Hello! Today's recipe is a delicious muffin recipe that's full of orange and cranberry flavours! A lovely treat that's easy to whip up! Perfect to serve friends and family or just to enjoy on your own.
Seriously, I could snack on these muffins all day, but to prevent myself from doing so, I made my husband bring them into work to share with his colleagues.
I hope you like this recipe for Easy Cranberry Orange Muffins!
How to make these muffins?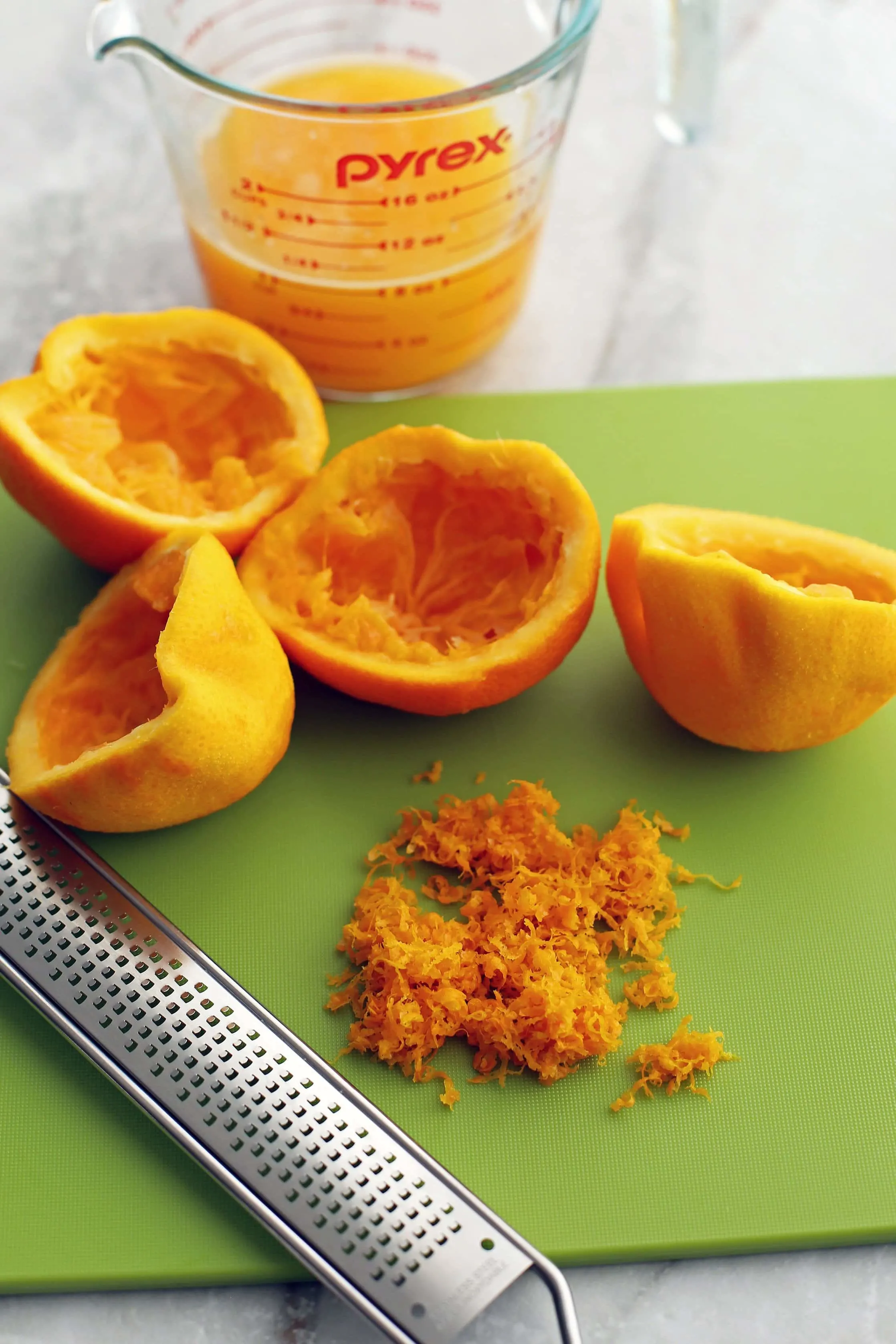 Zest and juice navel oranges. Full recipe ingredients and instructions listed in the recipe card down below.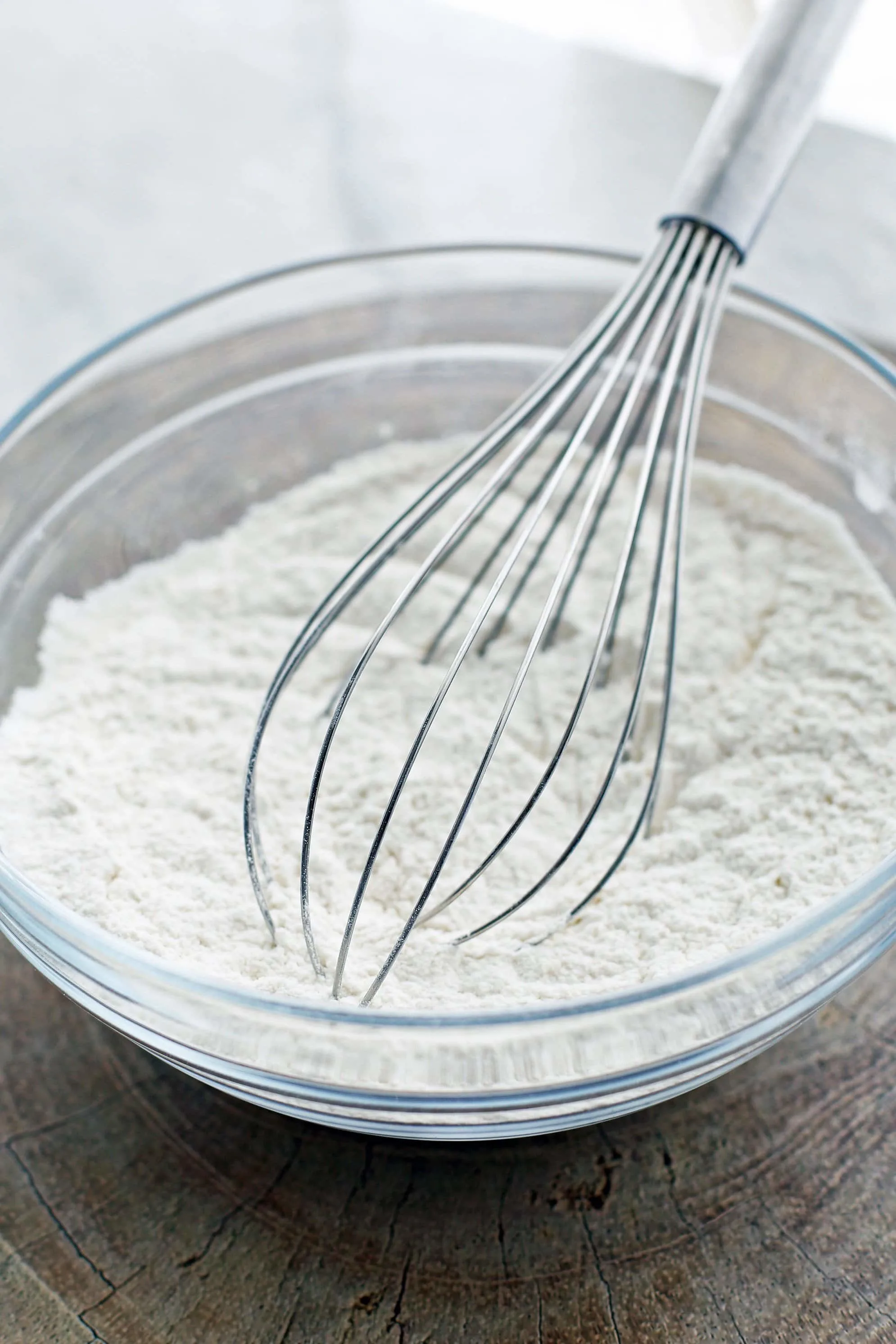 In a large bowl, combine together the dry ingredients (flour, baking powder, baking soda, and salt). Set aside.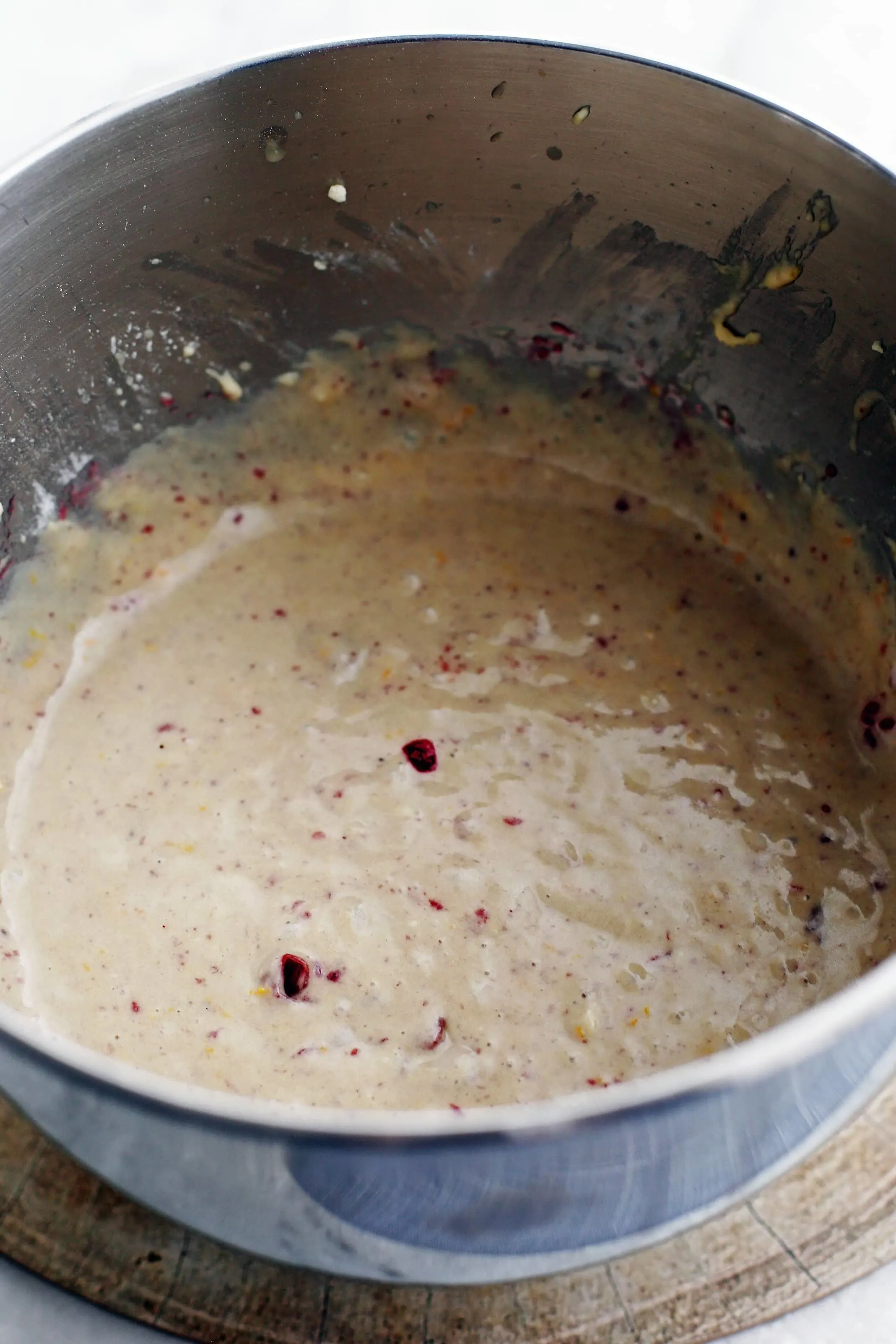 Cream the butter and sugar together, then add the vanilla extract and eggs before mixing in the orange juice and half the zest. Whisk in the dry ingredients and stir in the cranberry sauce.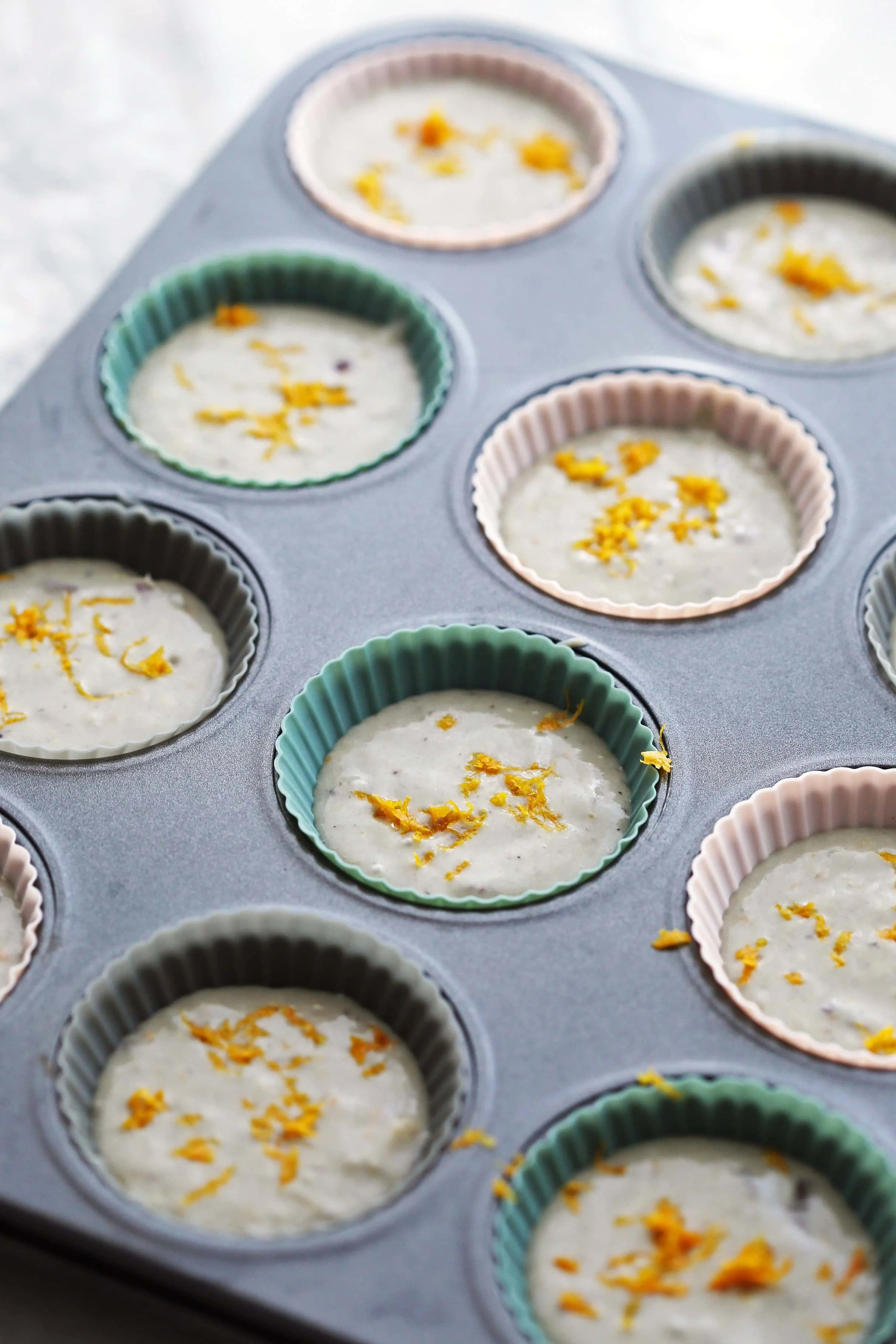 Scoop the batter into a lined muffin pan and top with remaining orange zest. Bake at 400 degrees F for 20-24 minutes.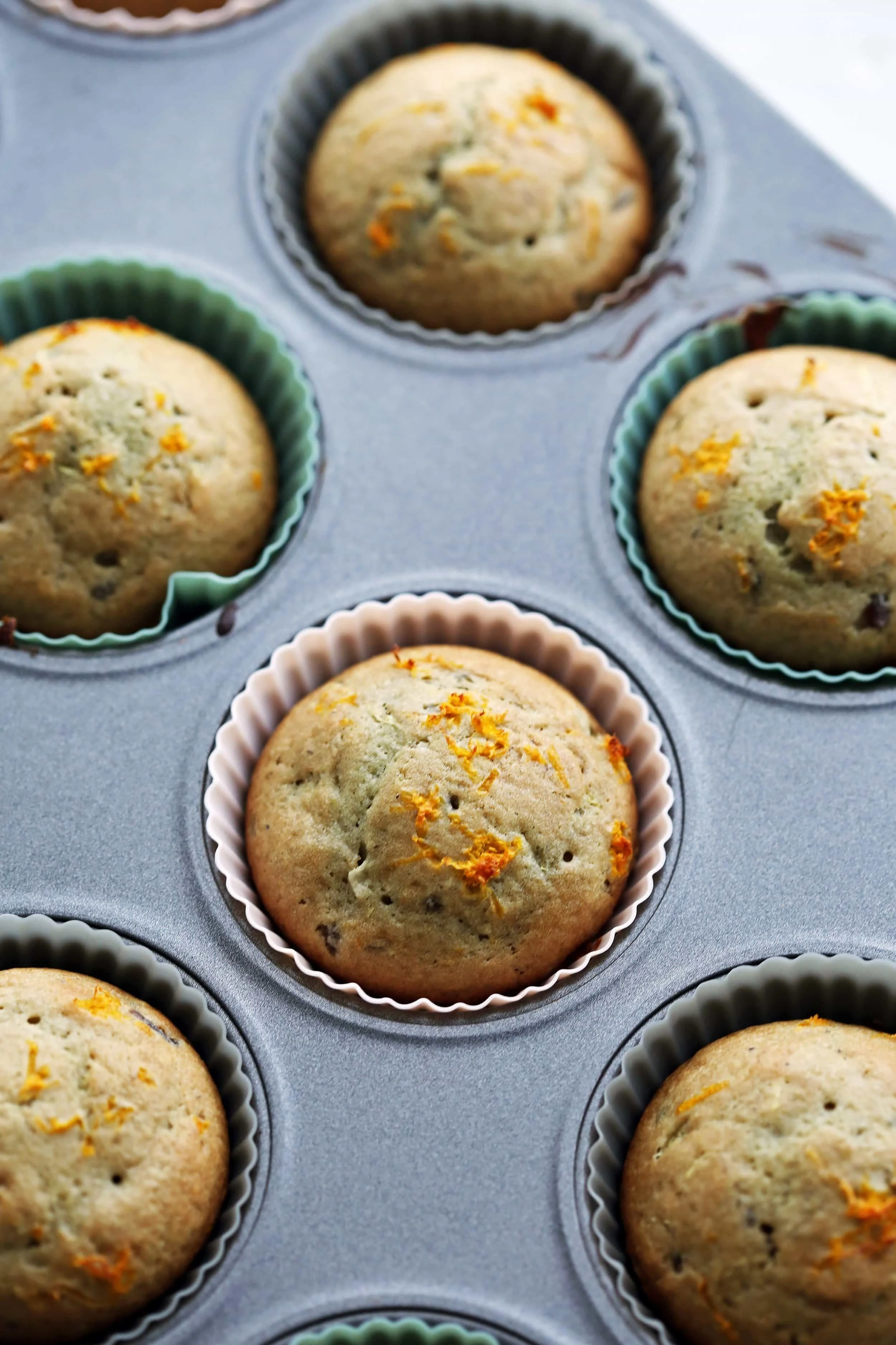 All done! Let these muffins cool slightly before eating. Enjoy!
Here Are Some Helpful Recipe Tips:
Remember to use soften butter for this recipe. What's soften butter? It's commonly referred as room temperature butter as well. The butter should be soft enough that your finger easily leaves an impression when gently pressed, but it should not be melted at all.
It'll usually get to the right consistency if you leave it out on the counter for 30-60 minutes, depending on the temperature of the room.
But let's face it, who remembers to? I place it in the microwave at a lower heat setting and warm the butter at 10 second intervals until I get the right texture.
For zesting the oranges, I always recommend using a microplane zester/grater to zest citrus fruits as it's the easiest method and you'll get the most zest using one.
If you don't have a zester, you can use the smallest holes on a box grater or use a vegetable peeler to carefully remove the orange skin (not the white pith underneath) and then finely mince the skin up.
To juice the oranges, roll the oranges on a flat surface using the palm of your hand before using a citrus juicer or reamer to get the most juice out of the fruit.
Remember to either line (I like to use silicone liners) or grease using cooking spray the muffins pan so the muffins come out of each cup easily.
If you choose to grease the pan using cooking spray, the outside of the muffin will be a darker brown and a little crispier on the outside than using a liner.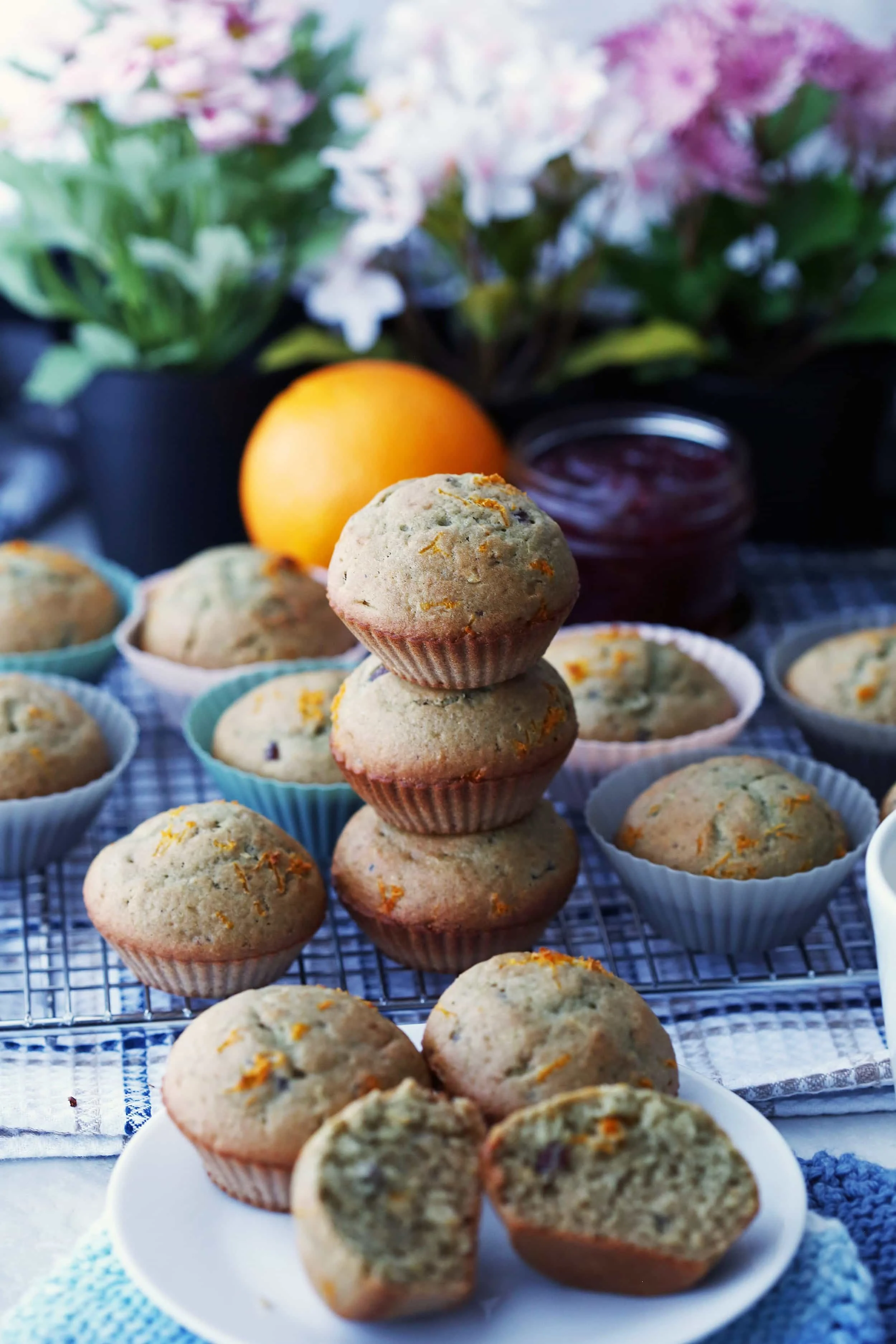 Looking for more easy muffin recipes? Here are four more!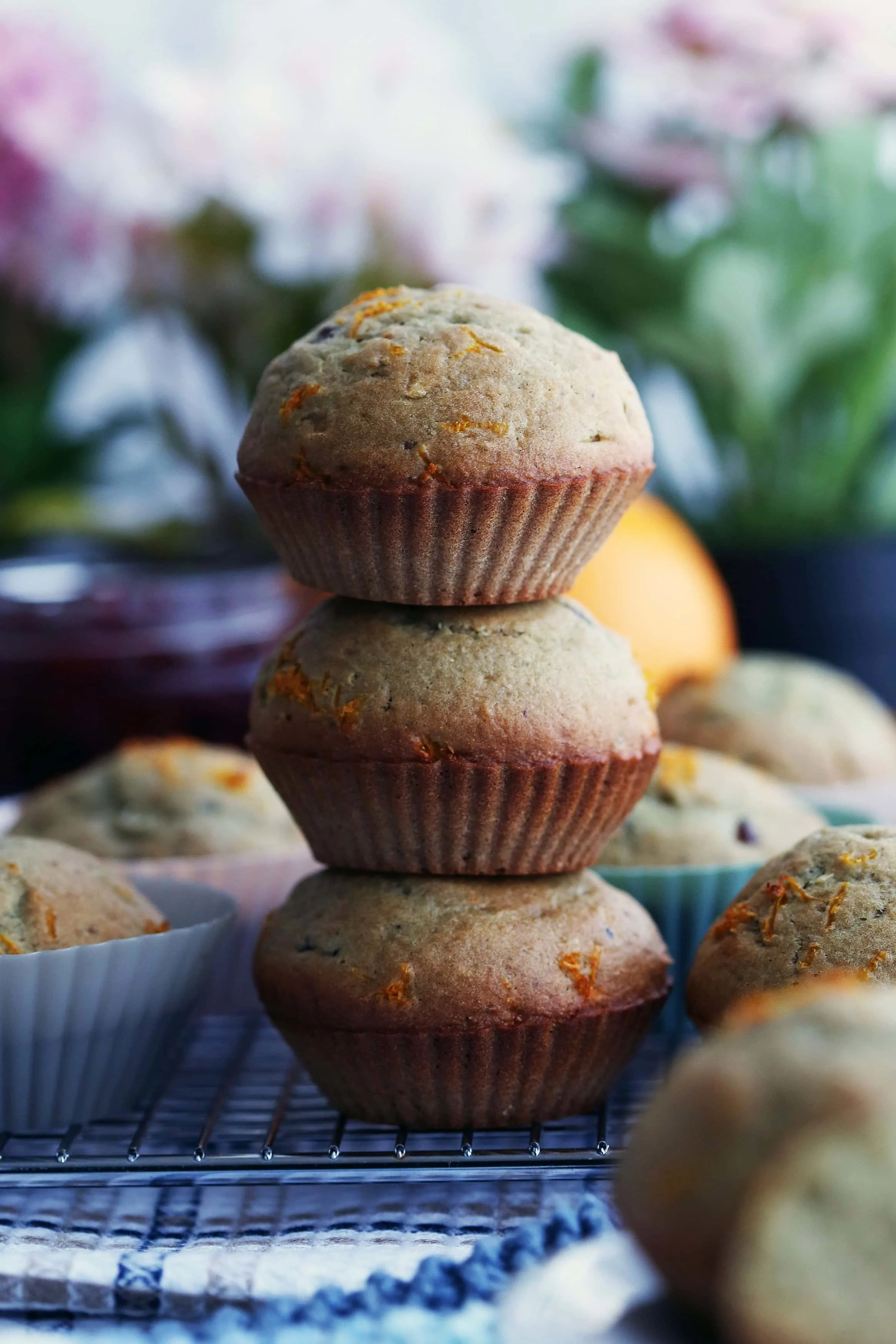 Overall, these Cranberry Orange Muffins:
Are tasty: Full of the delicious combination of cranberry and orange. The flavour is sweet, citrus-y, and slightly tart. The majority of the cranberry sauce will "melt" into the muffin leaving an even flavour of both star ingredients.
Have a soft, fluffy texture that's easy to eat.
Use simple ingredients that are probably in your kitchen pantry or are easy to find at most grocery stores.
Are easy to put together: It takes about 15 minutes to prepare these muffins before baking them until they are done.
Are a great way to use up leftover cranberry sauce.
Are perfect to have for breakfast, as a snack, or dessert. It tastes great for days and is fantastic to have with coffee, tea, or with milk.
Are so shareable and portable: Great for sharing with friends and family during the winter holidays!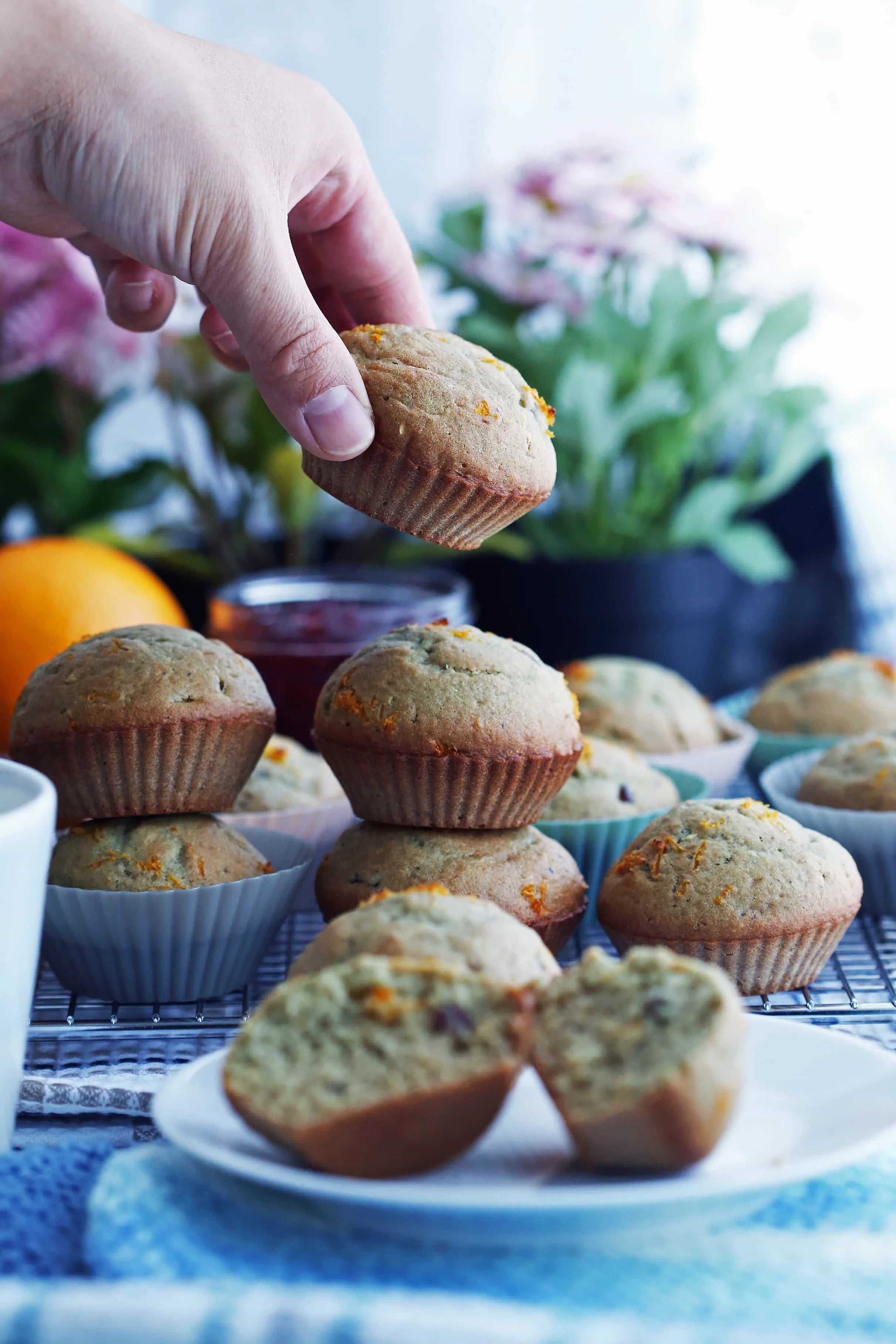 I hope you try this recipe! If you do, please leave me a rating and comment down below or tag me on any of my social media. I'm @yay_for_food on Instagram. Please share your recipe pictures!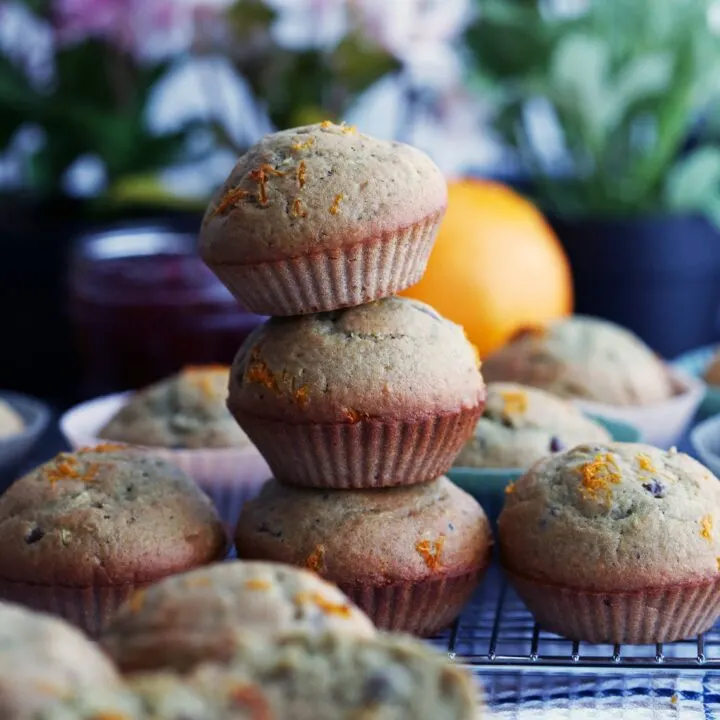 Easy Cranberry Orange Muffins
Perfect for sharing, this quick and easy muffin recipe features the classic combination of cranberry and orange. A soft, fluffy, and delicious treat for the holidays.
Ingredients
2 cups all-purpose flour
1 tsp baking soda
1 tsp baking powder
½ tsp salt
¼ cup (2 oz) unsalted butter, soften
¼ cup sugar
2 large eggs
½ tsp pure vanilla extract
1 cup fresh orange juice (about 2-3 large navel oranges)
2 navel orange zest, divided
1 cup (10 oz) whole berry cranberry sauce (I used canned)
Instructions
Preheat the oven to 400 degrees F. Line a muffin pan with baking cups (I like silicone liners) or grease with cooking spray.
In a large bowl, whisk together the flour, baking soda, baking powder, and salt until well combined. Set aside.
Cream the butter and sugar together using a stand mixer (or electric mixer) at medium speed until fluffy in appearance. Then mix in the eggs and vanilla extract until combined. Add in orange juice and half of the orange zest until combined *(see first note).
Slowly add in the flour mixture, starting at low speed and gradually increasing to medium-high speed, until all the ingredients are well combined.
Add in the cranberry sauce and slowly mix together until distributed throughout the batter.
Scoop the batter into each muffin pan cup until the cup is ¾ full. Sprinkle with the remaining orange zest on top.
Bake for 20-24 minutes, until a wooden skewer (or cake tester) comes out clean in the center. Let cool slightly before eating.
Notes
*You may need to scrape down the sides using a silicone spatula or scraper to make sure all the ingredients are incorporated together.
To store muffins up to 2-4 days: Completely cool the muffins, line an airtight storage container or a large ziploc bag with a paper towel, place the muffins in a single layer, and then top with another paper towel before sealing. Store the bag at room temperature or in the refrigerator.
To store muffins for longer than 4 days: Completely cool the muffins, wrap each muffin with plastic wrap or aluminum foil, and store in a freezer bag before freezing. Thaw at room temperature or reheat in a microwave before eating.
Nutritional information represents one muffin for a total of 20 muffins.
Recommended Products
As a participant in the Amazon Services LLC Associates Program, I only link to products that I use and/or highly recommend. As an Amazon Associate, I earn from qualifying purchases if you purchase through these links at no additional cost to you.
Nutrition Information:
Yield:

20
Serving Size:

1
Amount Per Serving:
Calories:

109
Total Fat:

1g
Saturated Fat:

0g
Trans Fat:

0g
Unsaturated Fat:

0g
Cholesterol:

21mg
Sodium:

172mg
Carbohydrates:

23g
Fiber:

1g
Sugar:

10g
Protein:

3g