Updated: January 23, 2017 (original post:October 17, 2016) New video added, instructions were slightly adapted, and new pictures added.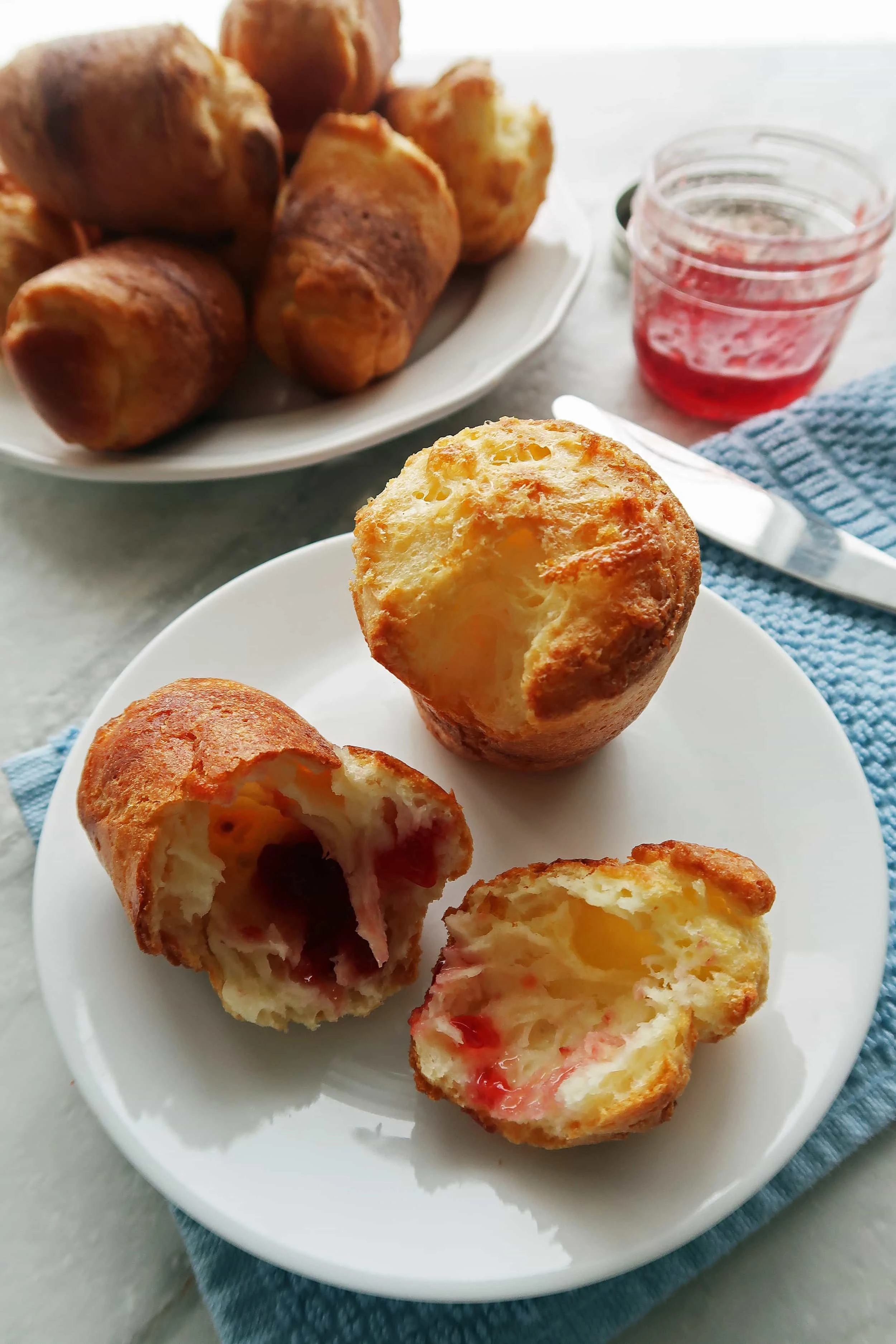 Oh, popovers, you eggy roll, you. I could eat 4 or 5 in one-go with butter and jam. I haven't made popovers in quite a long time, but today, which was Thanksgiving Day, was the day that I was going make these easy-peasy 5-ingredient rolls to go along with our Thanksgiving dinner. Okay, I admit I ate a couple before dinner.
For our dinner, my mother-in-law provided the delicious turkey.I was in charge of the sides. We also had Crispy Garlic Smashed Baby Potatoes and Roasted Brussels Sprouts with Balsamic-Maple Glaze.
Oh yeah, and boxed turkey stuffing. You basically add water and butter to the mix and voila you got stuffing. It's not half-bad. My husband loves that stuff. It is a childhood favourite of his. Let me know if you know what I'm talking about in the comments.
Now on with the recipe.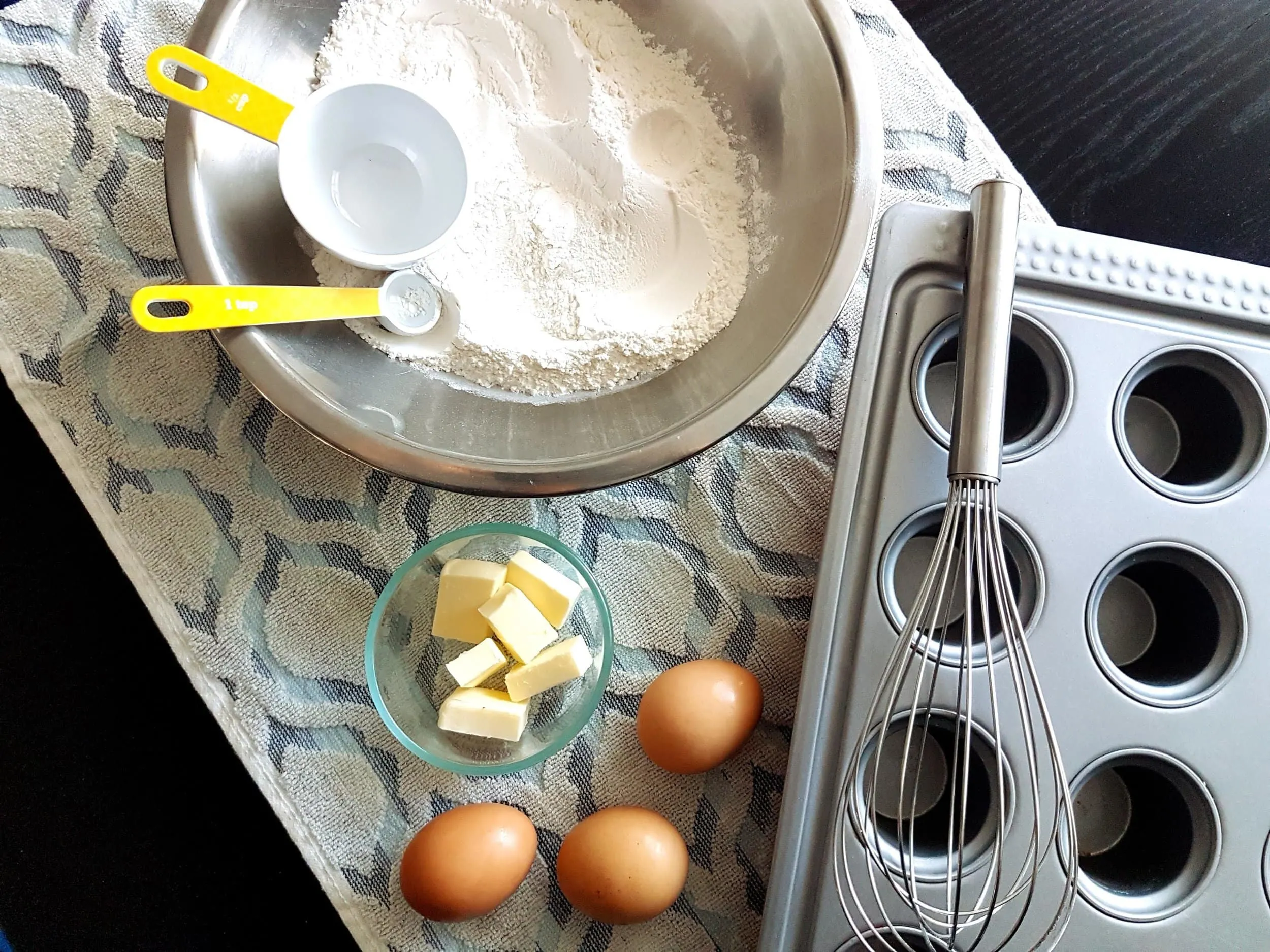 Mix flour and salt together. Add the eggs, milk, and melted butter and mix until combined.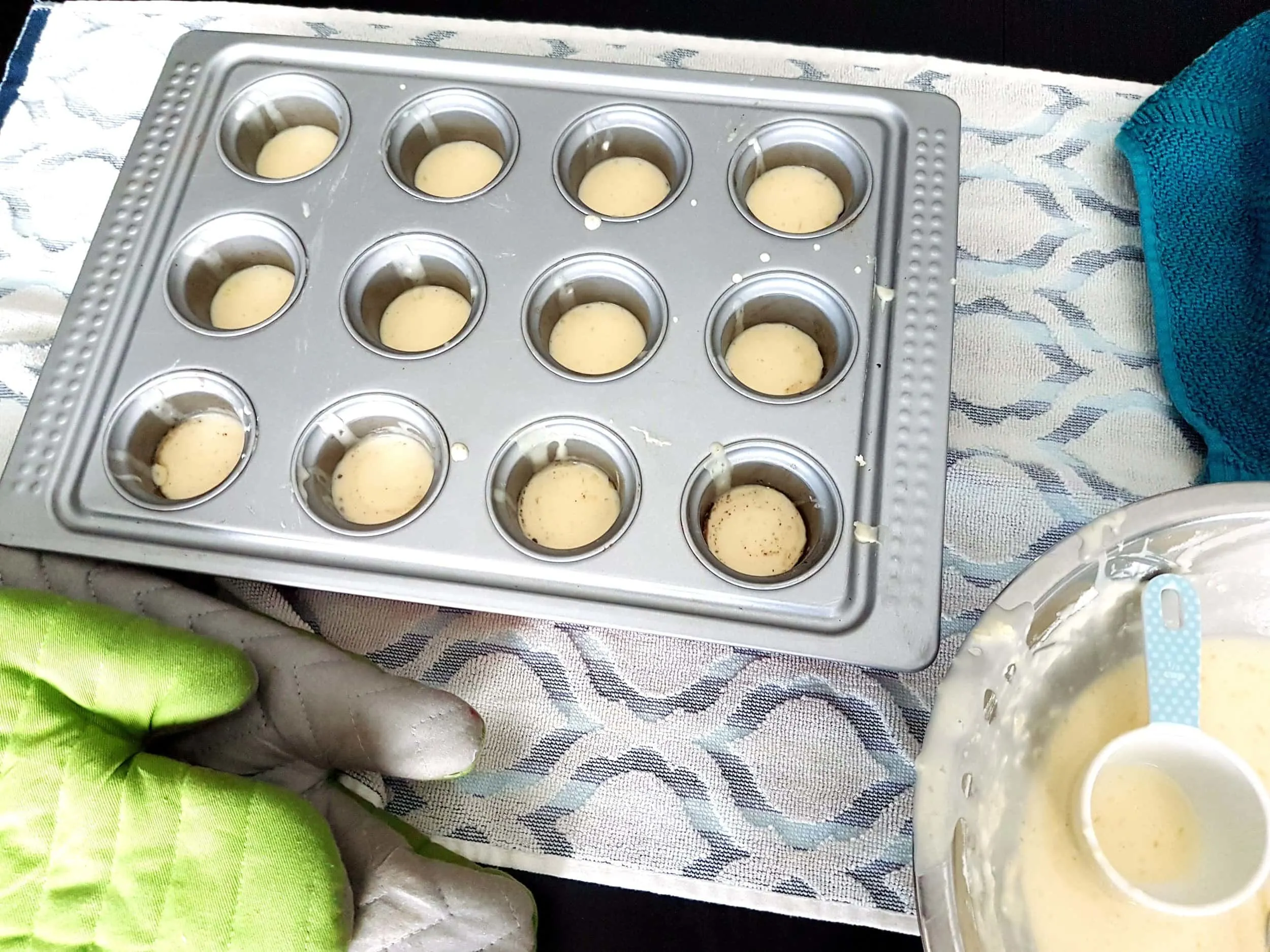 Put the popover pan in a 425 degrees F oven for 2 minutes. Pour 1/2 tsp of melted butter into each popover pan cup. Pour batter about three quarters of the way up.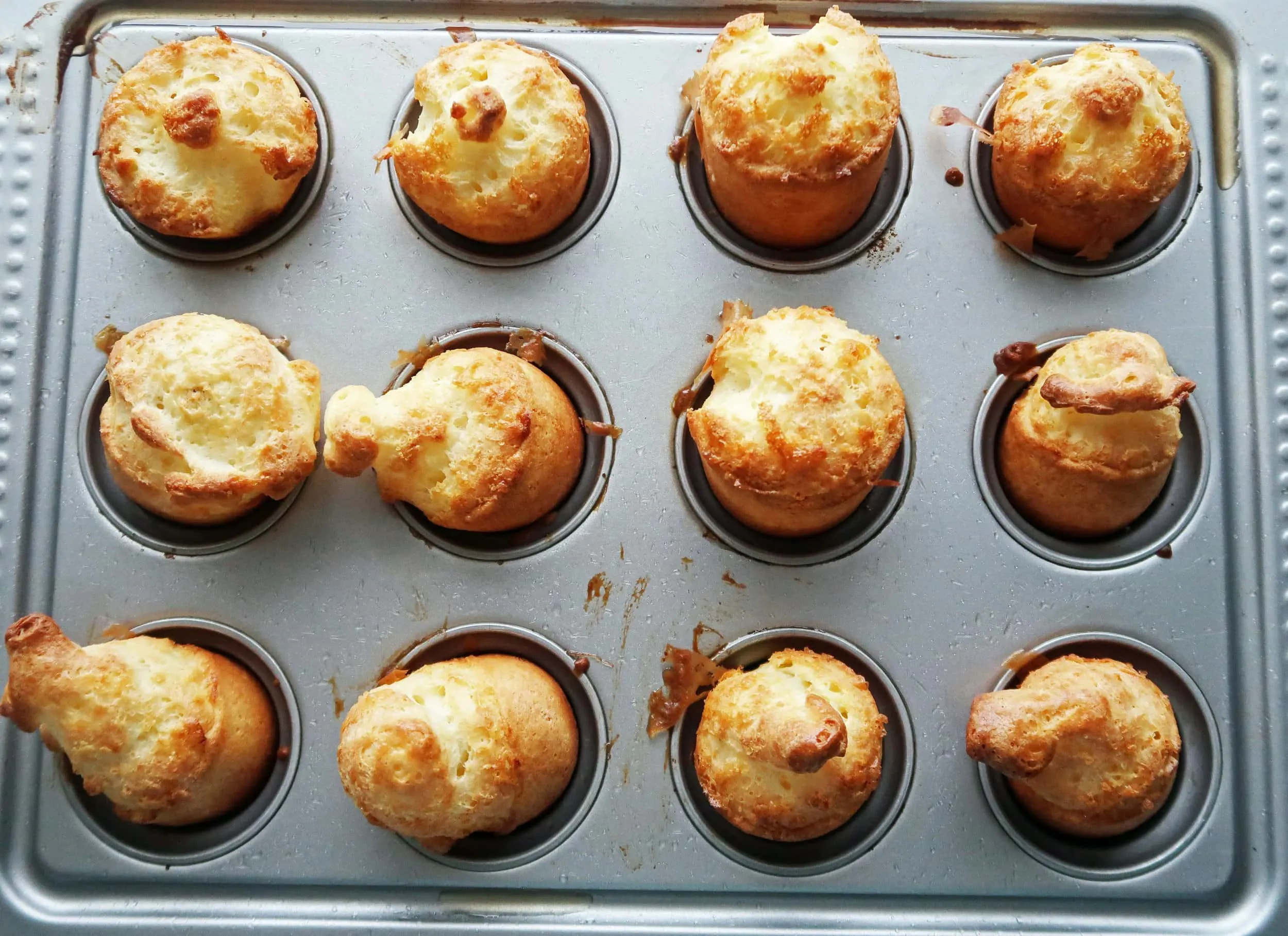 Bake for 10 minutes and then decrease the oven temperature to 375 degrees F for another 20-25 minutes. Enjoy!
They may turn out a little funky in appearance, but rise and taste is always there! Crispy outside and fluffy inside!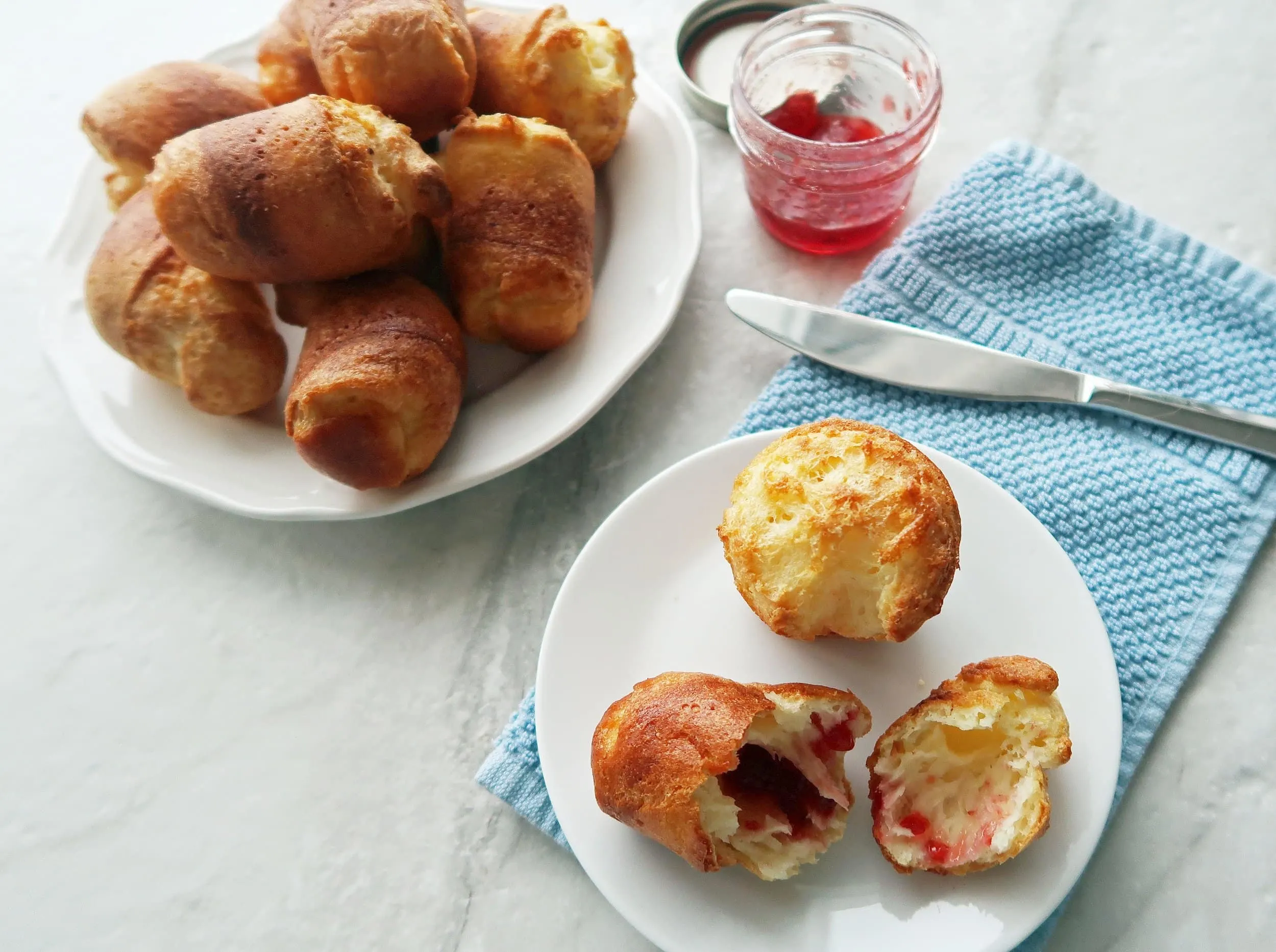 I hope you try this recipe! If you do, please leave me a rating and comment down below or tag me on any of my social media. I'm @yay_for_food on Instagram. I'll love a picture!
CHECK OUT THE 30 SECOND VIDEO!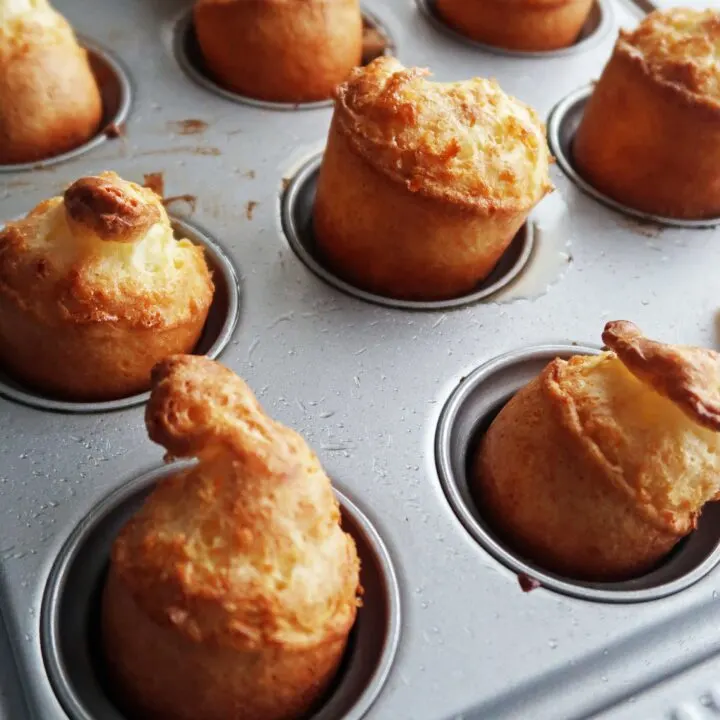 Easy 5-Ingredient Popovers
Puffed, flaky, and golden brown. Popovers are great as a side dish or treat that you can have with an entree or on its own. The hollowed insides are perfect for holding butter or fruit jams.
Ingredients
1 ½ cups all-purpose flour
1 ½ cups milk, room temperature
4 large eggs, room temperature
¼ cup (2 ounces) unsalted butter, melted, plus 6 tsp (1 ounce) to grease pan
1 tsp salt
Instructions
Preheat the oven to 425 degrees F. In a medium bowl, whisk together the flour and salt, then add the milk, eggs, and butter. Whisk until just combined. The batter should be thin.
Place the popover pan in the oven for 2 minutes. Remove the pan from the oven, fill each popover pan cup with 1/2 teaspoon of butter, and then top with batter, about three quarters of the way up.
Bake for 10 minutes, then decrease the oven temperature to 375 degrees F, and continue baking for 20-25 minutes, until the popovers are puffy and golden brown. Do not open the oven during this time or your popovers will deflate.
After taking the popovers out of the oven, carefully remove each popover from the pan. Serve warm with butter or jam.
Notes
Slightly adapted from Rick Rodger's Classic Popovers from the cookbook, "Breakfast Comforts."
Store leftovers in a plastic bag in the refrigerator for up to a week.
Recommended Products
As a participant in the Amazon Services LLC Associates Program, I only link to products that I use and/or highly recommend. As an Amazon Associate, I earn from qualifying purchases if you purchase through these links at no additional cost to you.
Nutrition Information:
Yield:

14
Serving Size:

1
Amount Per Serving:
Calories:

84
Total Fat:

2g
Saturated Fat:

1g
Trans Fat:

0g
Unsaturated Fat:

1g
Cholesterol:

56mg
Sodium:

202mg
Carbohydrates:

12g
Fiber:

0g
Sugar:

0g
Protein:

4g