This recipe, known as "Chocolate Chantilly", was invented by Hervé This, the father of molecular gastronomy. The technique used in this recipe was originally demonstrated by Heston Blumenthal.
By whisking melted chocolate and water together, molecules of water get suspended in the chocolate fat, air is whipped into it, and mousse is formed. Science is amazing and tasty! There are no eggs and no cream necessary unlike regular mousse so this one is dairy-free. It is also vegan if you make sure that the chocolate you choose does not contain milk or ingredients that are derived from milk.
I topped the mousse with easy-to-make coconut whipped cream because I love coconut and chocolate together in all forms! It also keeps it vegan, if that is important to you.
Now onto to the recipe.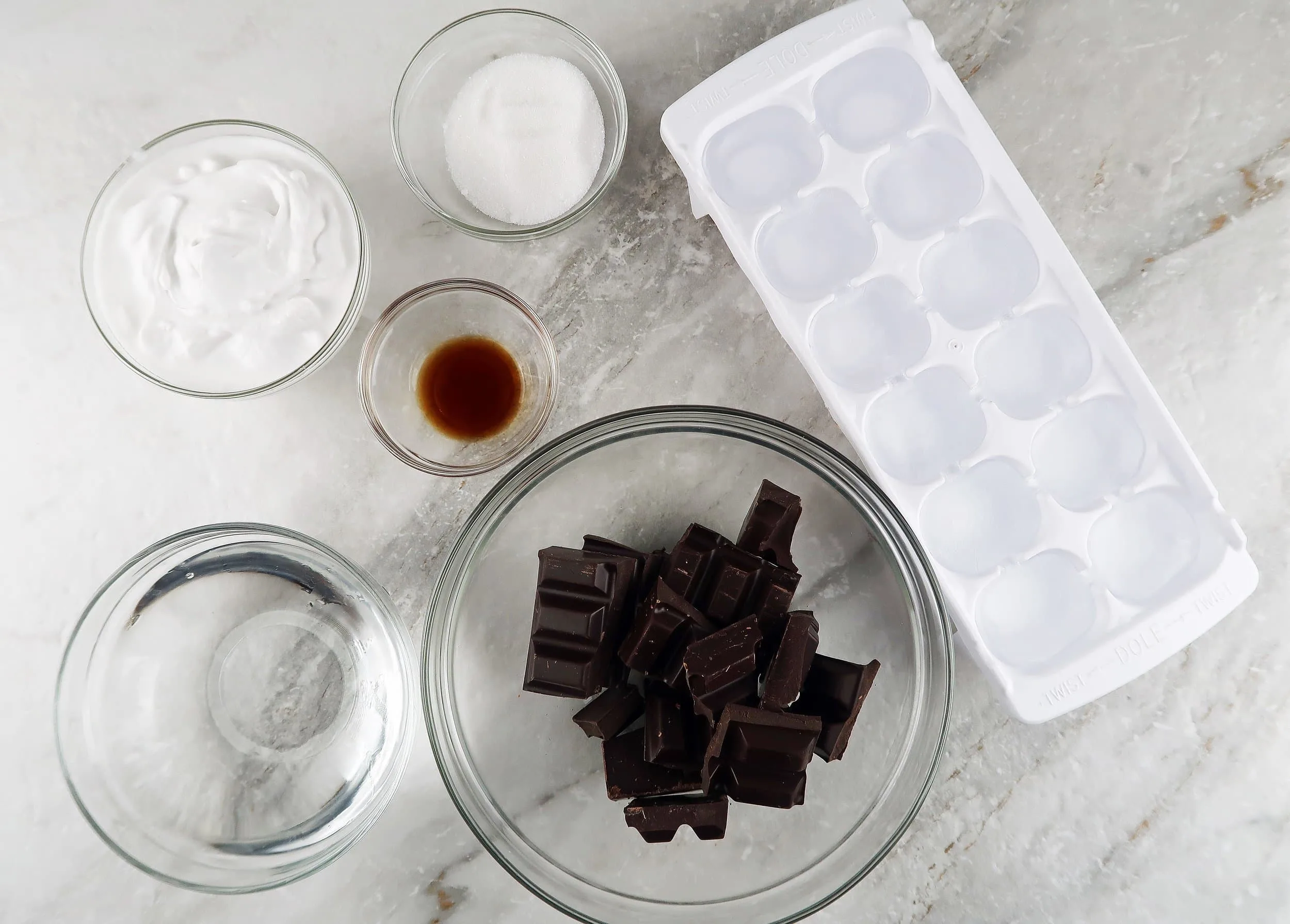 All the ingredients you'll need for this recipe.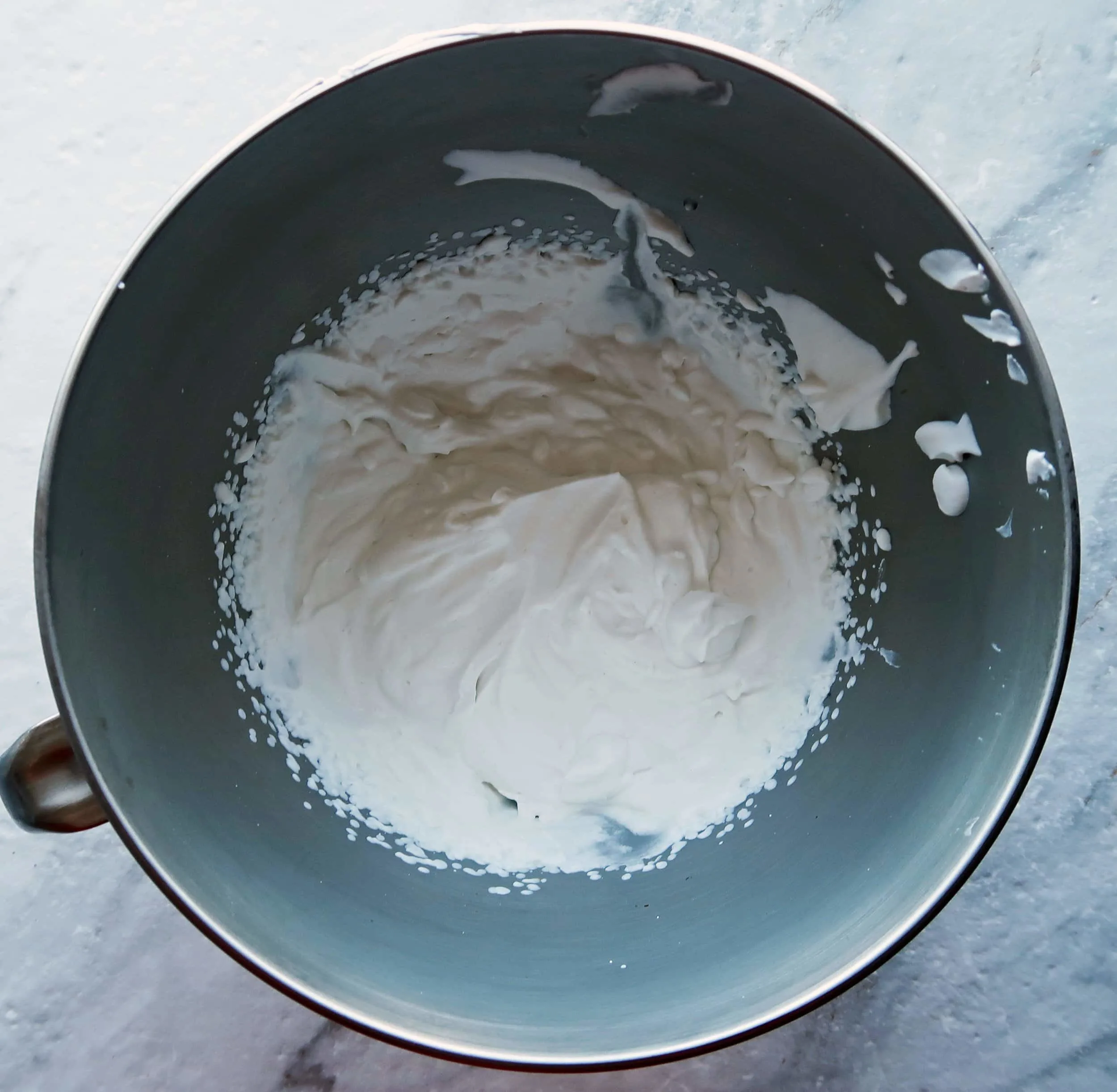 Using a cold mixing bowl and metal whisk, whisk together the coconut milk, sugar, and vanilla extract until stiff peaks are formed. Refrigerate.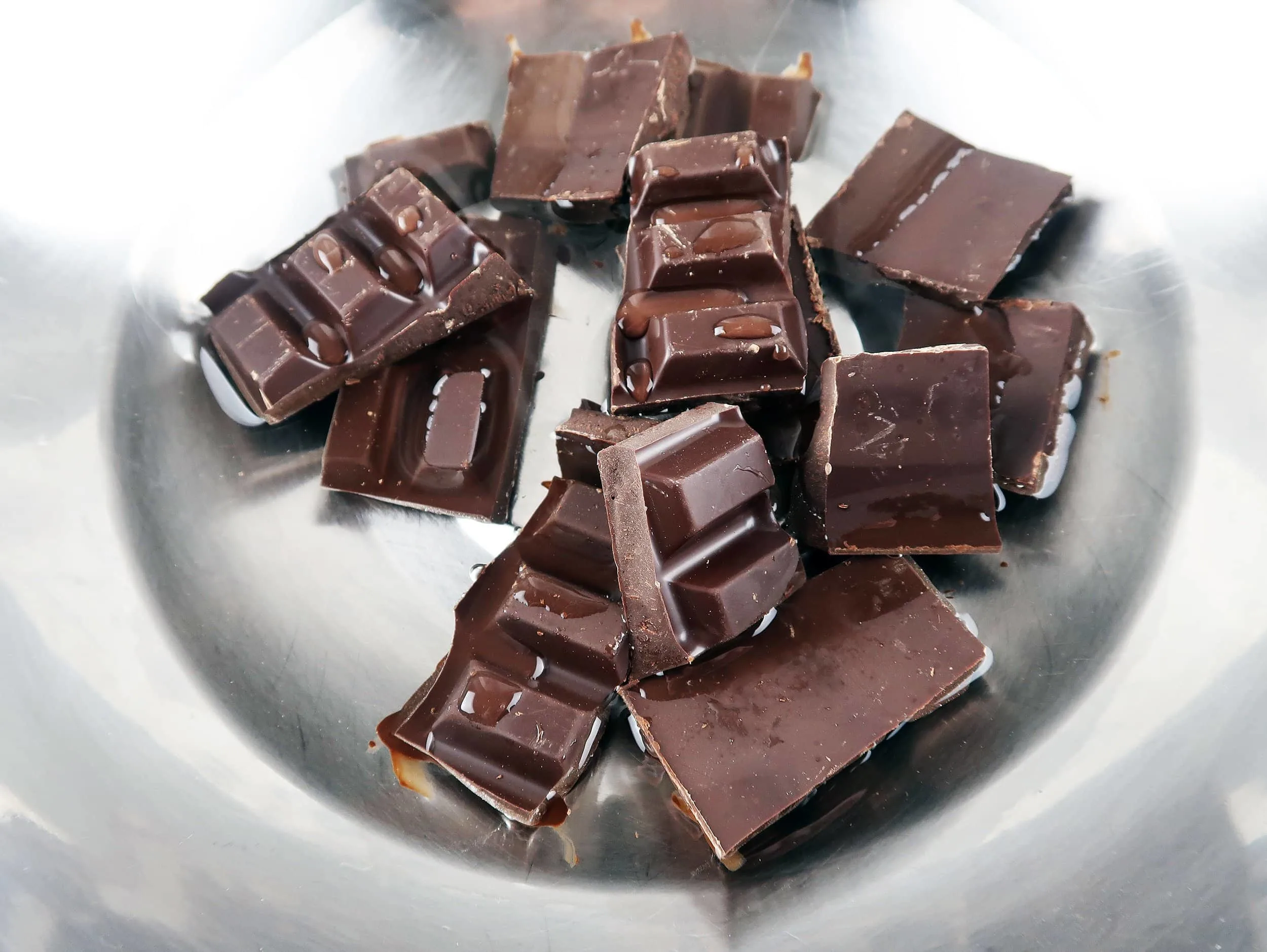 Whisk together the chocolate and hot water until the chocolate is completely melted.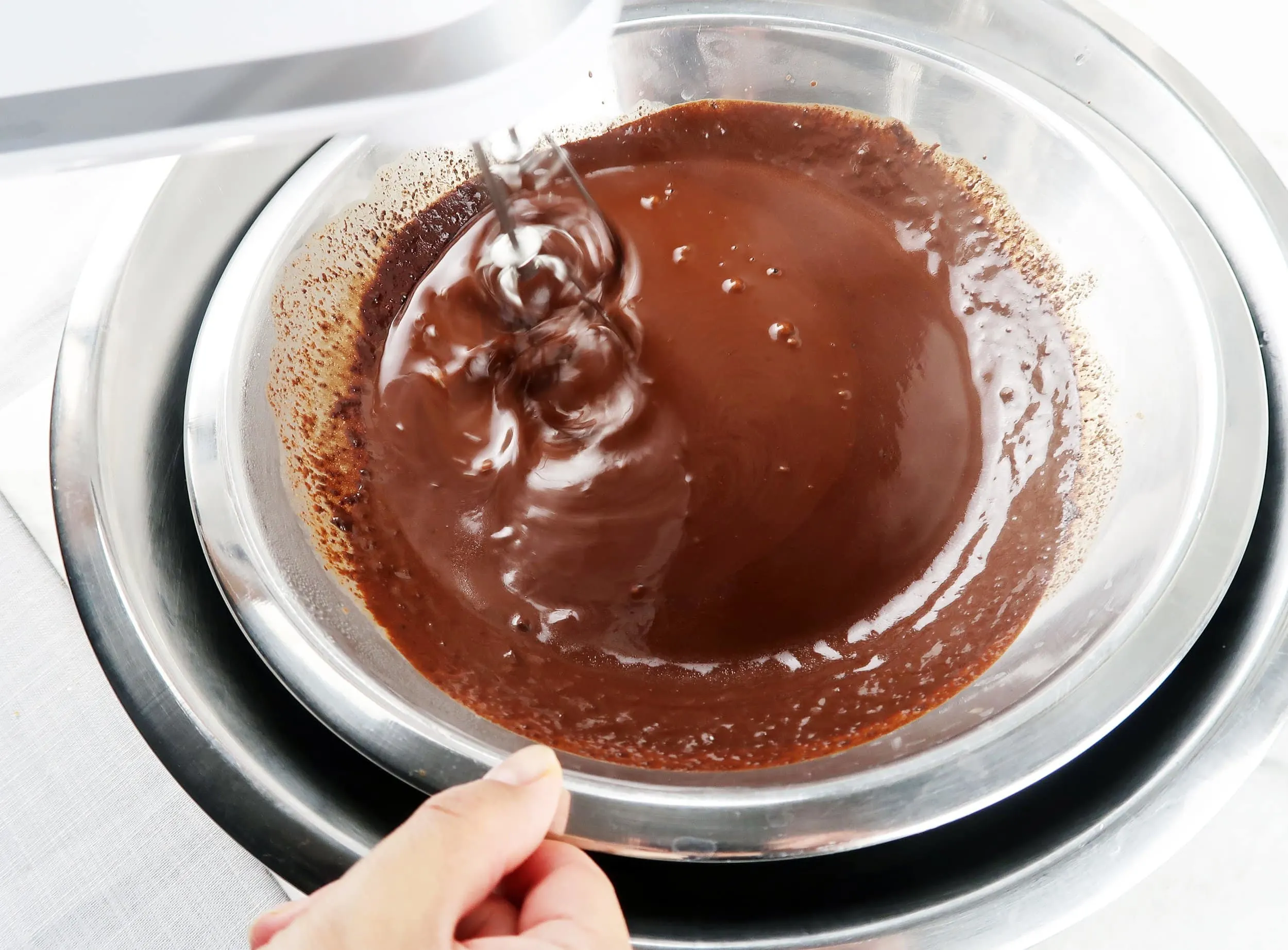 Place it on an ice bath and begin whisking. Whisk it until you get your desired texture.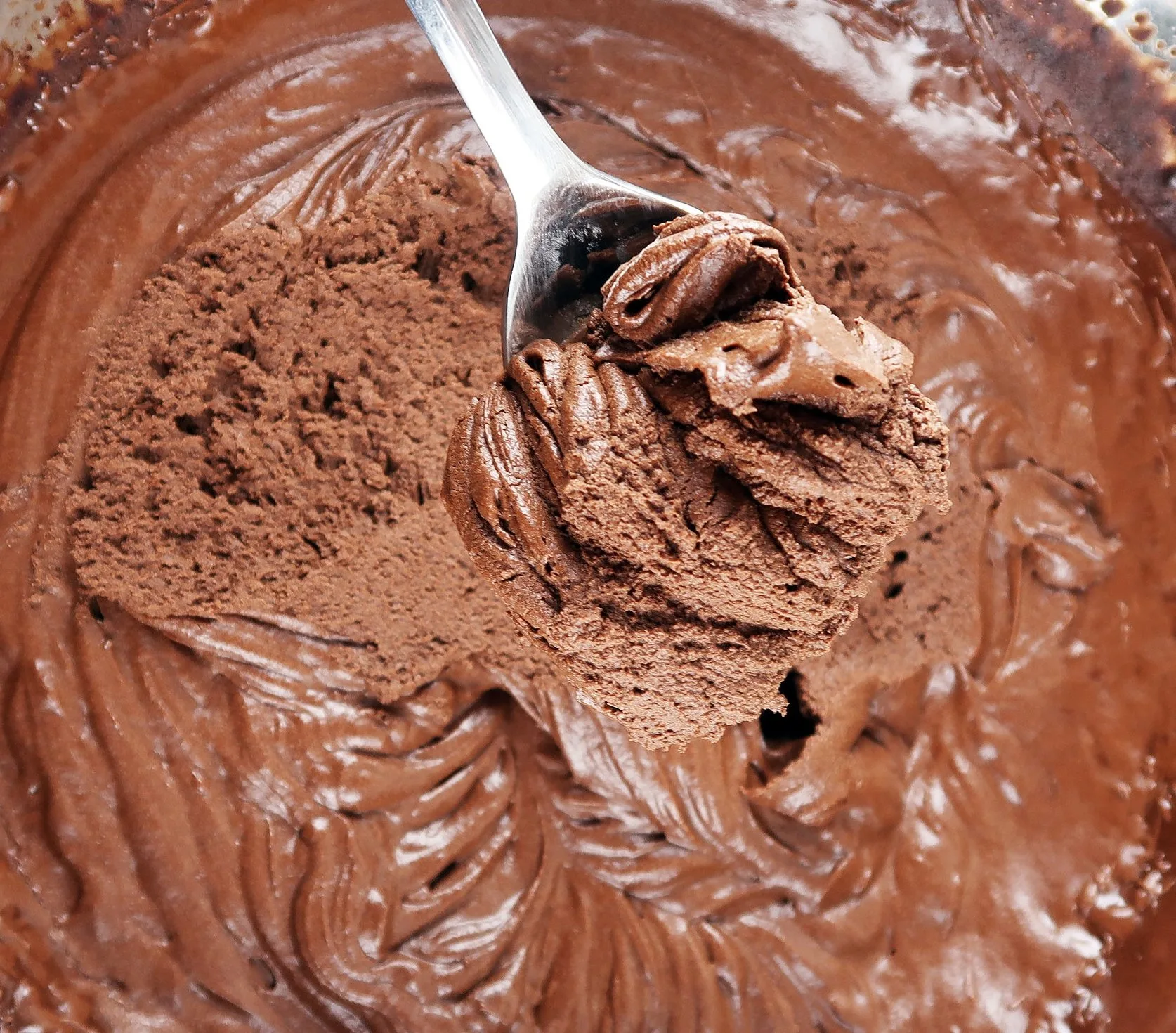 Soft and creamy texture!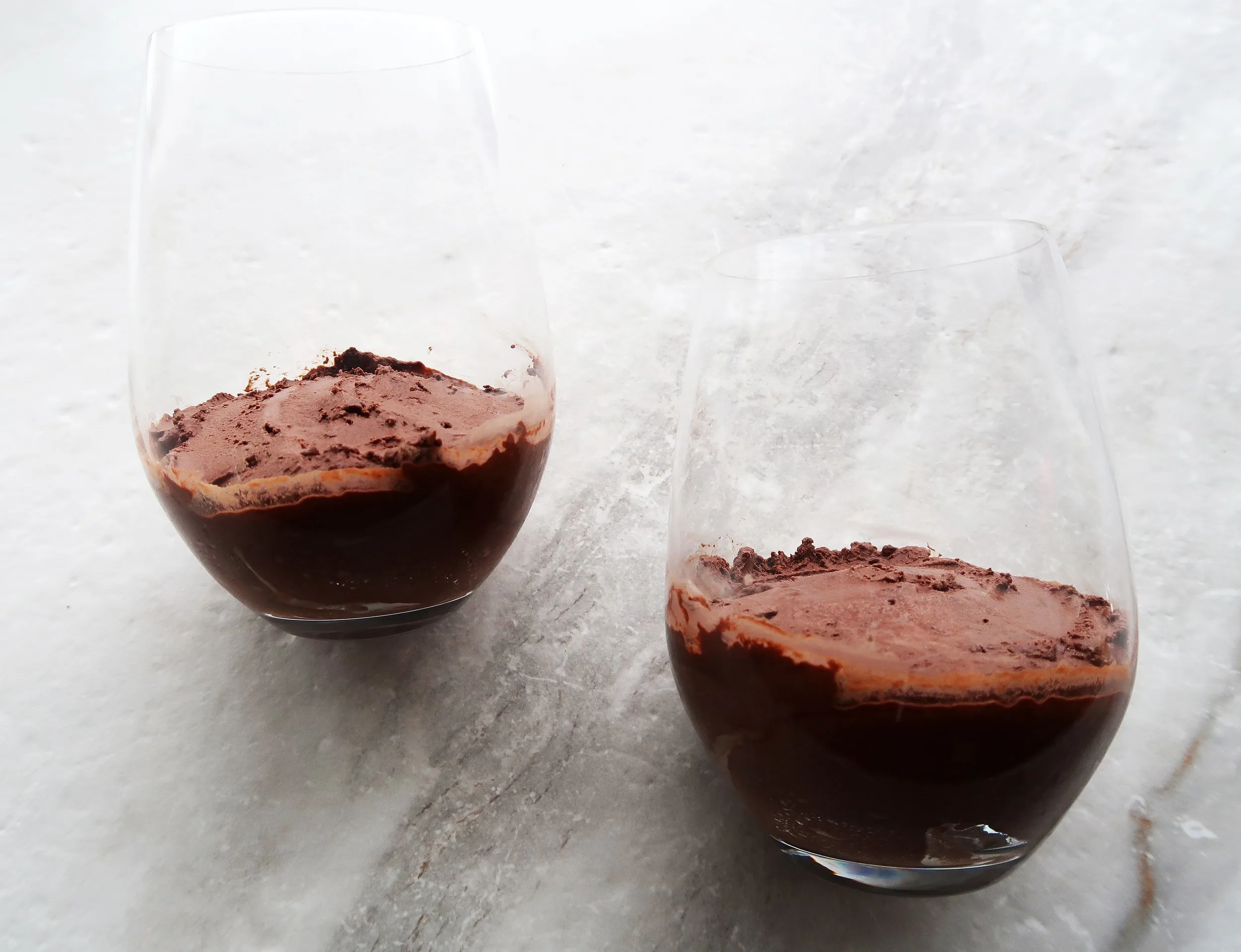 Place it in a container of your choice!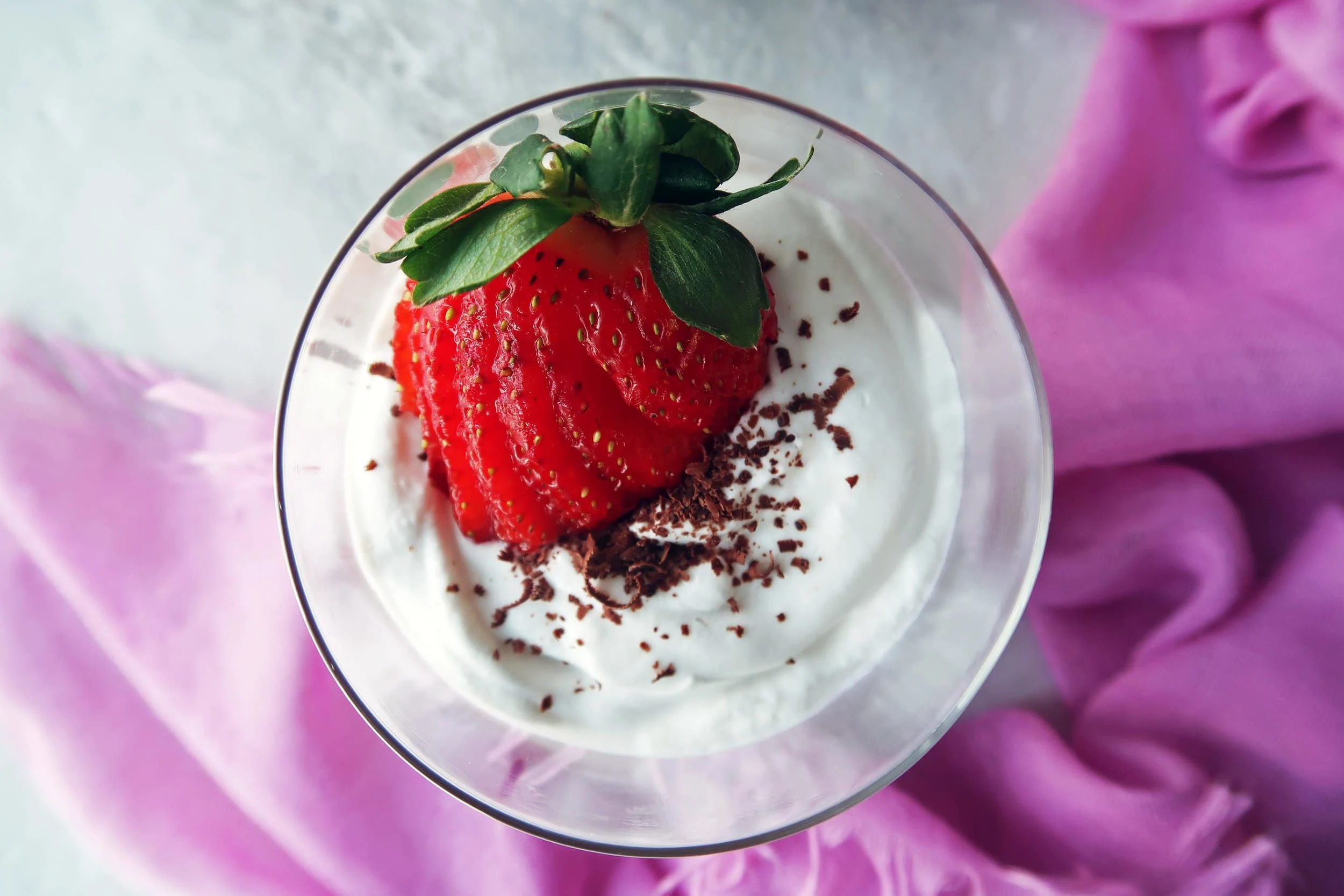 Dollop coconut whipped cream on top of the chocolate mousse and finish with chocolate shavings and a strawberry.
Enjoy!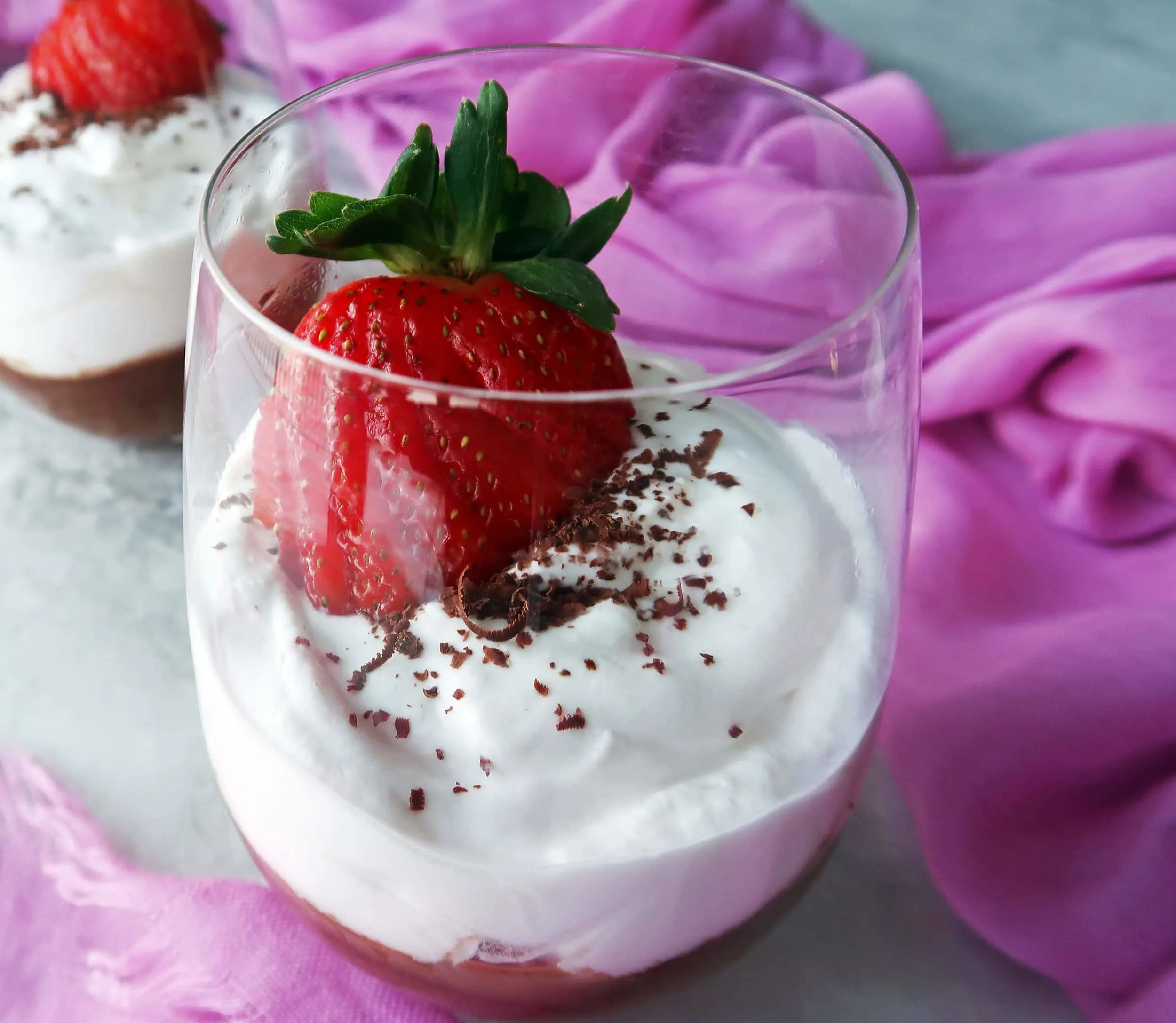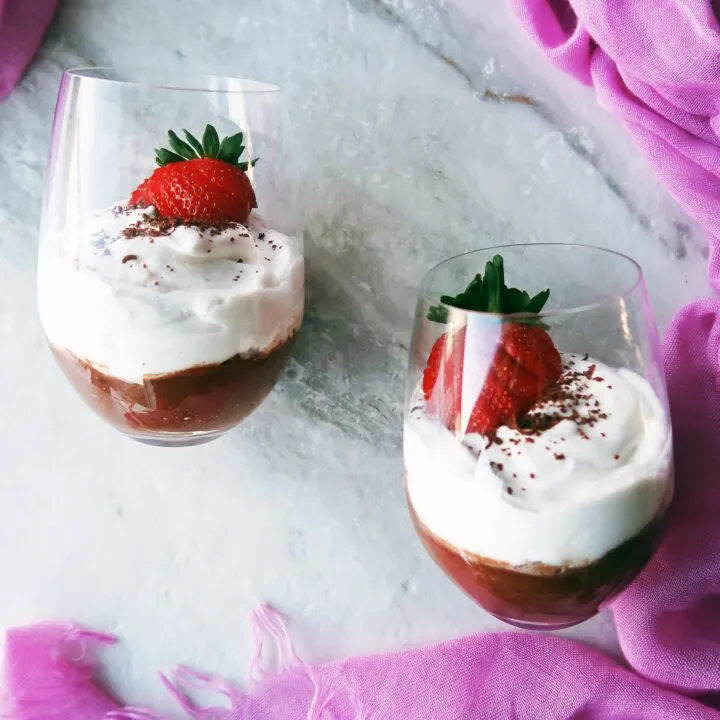 Easiest Dark Chocolate Mousse with Coconut Whipped Cream
Additional Time:
10 minutes
All you need is chocolate and water and you can make creamy, rich mousse in minutes. Top it off with coconut whipped cream for extra decadence! It's dairy-free and vegan too!
Ingredients
For the coconut whipped cream:
1 can (14 ounce) full-fat coconut milk (cold, refrigerated overnight)
2 tbsp sugar
1 tsp vanilla extract
For the chocolate mousse:
8 ounces high quality dark chocolate (I used 70% cocoa solids), chopped
¾ cup (6 ounces) hot boiled water
Cold water and ice for the ice bath
Optional toppings: chocolate shavings and strawberries
Instructions
Make the whipped cream. Place a mixing bowl and whisk (or hand mixer whisk attachment) in the freezer for 10 minutes. Then add the coconut milk*, sugar, and vanilla extract and whisk together until stiff peaks begin to form. Refrigerate while you prepare the chocolate mousse.
Make the chocolate mousse. Fill a large bowl with ice and water and set aside. In a medium bowl, stir the dark chocolate and hot water together until the chocolate is completely melted. Then place the bowl immediately on the ice bath.
Using an electric mixer, starting on low and increasing gradually to medium speed, whisk together until the mixture thickens to your desired consistency**.
Scoop into containers of your choice and top with coconut whipped cream, chocolate shavings, and a strawberry if you like. Serve immediately or chilled (from the refrigerator).
Notes
*Use the thick coconut cream, not the liquid.
**If you over whisk, the chocolate will get crumbly and dry. Simply melt the chocolate over a double boiler, and whisk it again until you get your desired consistency.
Original chocolate mousse recipe is by Hervé This and Technique is by Heston Blumenthal.
Recommended Products
As a participant in the Amazon Services LLC Associates Program, I only link to products that I use and/or highly recommend. As an Amazon Associate, I earn from qualifying purchases if you purchase through these links at no additional cost to you.
Nutrition Information:
Yield:

4
Serving Size:

1
Amount Per Serving:
Calories:

465
Total Fat:

30g
Saturated Fat:

22g
Trans Fat:

0g
Unsaturated Fat:

7g
Cholesterol:

5mg
Sodium:

27mg
Carbohydrates:

45g
Fiber:

4g
Sugar:

36g
Protein:

4g