Happy 2019! How did you spend your New Year? Do you always stay up and countdown to midnight?
My husband and I have a tradition where we head to go watch the New Year's Eve hockey game (Go Flames!) and then order pizza (or some other bad food) to ring in the New Year!
Sometimes we make it home before midnight and other years we're still heading somewhere in the car… all in all, a fun, but low-key New Years. Perfect for a couple of introverts like ourselves.
Anyway, here is another countdown. A countdown of Yay! For Food's Top 10 recipes published in 2018! These popular recipes are based on number of page views.
10. Classic Raspberry Shortbread Thumbprint Cookies: Classic buttery shortbread is filled with sweet and tart raspberry jam in this quick and easy thumbprint cookie recipe. Made with simple ingredients, these delicious cookies are great for sharing during the holidays.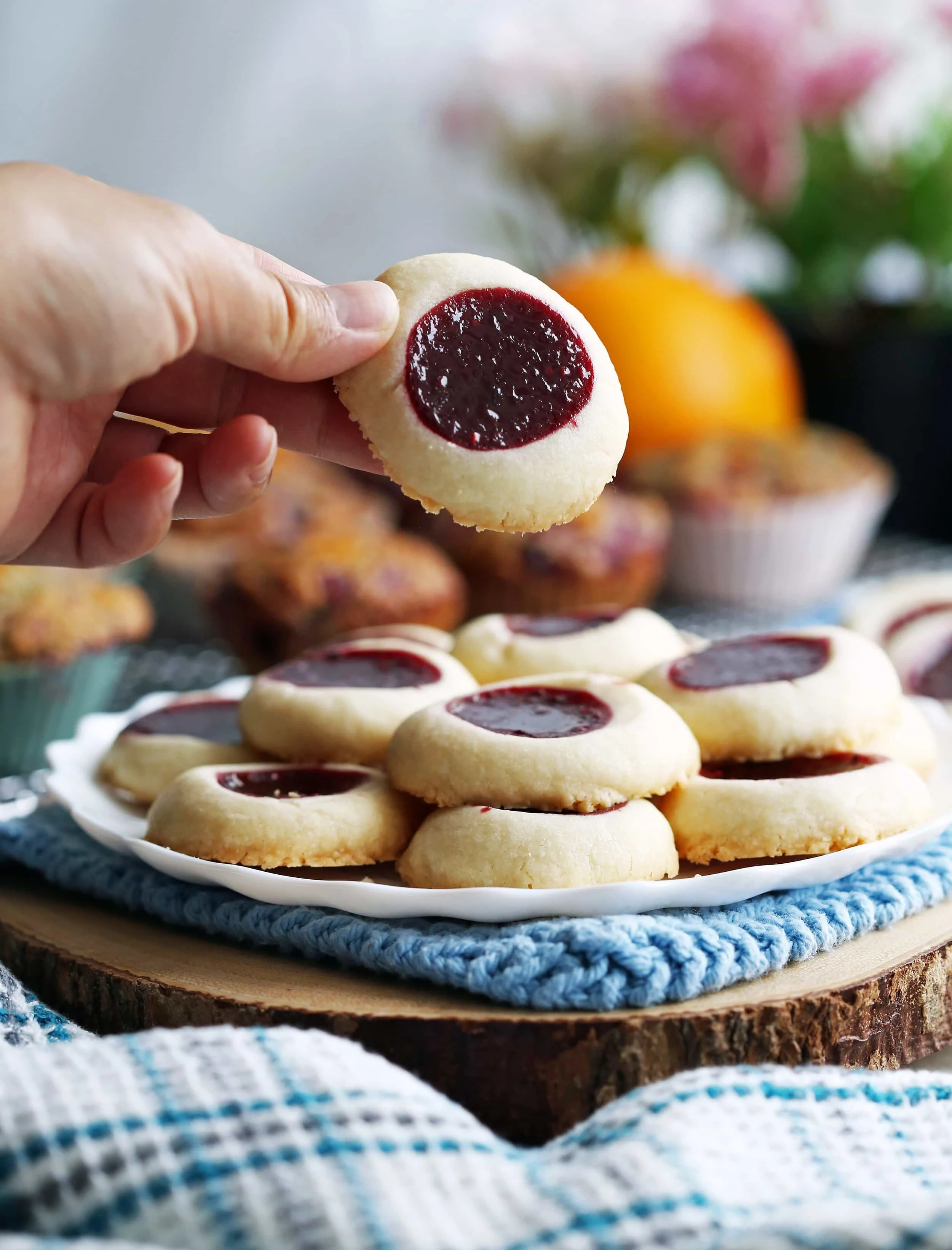 9. Mustard Dill Potato Salad (No Mayo): The bold flavour of dijon mustard teams up with earthy dill in this no mayo, vegetarian potato salad recipe. With textures ranging from creamy to crunchy, this salad makes for the perfect quick and easy side dish.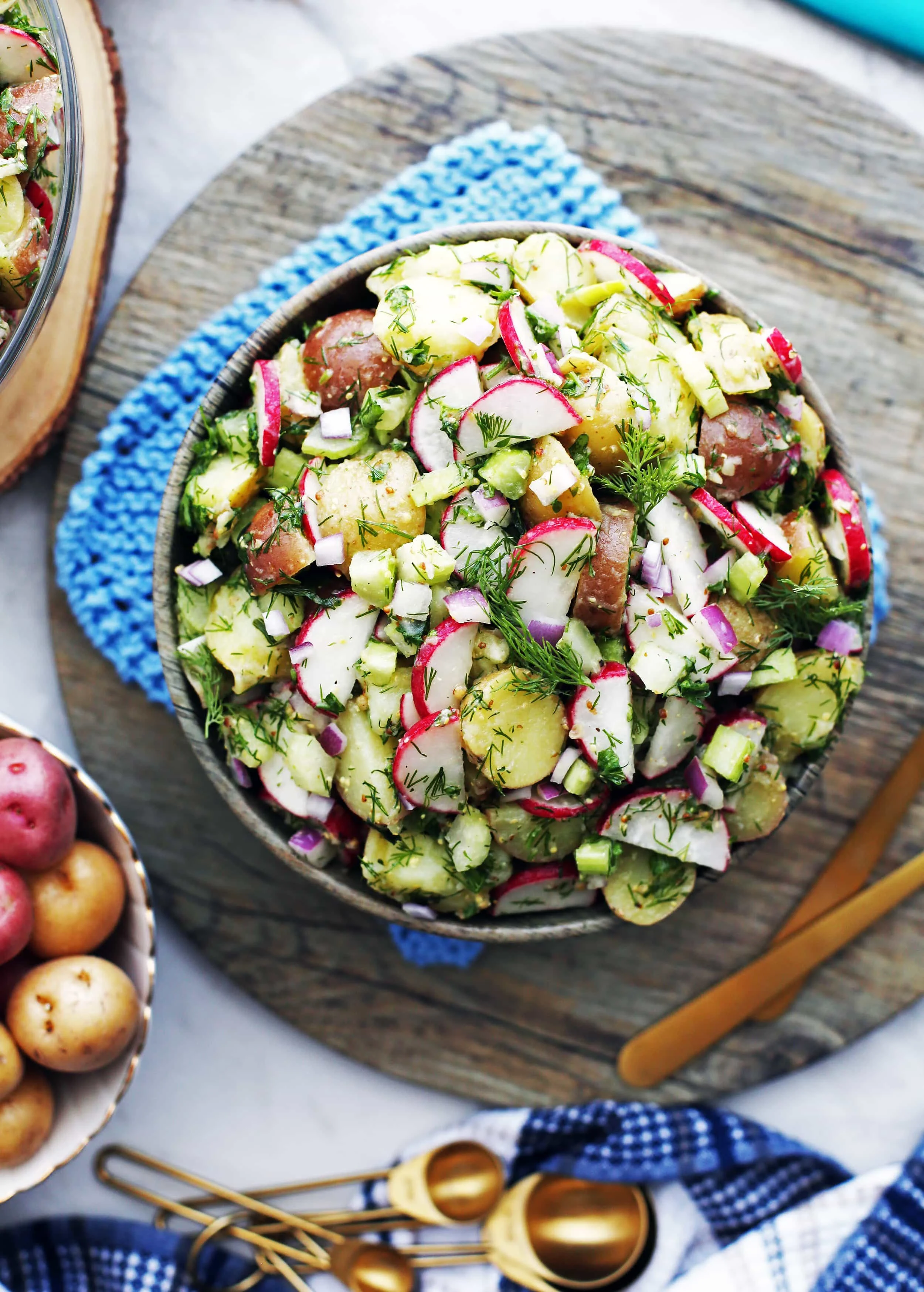 8. Instant Pot Garlic Parmesan Spaghetti Squash: The classic combination of garlic and parmesan create the perfect sauce for this quick and easy Instant Pot spaghetti squash recipe. A lower carb alternative to pasta that's ready in under 30 minutes.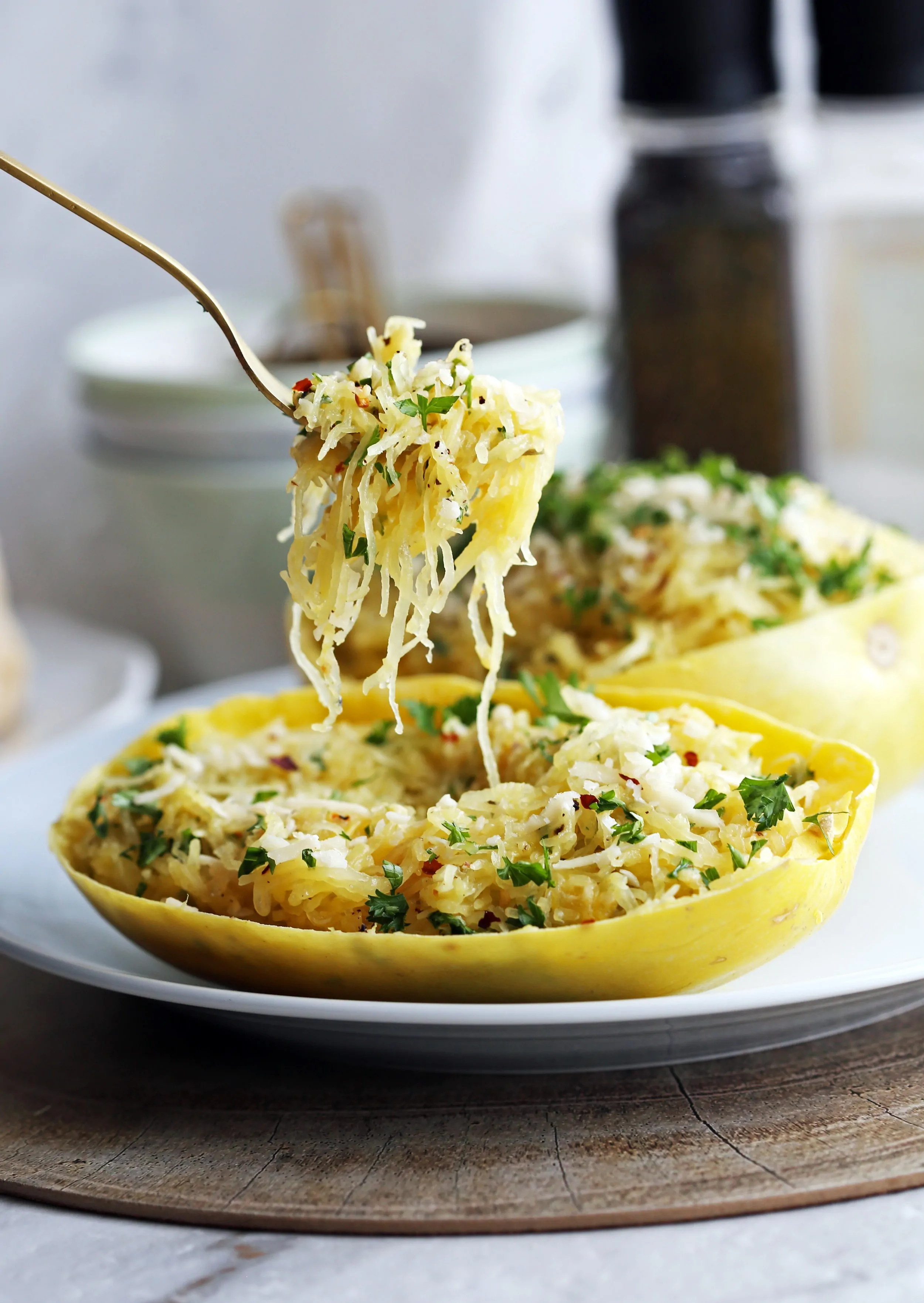 7. Creamy Date Coffee Breakfast Smoothies: Creamy and delicious! Start your morning with this refreshing coffee and date smoothie that will give you a healthy energy boost for the day!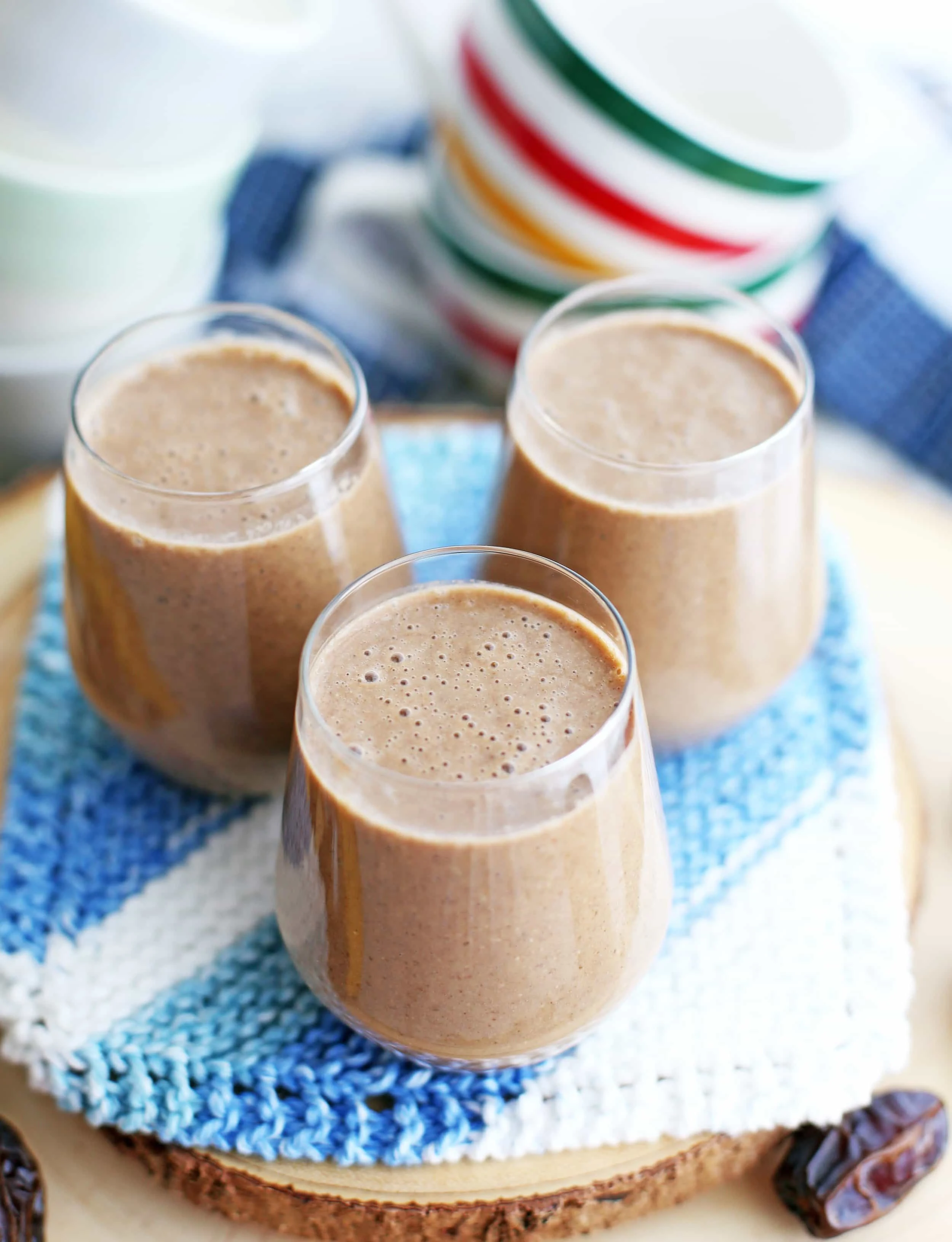 6. Instant Pot Bangers and Mash with Onion Gravy: Bangers and Mash, also known as Sausage and Mash Potatoes, is a hearty and delicious meal that's served with a scratch-made onion gravy! Make everything easily in the Instant Pot!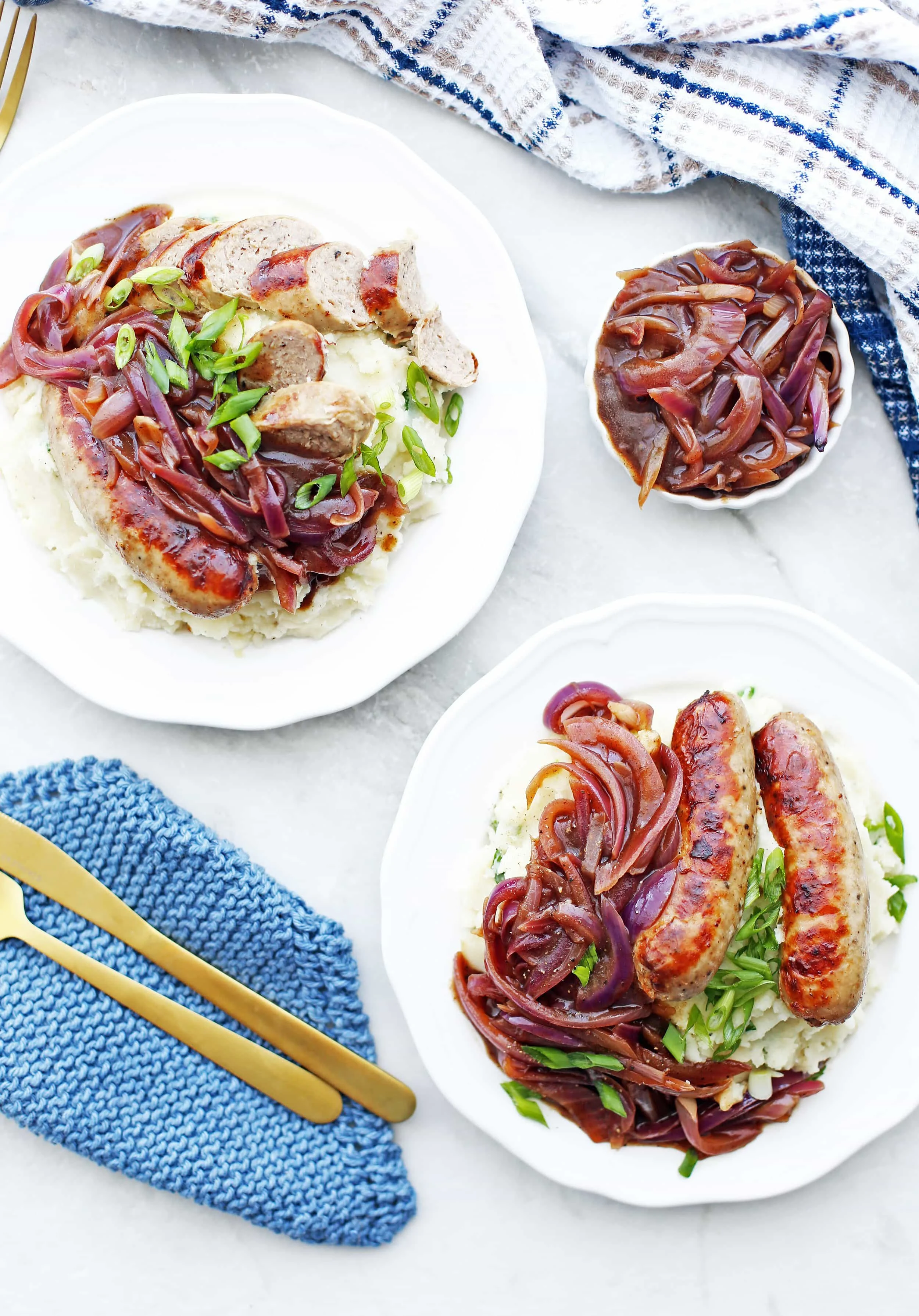 5. Strawberry Avocado Green Smoothie: Creamy and delicious! This refreshing green smoothie features fresh strawberries and avocado that will give you a healthy energy boost for the day!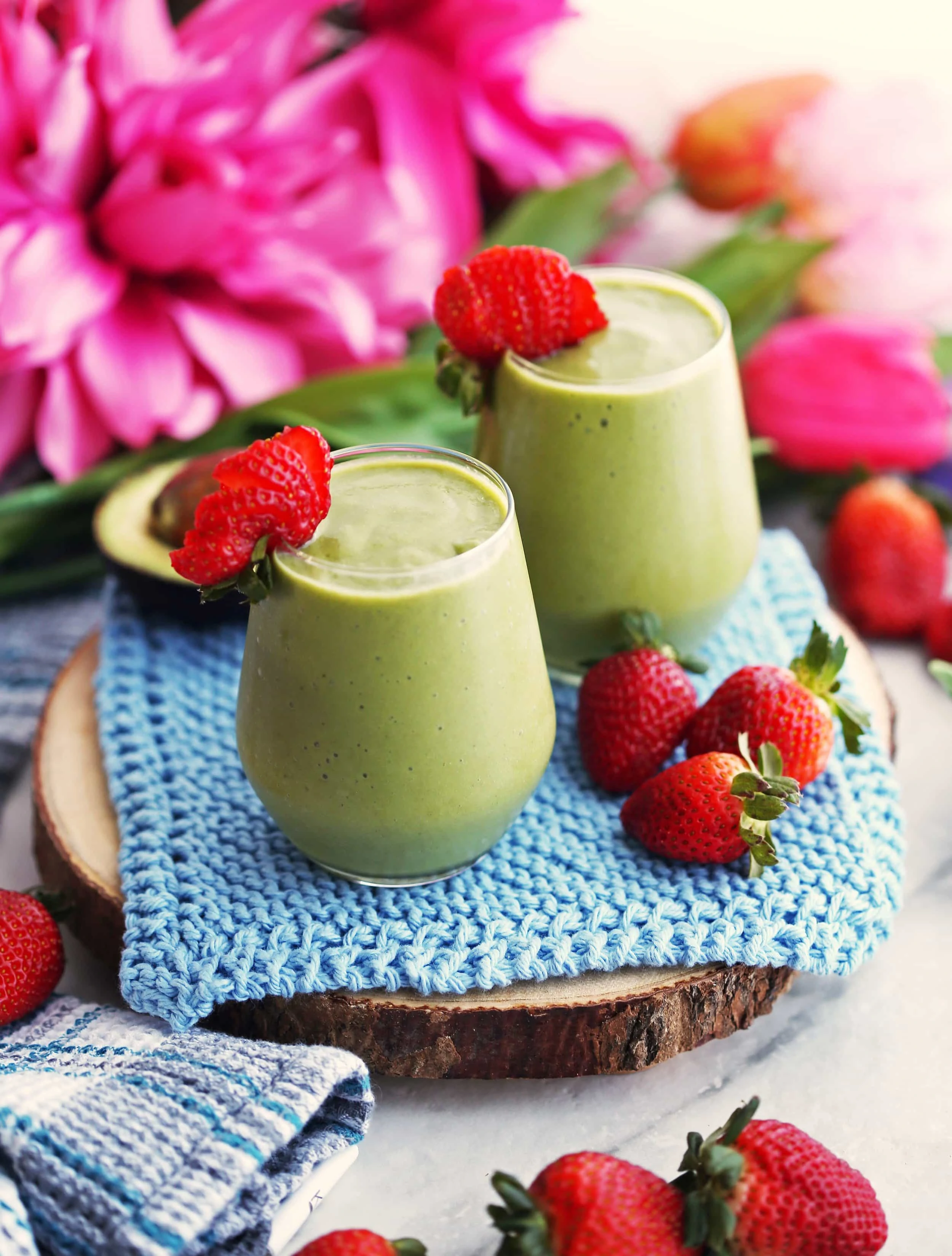 4. Instant Pot Beef Barley and Mushroom Soup: Enjoy this hearty, comforting soup in the wintertime! Full of delicious tender beef, pearl barley, fresh vegetables, and savoury mushrooms. Also, my fav Instant Pot soup (so far).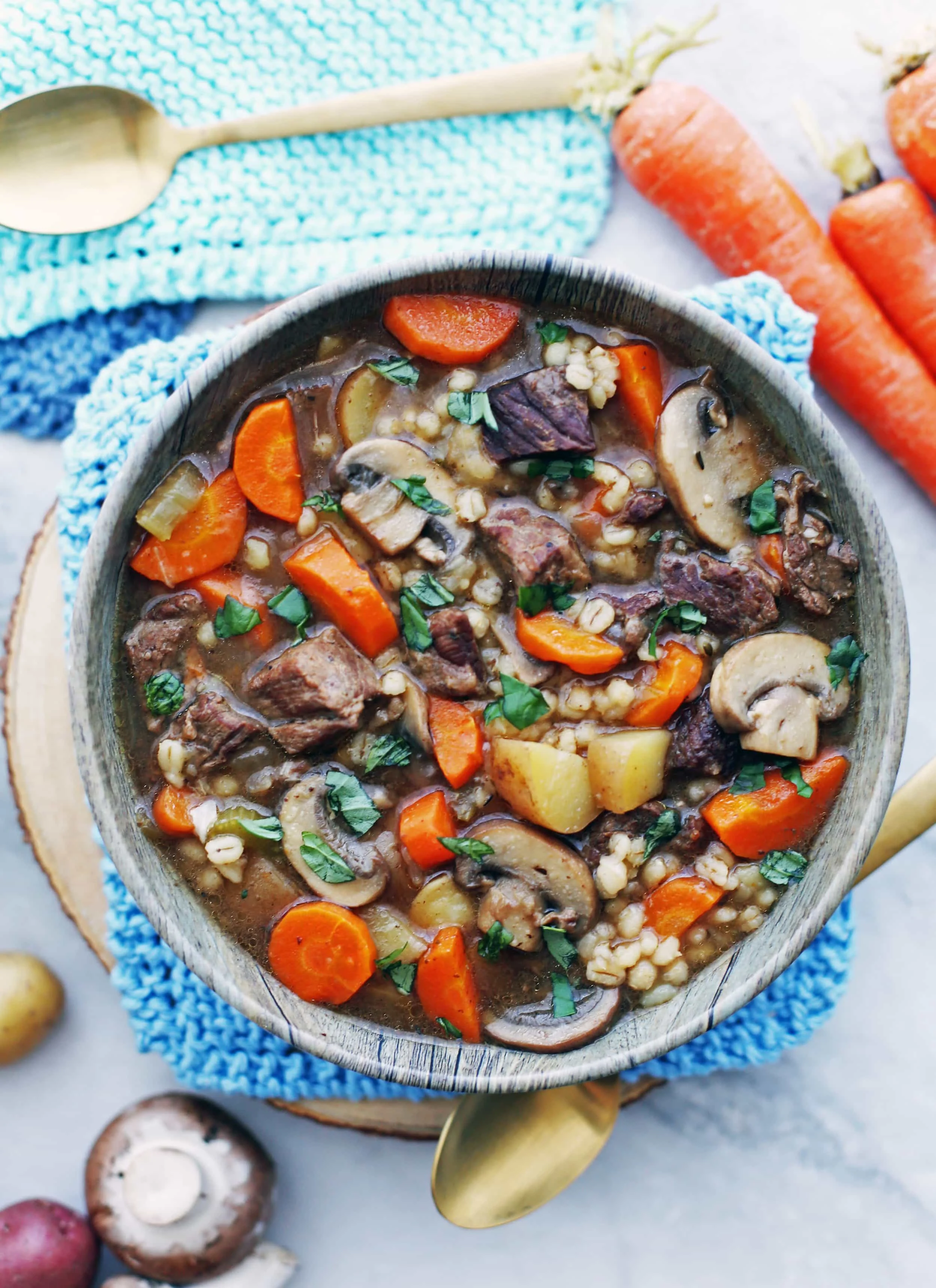 3. Instant Pot Lemon Pepper Orzo with Chicken Thighs: Tasty, flavourful, and super easy to make in the Instant Pot! This lemon pepper orzo (aka risoni) and chicken dish is perfect for a weeknight meal.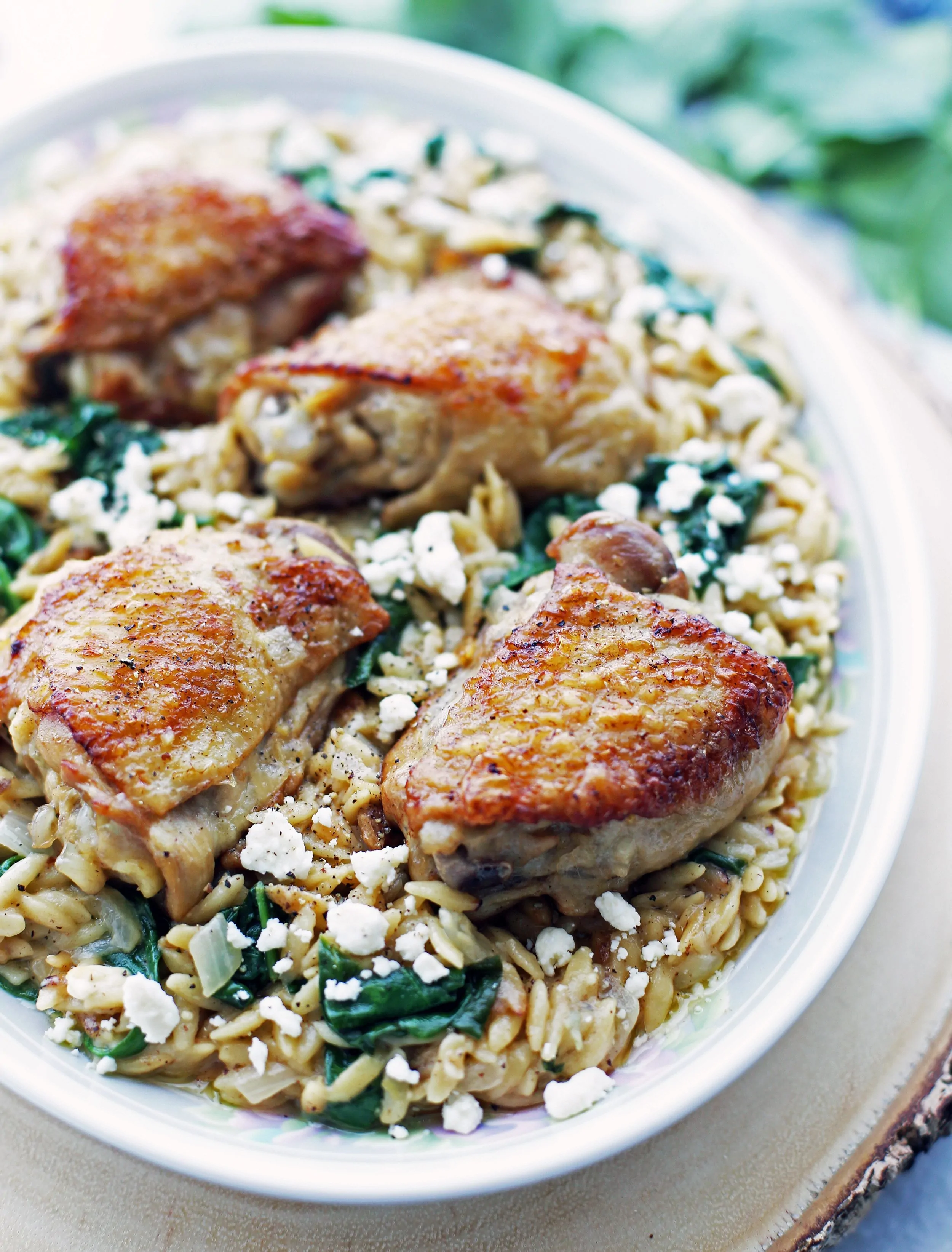 2. Zucchini Gratin with Gruyere and Panko Breadcrumbs: Loaded with tender sliced vegetables, covered in a creamy béchamel sauce, and topped with crunchy panko breadcrumbs and crispy melted Gruyère cheese, this zucchini casserole recipe makes a delicious entrée or side dish.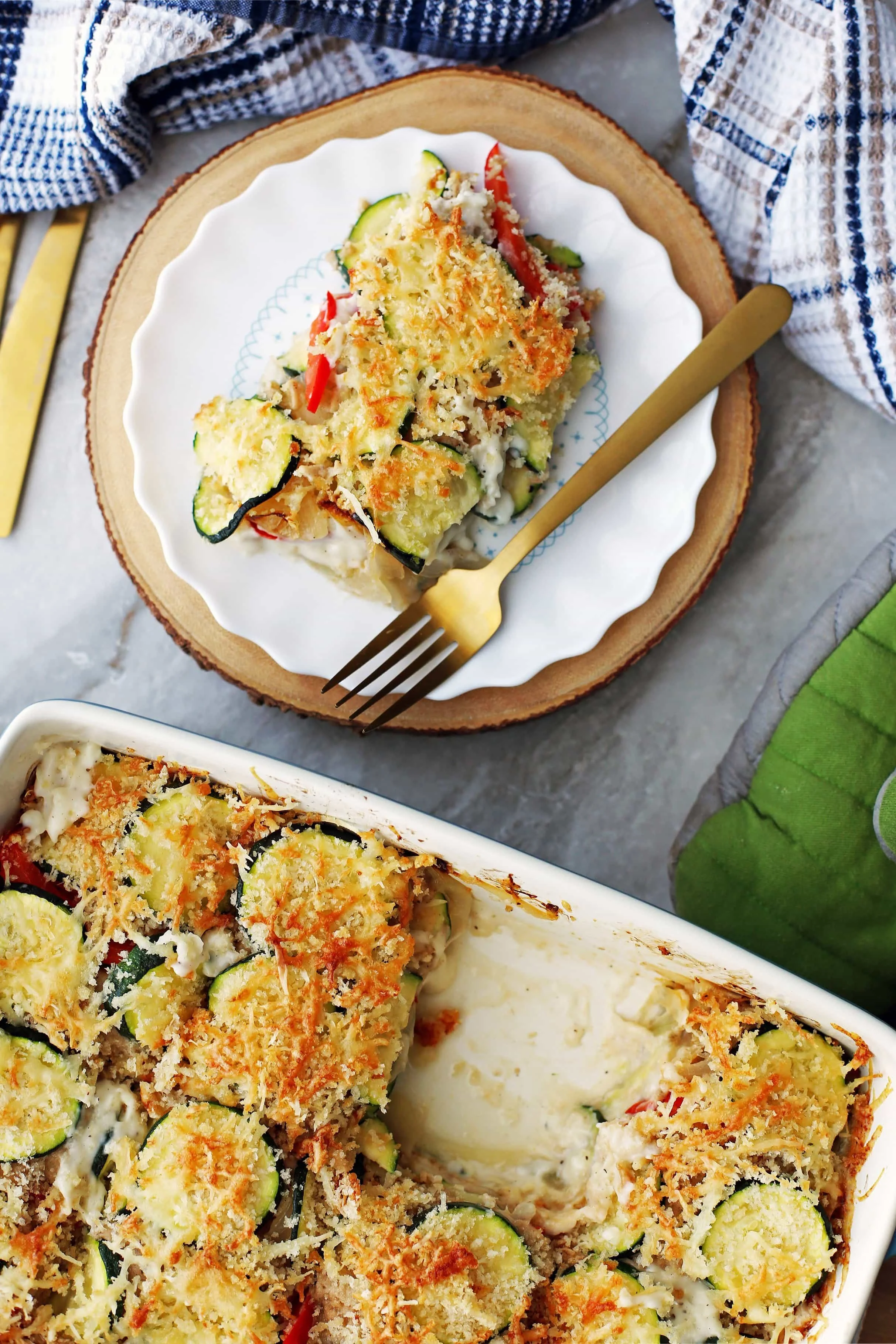 1. Instant Pot Butternut Squash Apple Ginger Soup: Warm up with a hot bowl of delicious and healthy Butternut Squash Apple Ginger Soup! It's vegan and gluten-free too.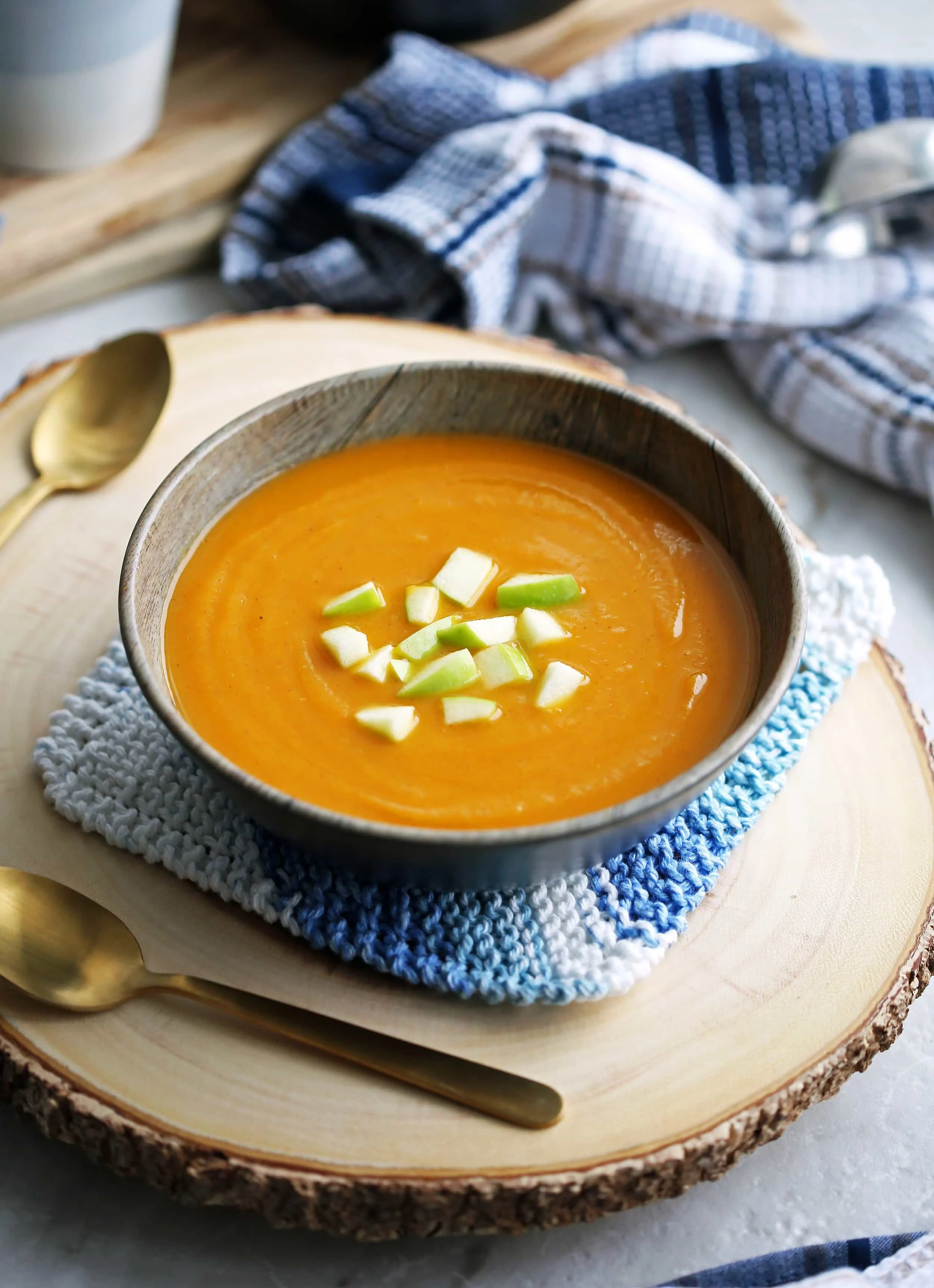 This year was certainly a popular year for Instant Pot recipes, making up five out of the ten most popular recipes on this little food blog.
Do you know that I'm on social media too? (shameless plug) I'm most active on Pinterest, Facebook, Instagram, and Twitter!
What's next in 2019 for Yay! For Food?
I (with massive help from my tech-savvy husband, Scott) will be sprucing up this website in hopes of making it more user-friendly (easier to navigate, faster speed, generally prettier I hope!), which involves a whole lot of changes behind the scenes.
Bear with me if the site has some kinks in the upcoming months! Always looking for feedback!
Of course, there will be new recipes too. 🙂
Thanks for reading! -Marie