My dog, Teddy, suggested that I just leave the turkey on the ground and walk away. He'll take care of the turkey leftovers. No cooking needed. Nice try, dog.
Now onto the recipe.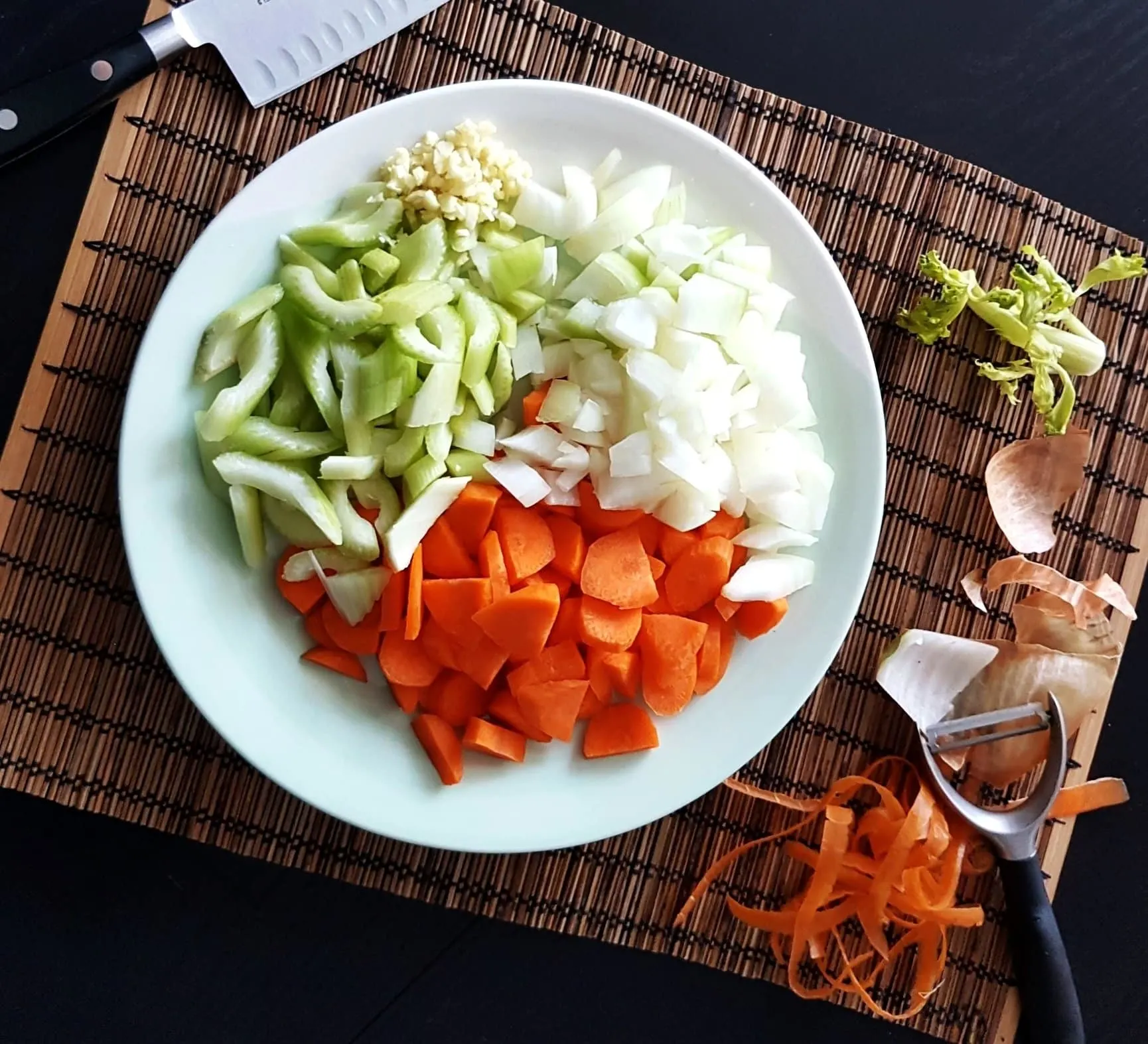 Prepare the vegetables by chopping up the vegetables and finely mincing the garlic.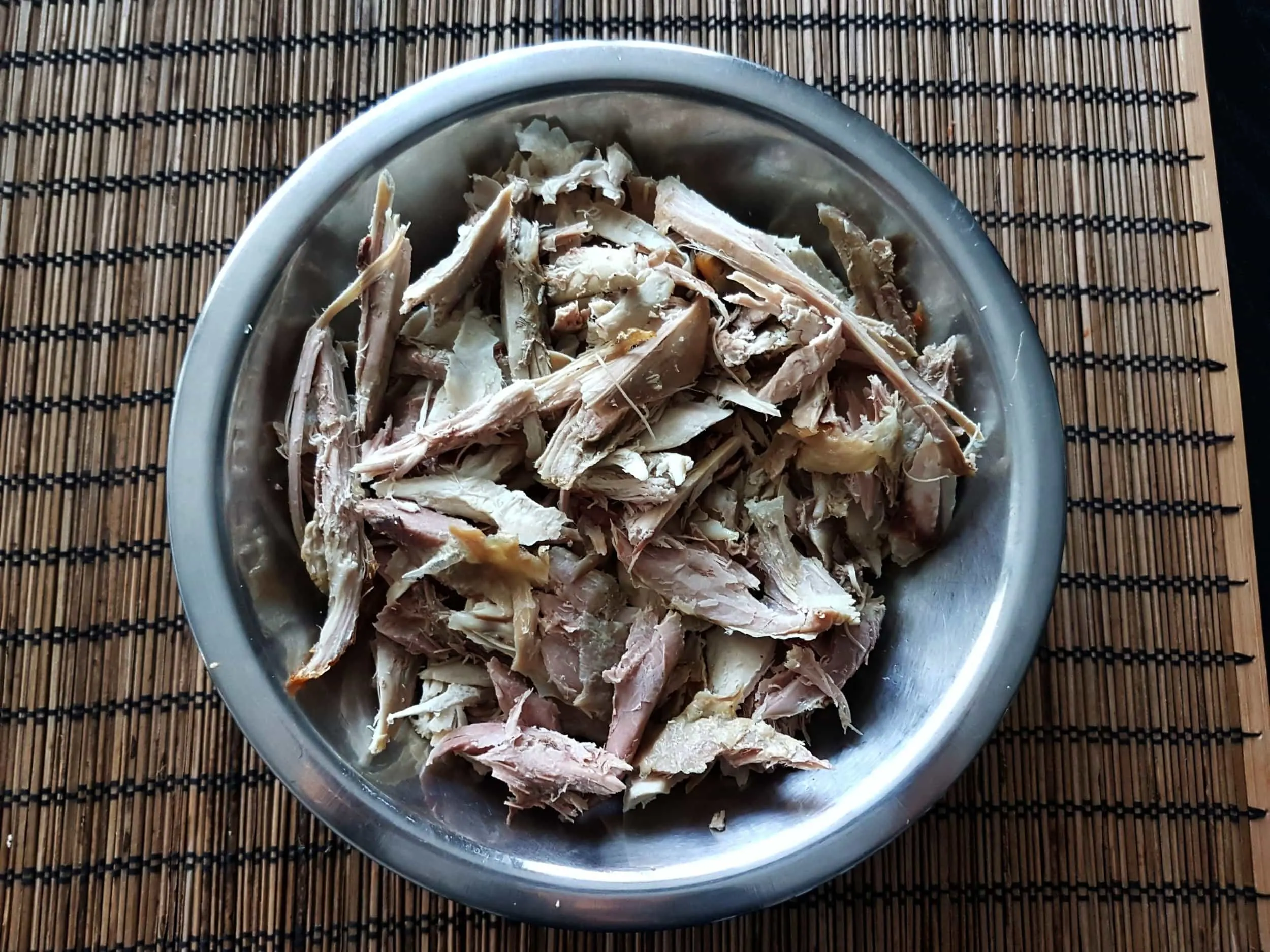 Pull apart turkey meat into pieces. In a large pot, first add butter and olive oil, onion, garlic, spices, and rice. Cook until the onion begins to look translucent. Then add in the rest of ingredients and cook until the rice and vegetables are cooked through, about 45-50 minutes. Enjoy!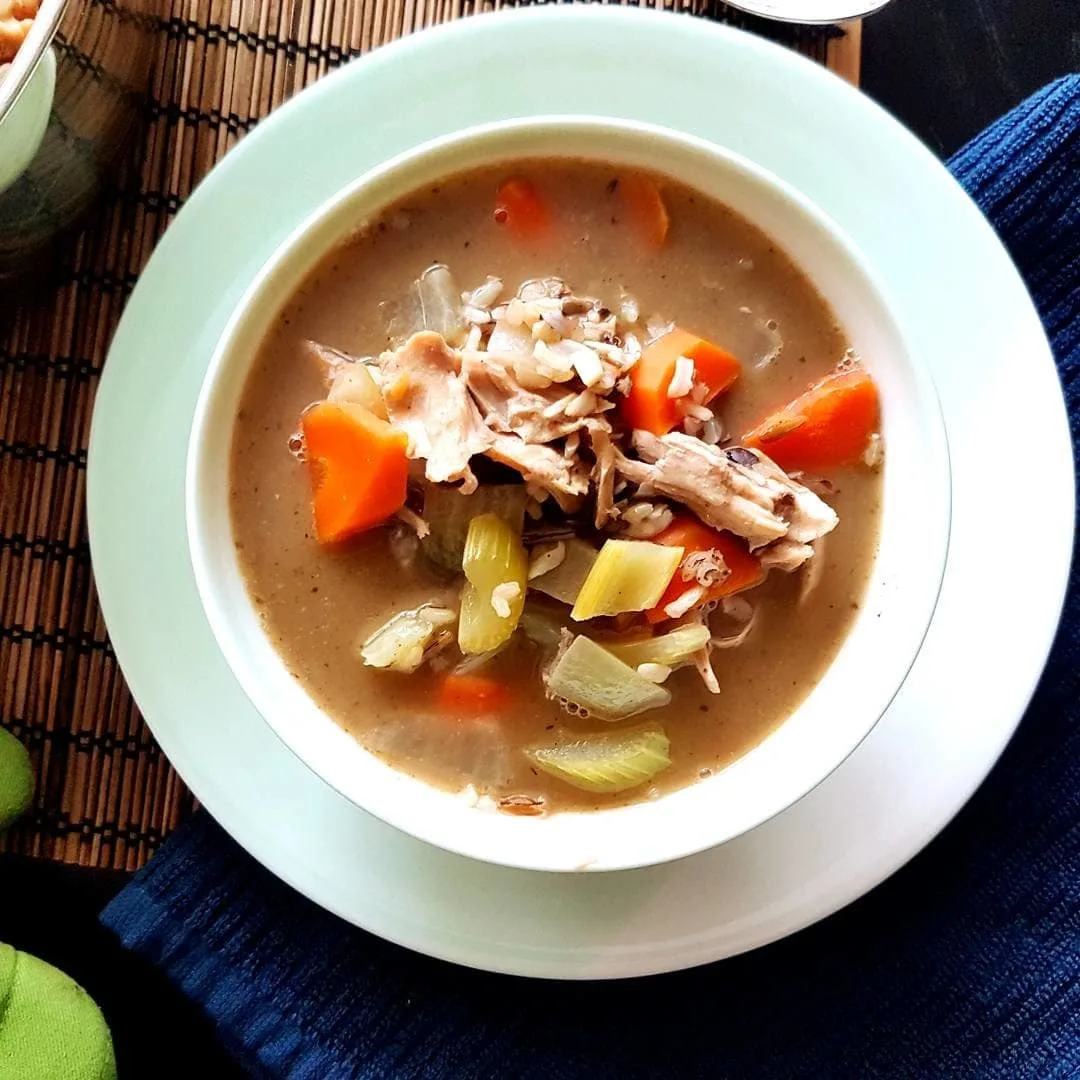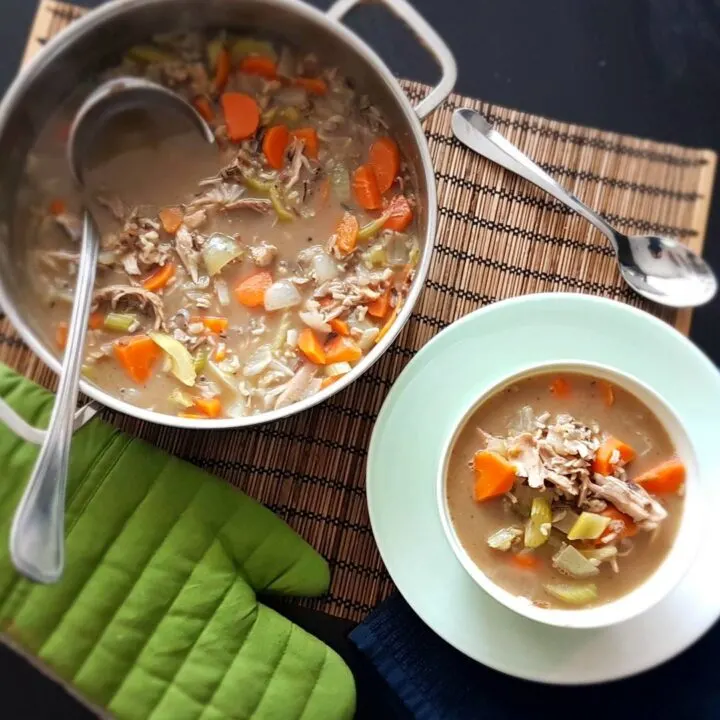 Leftover Turkey and Wild Rice Soup
This is a wonderful way to use up leftover Thanksgiving or Christmas turkey. This hearty soup will please your palette and fill up your stomach. It is very easy to make, one-pot, and ready in one hour!
Ingredients
2 tbsp butter
1 tbsp olive oil
200 g dry wild rice
1 onion, diced
2 garlic cloves, minced
1 tbsp Herbes de Provence
2 ½ tsp salt
2 tsp pepper
6 cups chicken or turkey broth
2 carrots, peeled and chopped
2 celery stalks, chopped
2 cups (packed) leftover shredded turkey
Instructions
Chop up the vegetables to relatively similar sizes and mince the garlic cloves. Shred up the turkey meat.
In a large pot, set the heat to medium-high, add butter, olive oil, rice, onion, garlic, and spices. Stir occasionally until the onions begin to look translucent, about 3-5 minutes.
Add the turkey or chicken broth, carrots, celery, and shredded turkey to the soup and bring it to a boil. Once it begins to boil, reduce the heat to a simmer, stirring occasionally, for 45-50 minutes or until the rice and vegetables are cooked through. Add salt and pepper to taste. Serve hot.
Notes
Remember to note the cook time of your rice. Dry wild rice takes up to 45 to 50 minutes to cook through. Regular rice takes a much shorter time.
Herbes de Provence is a mixture of dried herbs that may include thyme, oregano, marjoram, rosemary, and savoury. Sometimes lavender is included as well.
As the soup sits, the soup will thicken due to the starch in the rice. Add additional broth or water to the soup to thin out the soup to the desired consistency when reheating.
Recommended Products
As a participant in the Amazon Services LLC Associates Program, I only link to products that I use and/or highly recommend. As an Amazon Associate, I earn from qualifying purchases if you purchase through these links at no additional cost to you.
Nutrition Information:
Yield:

8
Serving Size:

1
Amount Per Serving:
Calories:

318
Total Fat:

19g
Saturated Fat:

6g
Trans Fat:

0g
Unsaturated Fat:

11g
Cholesterol:

111mg
Sodium:

961mg
Carbohydrates:

9g
Fiber:

1g
Sugar:

2g
Protein:

28g