I love (almost) anything in a chocolate cup such as peanut butter (my favourite and such a classic) as well as any type of berry filling you can put in it. Since it is the season for the pumpkin, why not put in some pumpkin puree and warm spices in whipped cream form?! These little, tasty morsels only took 30 minutes to make from start to finish and produced 24 cute mini chocolate cups!
Now onto the recipe.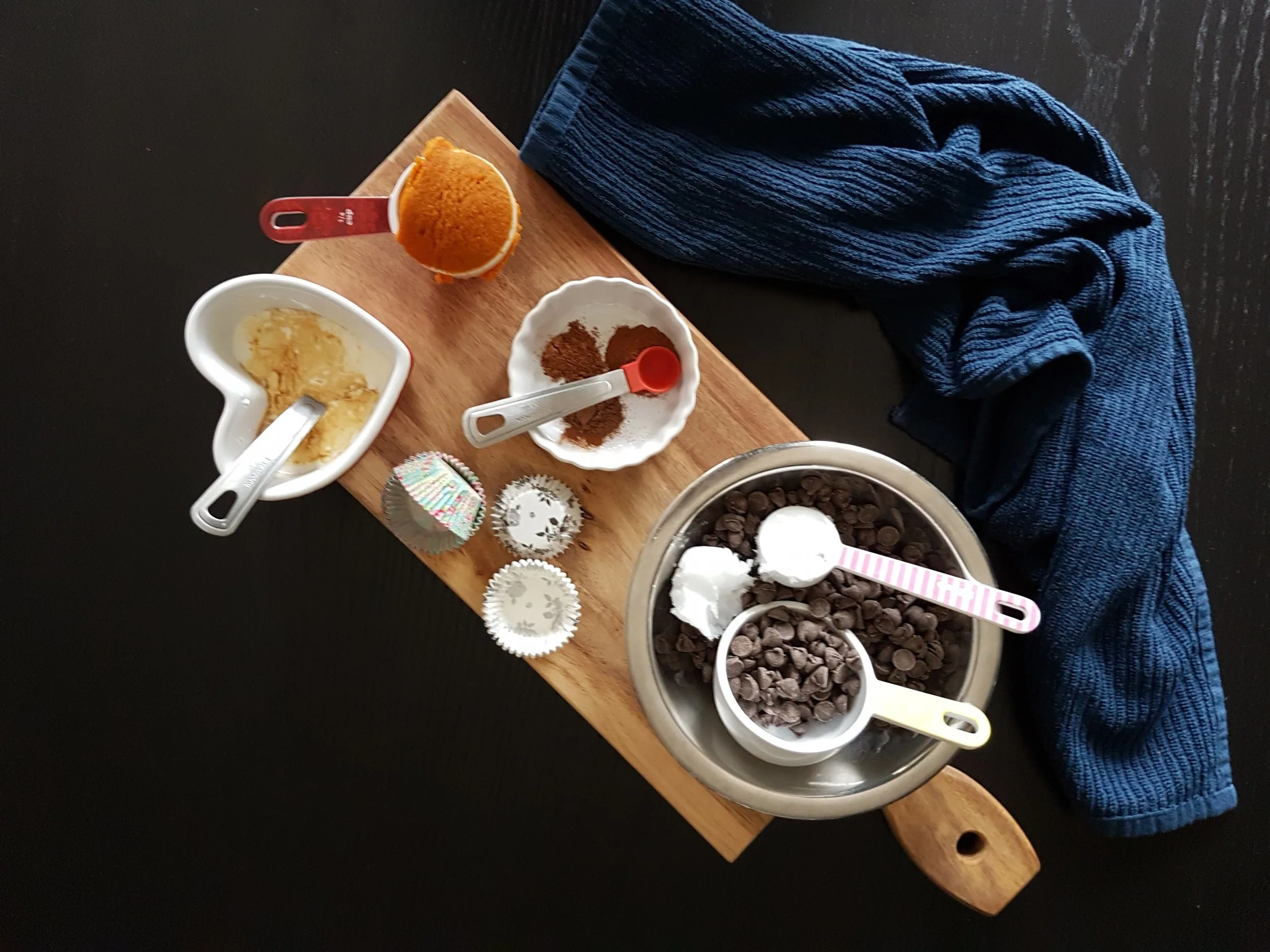 Melt and whisk together the chocolate chips and coconut oil. Whisk together the heavy cream, vanilla extract, confectioner's sugar, and spices.
In a lined mini cupcake pan, pour chocolate on the bottom of each liner, place in the freezer until set, and then add a dollop of pumpkin spice whipping cream. Finish with another layer of melted chocolate on top.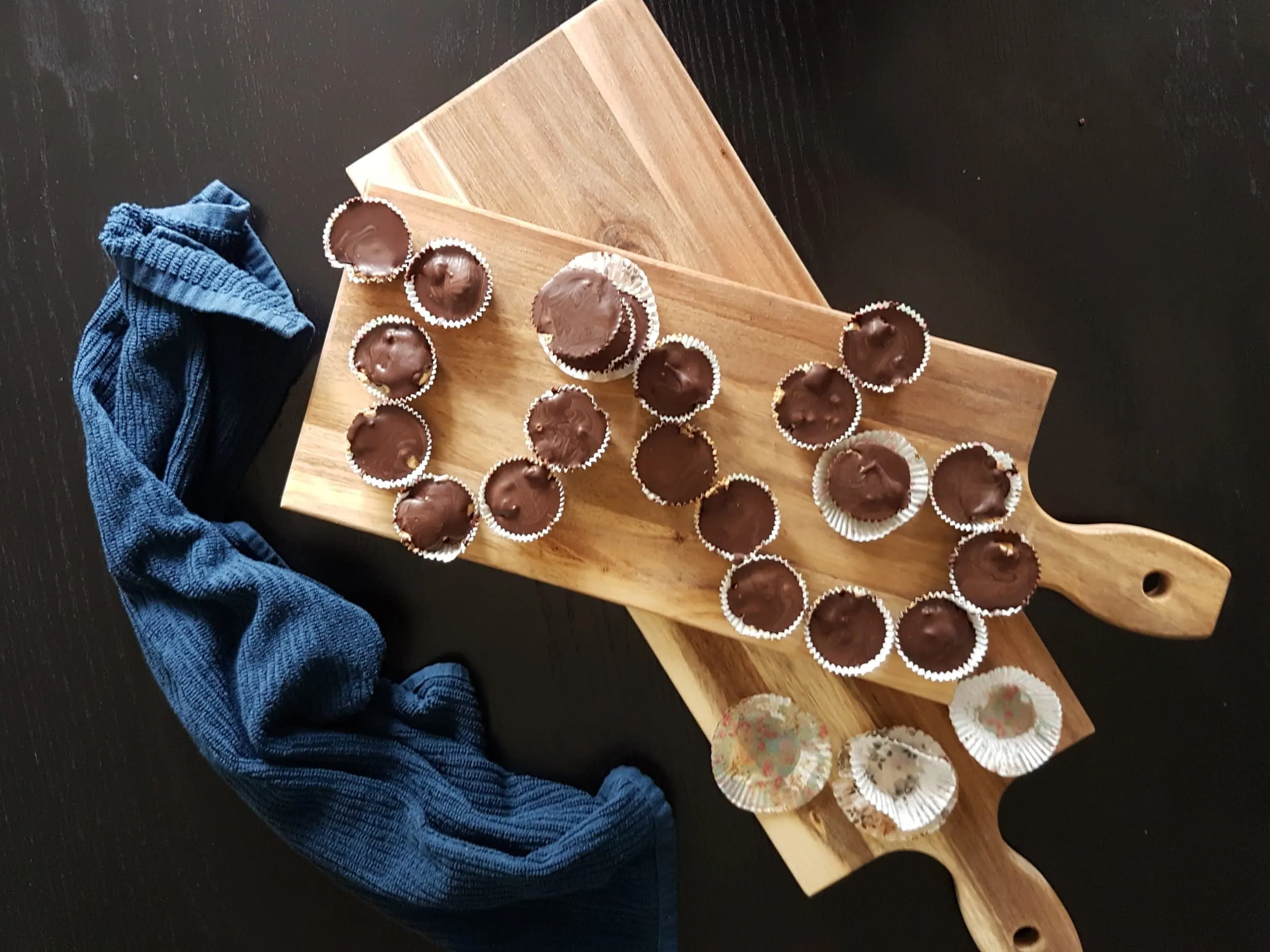 Place the cups back in the freezer until set, around 5 minutes. Enjoy!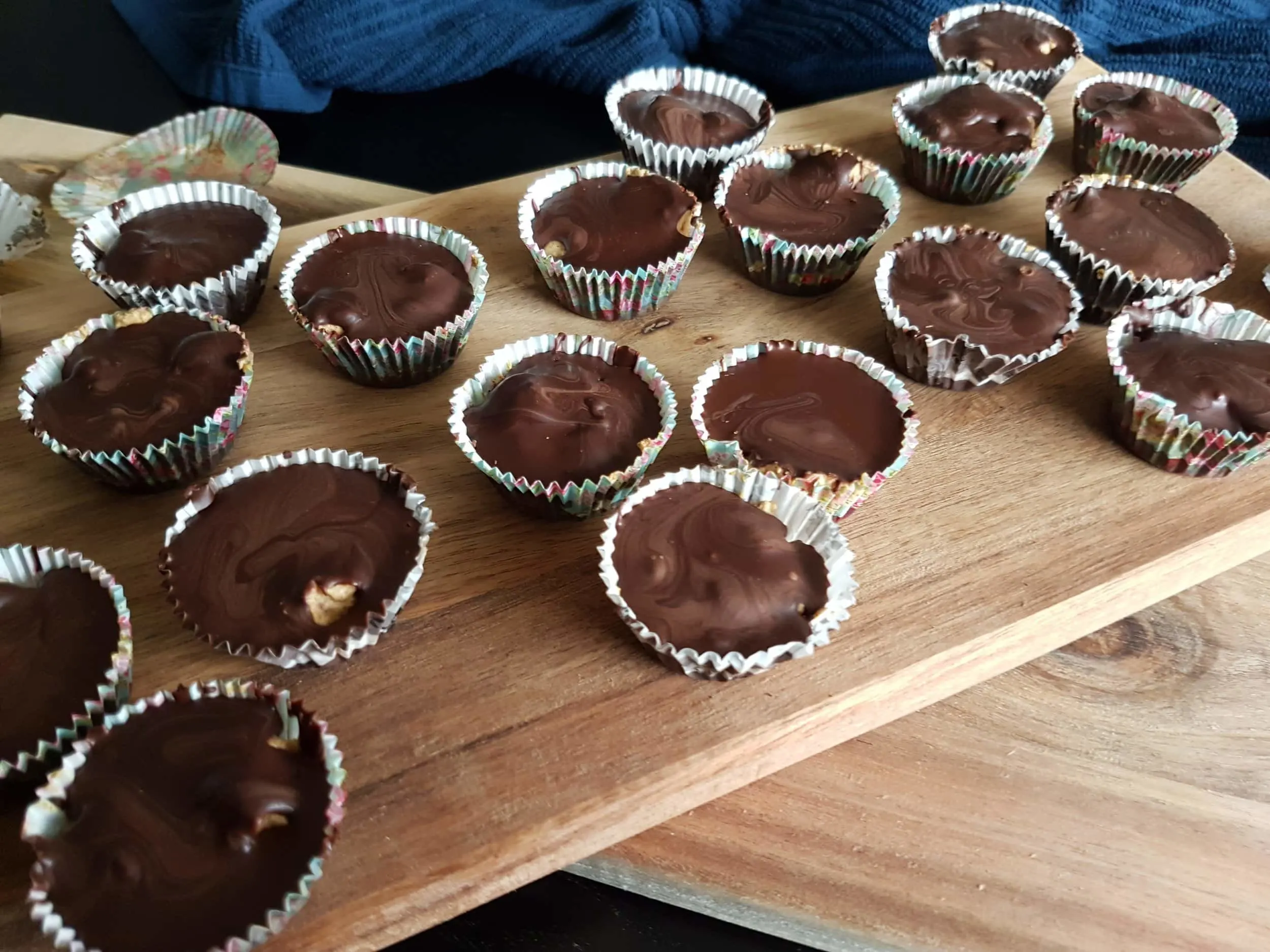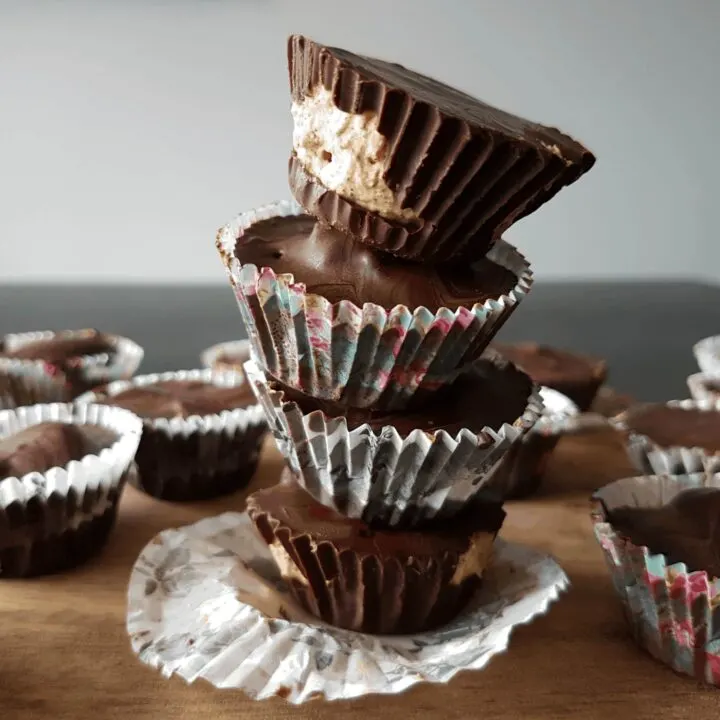 Mini Chocolate Cups with Pumpkin Spice Whipped Cream
Additional Time:
10 minutes
Sweet and delicious. Once you bite into the decadent, semi-sweet chocolate shell, you encounter a soft pumpkin spice whipped cream filling. It's hard to eat just one of this satisfying treat!
Ingredients
1½ cup semi-sweet chocolate chips
3 tbsp virgin coconut oil
½ cup heavy cream
2 tsp confectioner's sugar
½ tsp vanilla extract
¼ cup pumpkin puree
1 tsp cinnamon
½ tsp allspice
¼ tsp nutmeg
Instructions
Line a mini cupcake pan with liners.
In a small microwave-friendly bowl, combine coconut oil and chocolate chips and heat in the microwave on a high for 1-2 minutes, until coconut oil is melted and chocolate chips begin to melt. Use a whisk to combine the two ingredients together until the chocolate is silky smooth.
Pour 1 tsp of melted chocolate into each muffin cup. Place in the freezer for 5 minutes or until the chocolate is hardened.
Meanwhile, using an electric mixer with the whisk attachment, mix together the heavy cream, sugar, and vanilla extract until it begins to form soft peaks. Then add in the pumpkin puree and spices. Continue to mix until stiff peaks form.
Add a small dollop (about 1.5-2 tsp) of pumpkin spice whipped cream onto the top of the chocolate layer and flatten it slightly.
Top each cup with a layer of melted chocolate, covering the pumpkin spice whipped cream, about 1-2 tsp.
Place back in the freezer for 5 minutes or until the chocolate is set. Serve immediately or whenever you feel like it.
Notes
You can also use the double-broiler method to melt your chocolate chips and coconut oil together.
If you leave it out too long in room temperature, the chocolate will melt. To store, place the remaining chocolate cups in a sealed container in the refrigerator.
Recommended Products
As a participant in the Amazon Services LLC Associates Program, I only link to products that I use and/or highly recommend. As an Amazon Associate, I earn from qualifying purchases if you purchase through these links at no additional cost to you.
Nutrition Information:
Yield:

24
Serving Size:

1
Amount Per Serving:
Calories:

87
Total Fat:

7g
Saturated Fat:

4g
Trans Fat:

0g
Unsaturated Fat:

2g
Cholesterol:

6mg
Sodium:

3mg
Carbohydrates:

8g
Fiber:

1g
Sugar:

6g
Protein:

1g