What do I do when I am feeling sick? I make noodles. I dig in the fridge until I can find ingredients that work together and throw them into a wok. Mix in the ingredients with the thin noodles that I find in my kitchen cupboard and I get a comforting meal. Easy-peasy and in my belly in 15 minutes.
Now onto the recipe.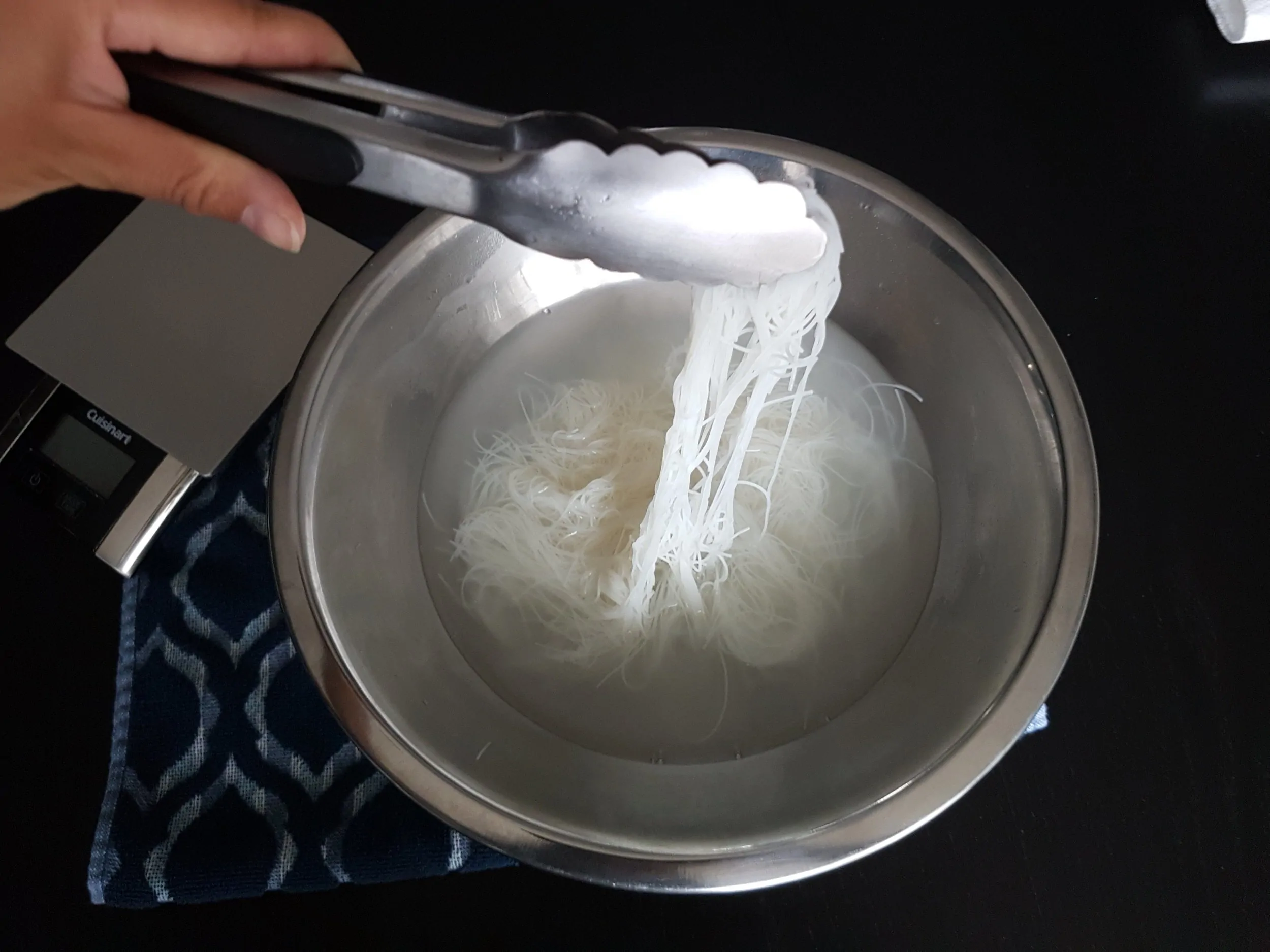 Boil water and place vermicelli rice noodles in water. Separate noodles with tongs.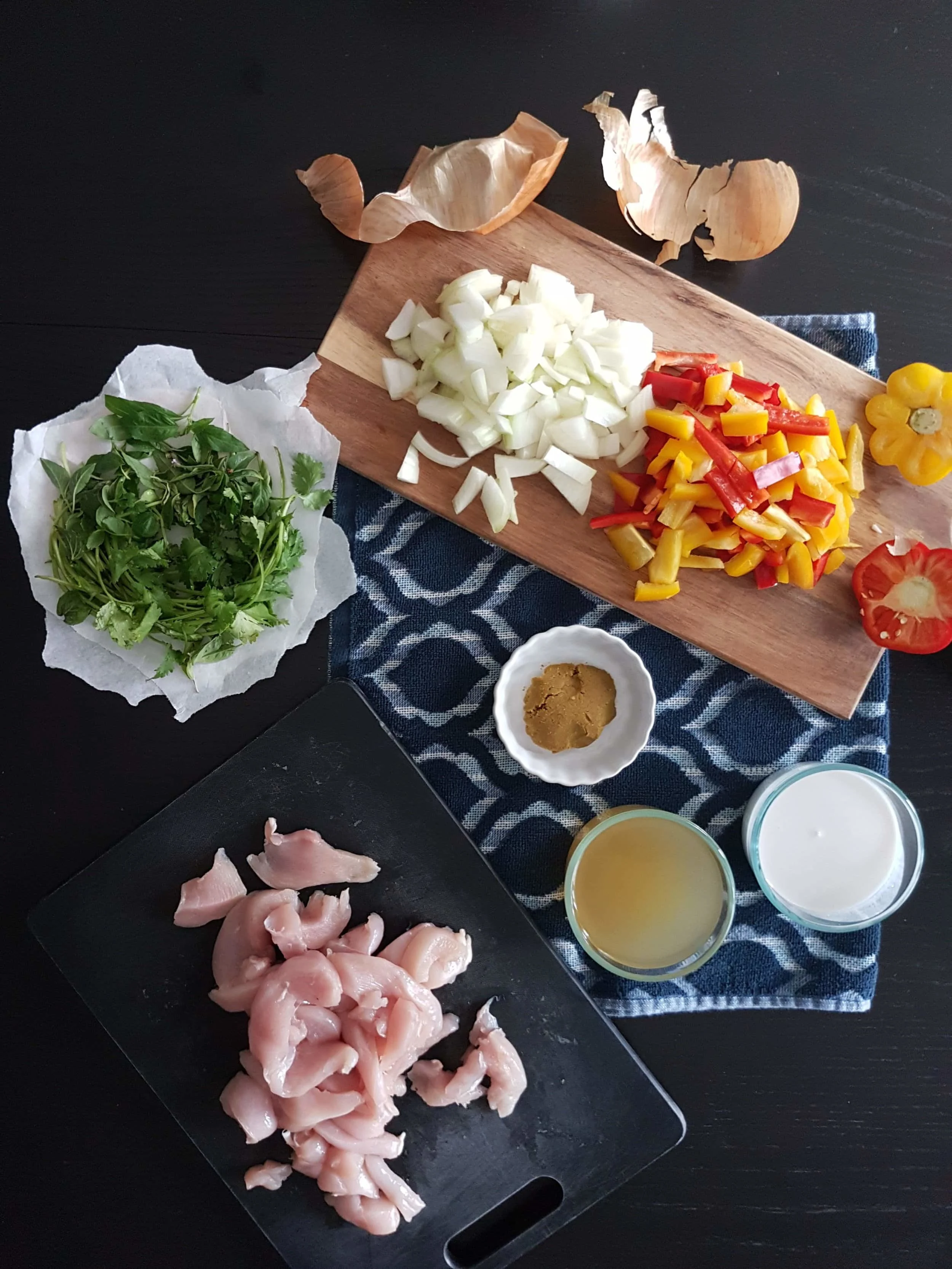 Slice chicken, onions, and peppers. Measure out chicken stock, green curry paste, and coconut milk. Gather herbs and lime (for juice).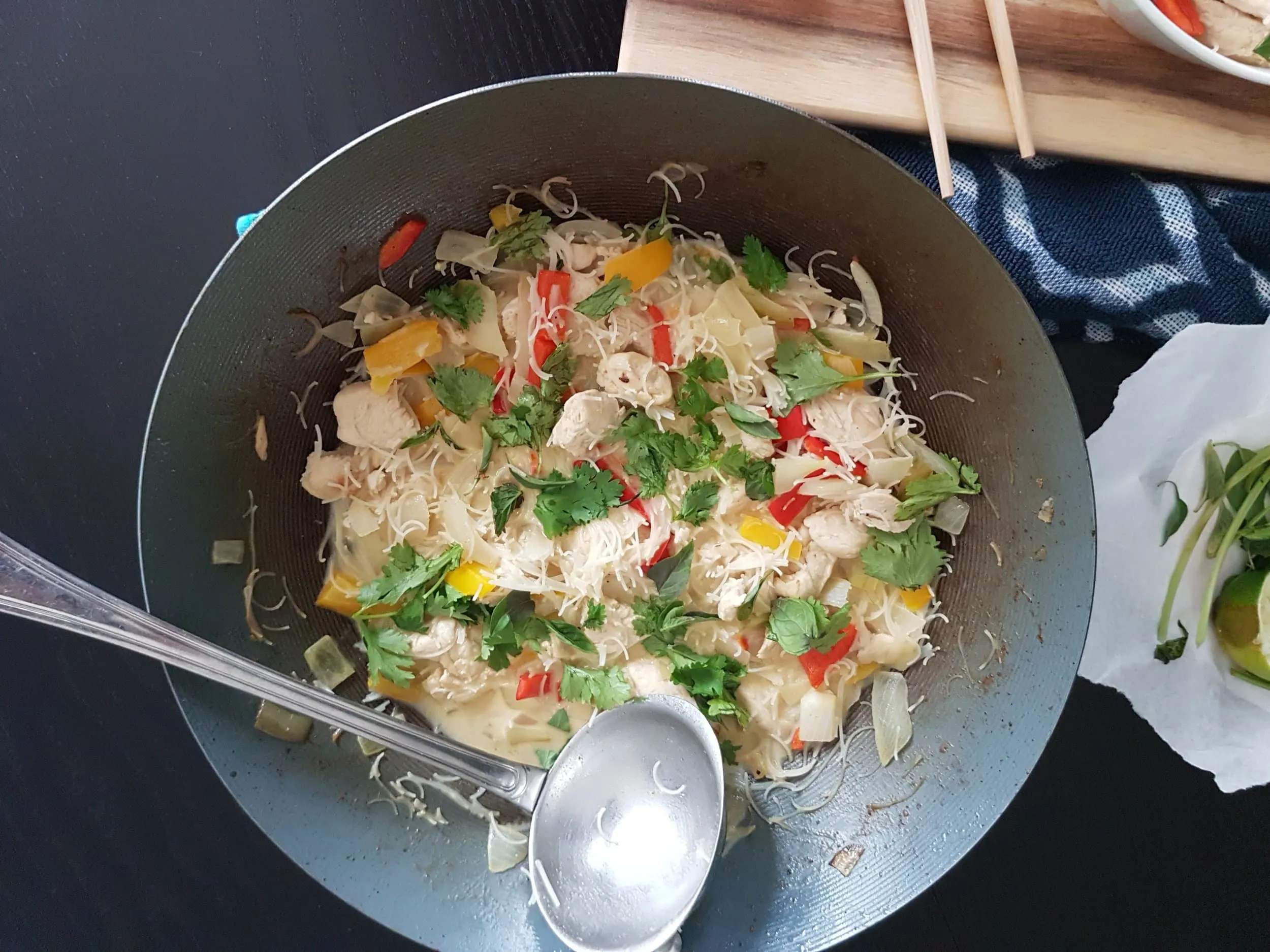 First, cook chicken, then add in vegetables, and then the green curry paste, coconut milk, lime juice, and chicken broth. Finally, mix in the drained noodles and top with green herbs. Enjoy!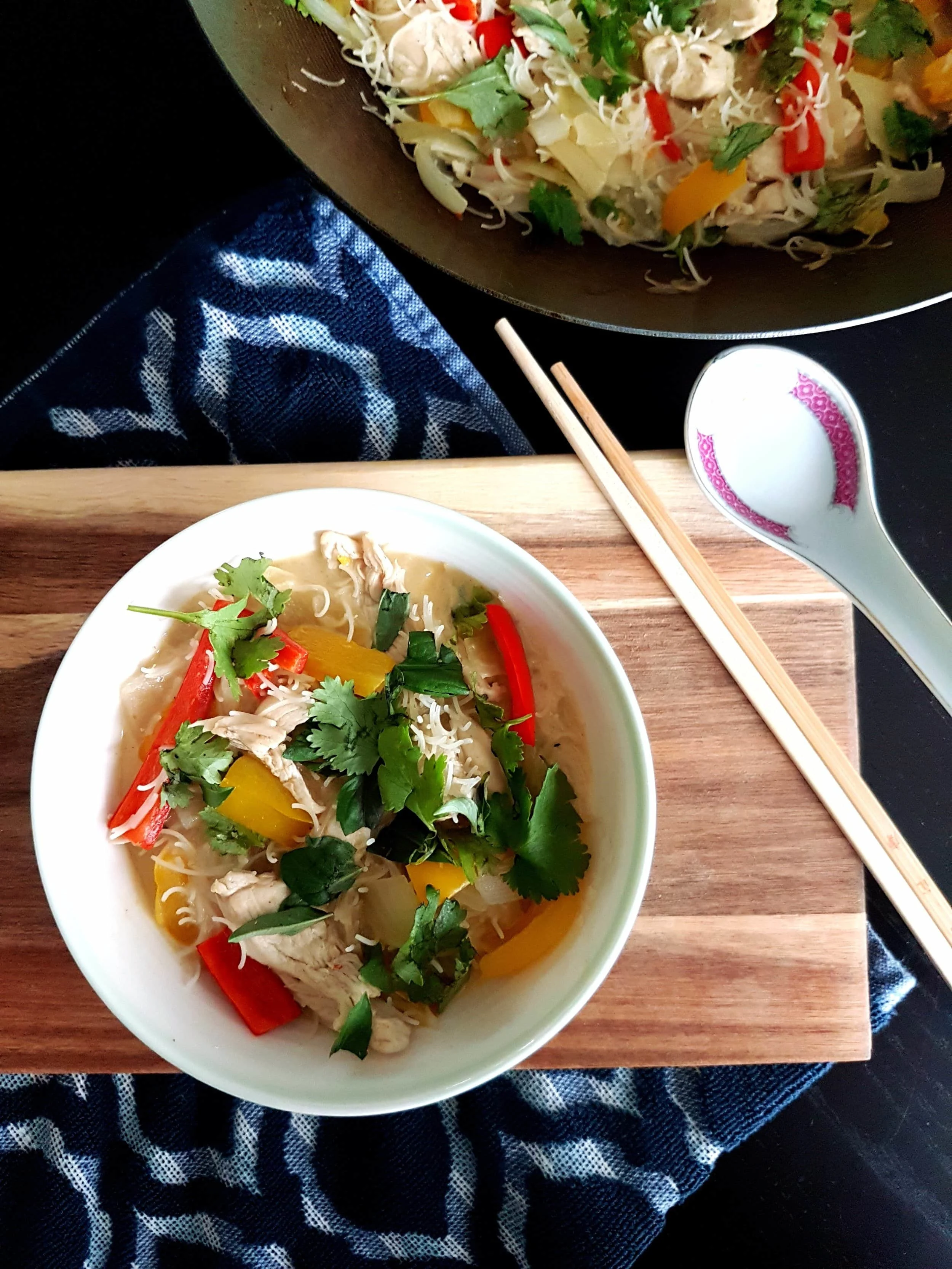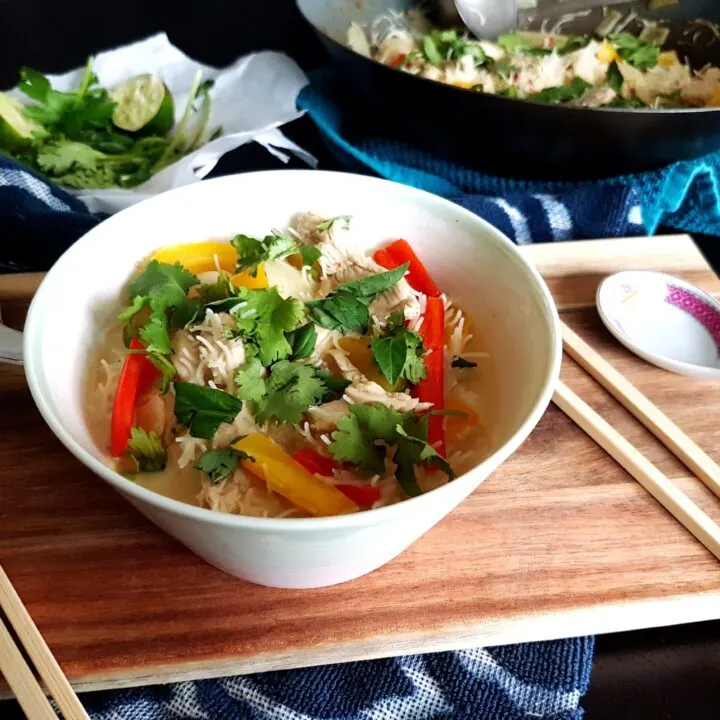 Thai Green Coconut Curry Chicken with Rice Noodles
Minimal effort, maximum Thai flavours. This recipe has a bit of a spicy kick due to the addition of the aromatic green curry paste. The coconut milk gives the noodles a rich creaminess, and the green herbs provides a flavourful freshness to this easy meal.
Ingredients
100 grams vermicelli rice noodles
2 chicken breasts, sliced
1 tbsp vegetable oil
2 small bell peppers, sliced
1 small onion, sliced
½ cup cilantro leaves
1 tbsp mint leaves
2 tbsp Thai basil leaves
1 lime, juice
1 tbsp green curry paste
1 cup coconut milk
1 cup chicken broth (preferably low sodium)
salt and pepper to taste
Instructions
Place the rice noodles in a large bowl of hot boiled water. Use tongs to separate noodles.
Heat a wok over high heat. Add the vegetable oil and place the sliced chicken breast in the pan. Season with salt and pepper. Stir occasionally, until the chicken is cooked through, about 3 minutes.
Add the peppers and onion and continue to cook, stirring frequently until vegetables begin to soften, about 2 minutes.
Stir in the coconut milk, chicken broth, lime juice, and green curry paste and bring to a boil. Turn the heat down to a simmer and cook for another 5 minutes.
Drain the rice noodles and mix it into the other ingredients. Simmer for another 2 minutes.
Top with cilantro, Thai basil, and mint. Serve immediately.
Notes
Green curry paste ingredients: 33% fresh green chilli, lemongrass, garlic, shallot, salt, galangal, cumin, and coriander seed.
You can also use rice instead of noodles.
Recommended Products
As a participant in the Amazon Services LLC Associates Program, I only link to products that I use and/or highly recommend. As an Amazon Associate, I earn from qualifying purchases if you purchase through these links at no additional cost to you.
Nutrition Information:
Yield:

4
Serving Size:

1
Amount Per Serving:
Calories:

524