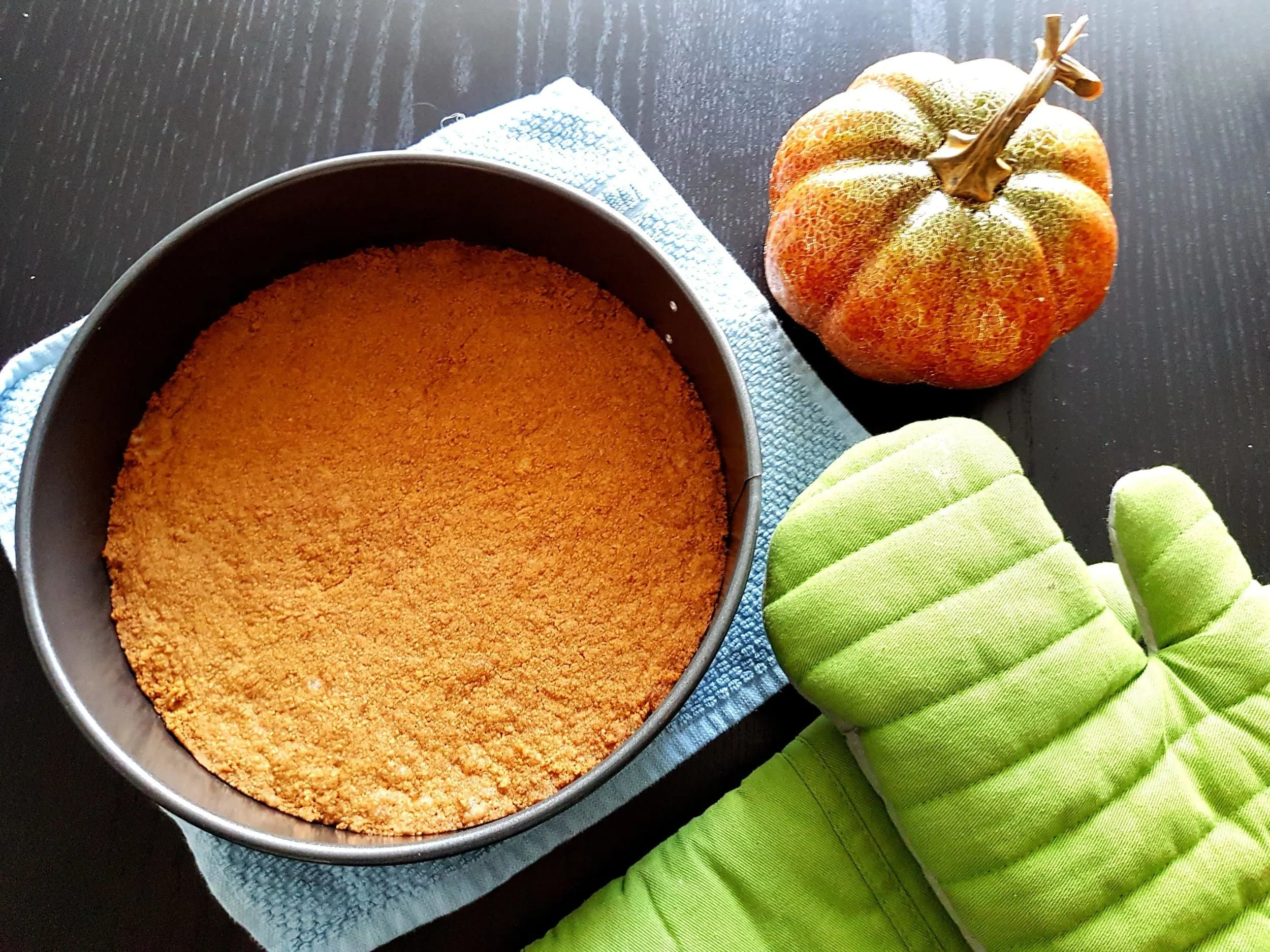 Combine the ingredients for the crust and bake 350 degrees F in the oven for 10-12 minutes.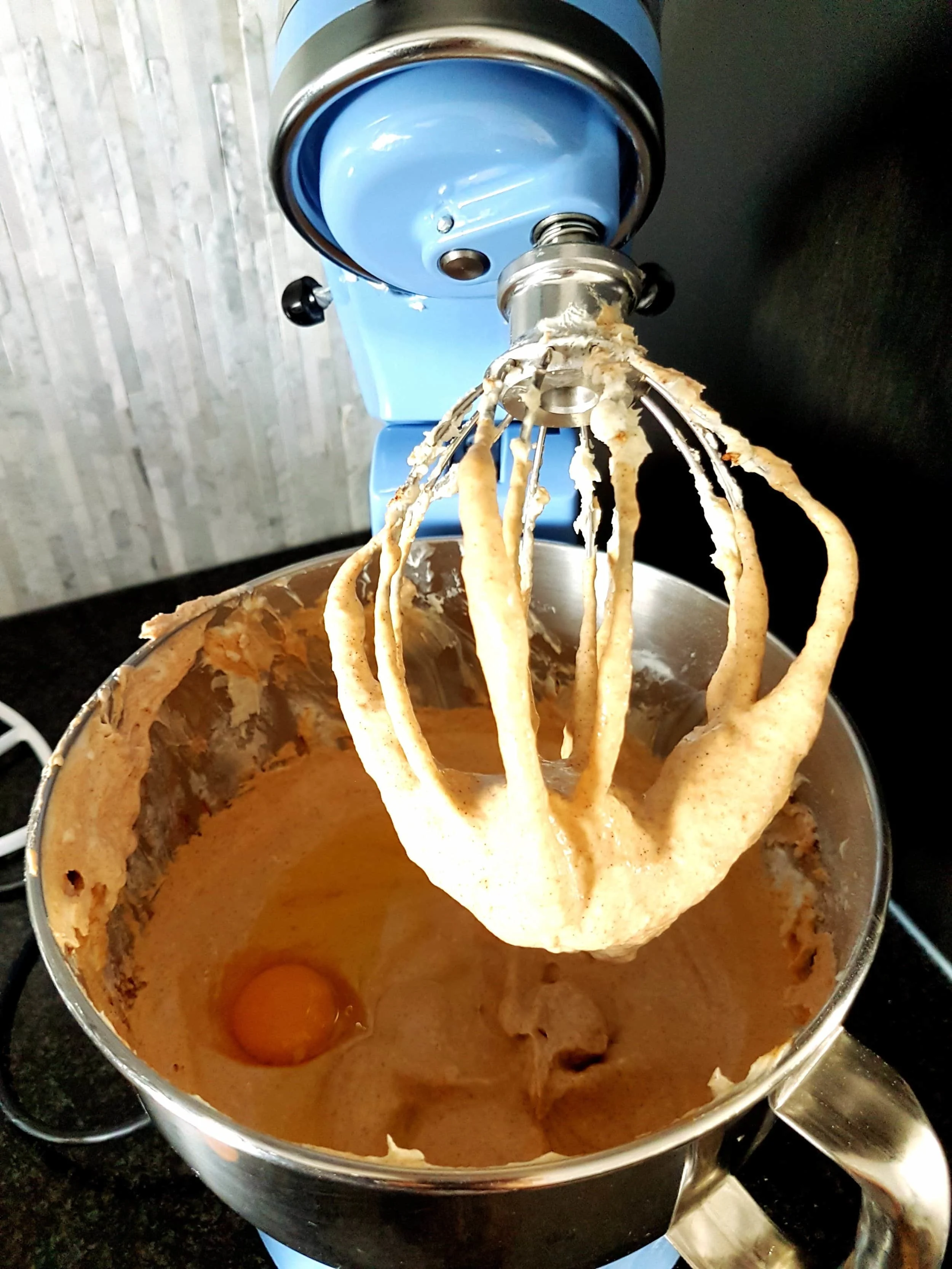 Combine the cheesecake filling ingredients using an stand mixer or electric mixer. Note: add one egg at a time.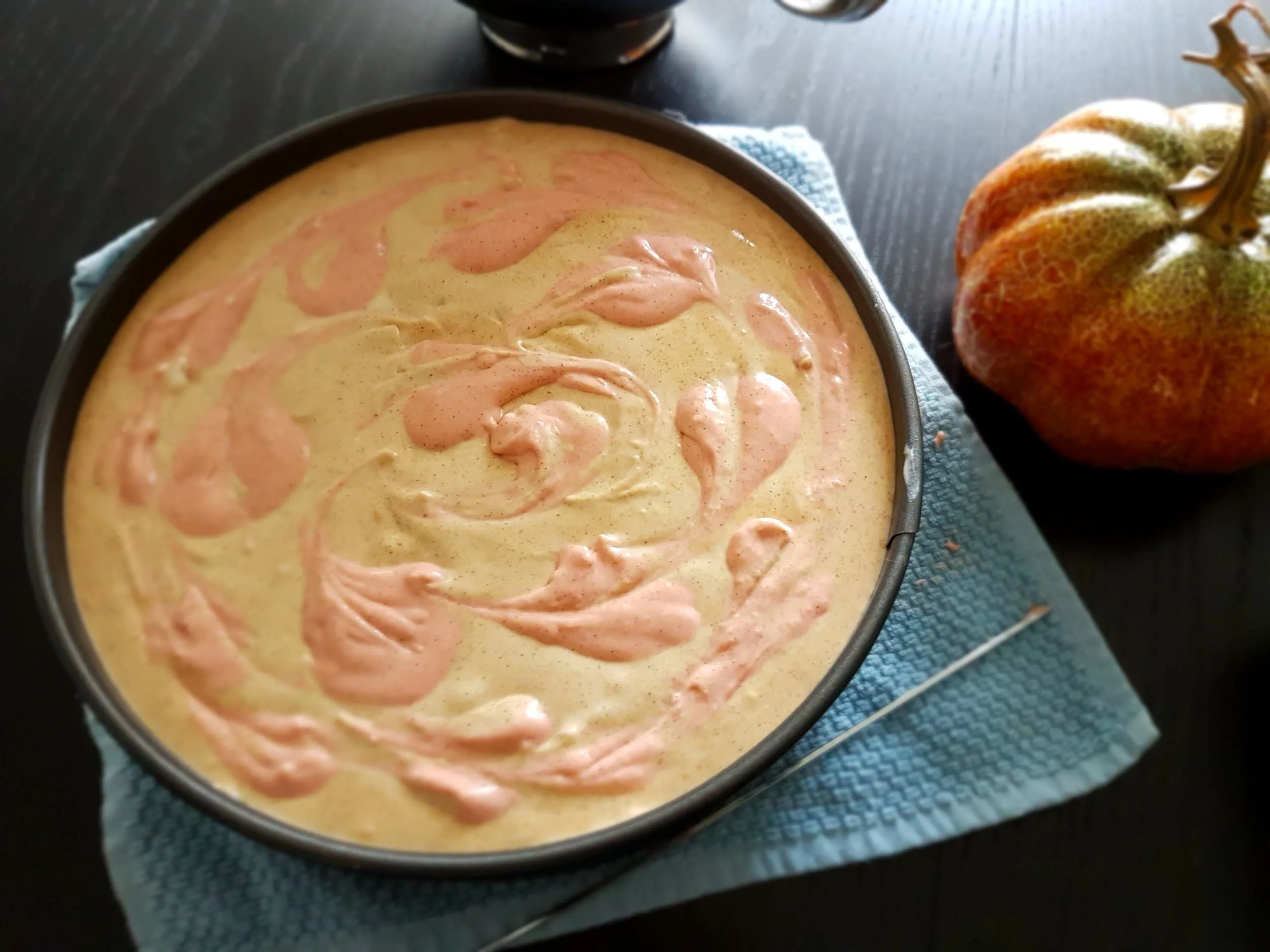 Pour cheesecake filling into springform pan. Optional: Reserve 1/3 cup of filling to make the swirl decoration on top.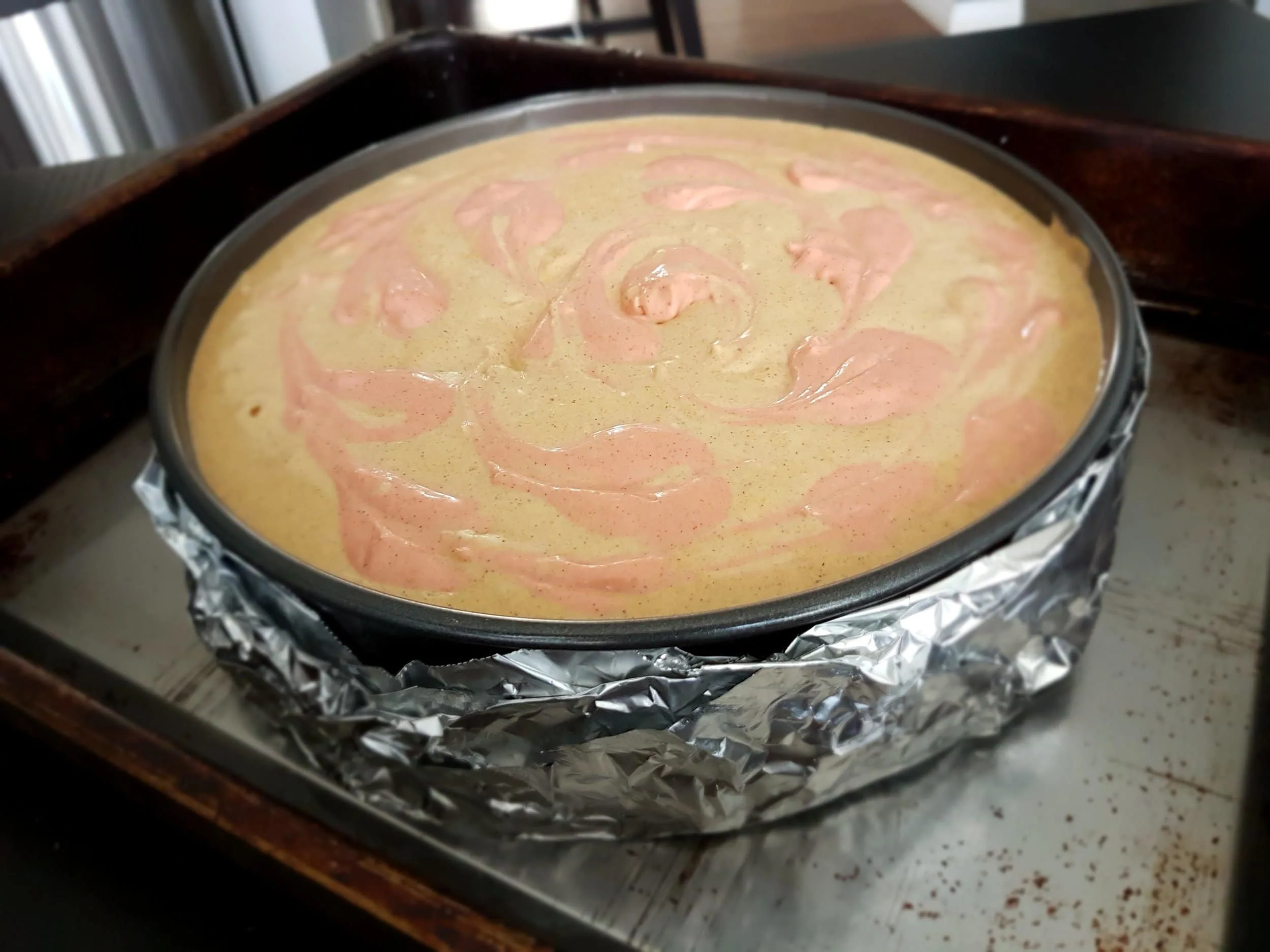 Wrap the pan with aluminum foil and place in a water bath. Bake at 300 degrees F for 45 minutes. Then turn off temperature and let it sit in the oven for another two hours.
Once you remove the cheesecake from the oven, let it cool completely. Then cover with plastic wrap and let it set in the fridge for at least four hours.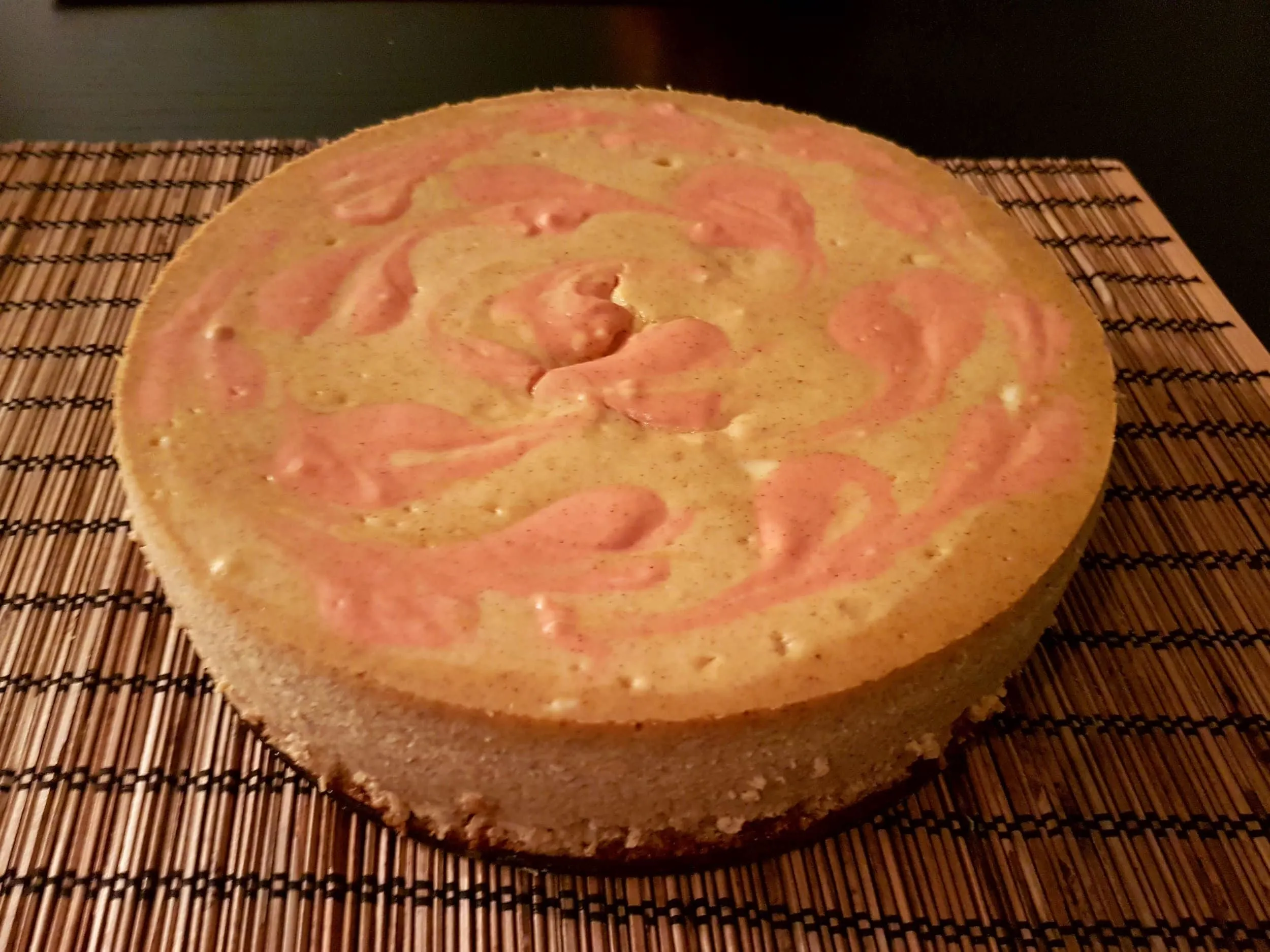 Remove springform from the pan when you are ready to serve. Cut into pieces and enjoy!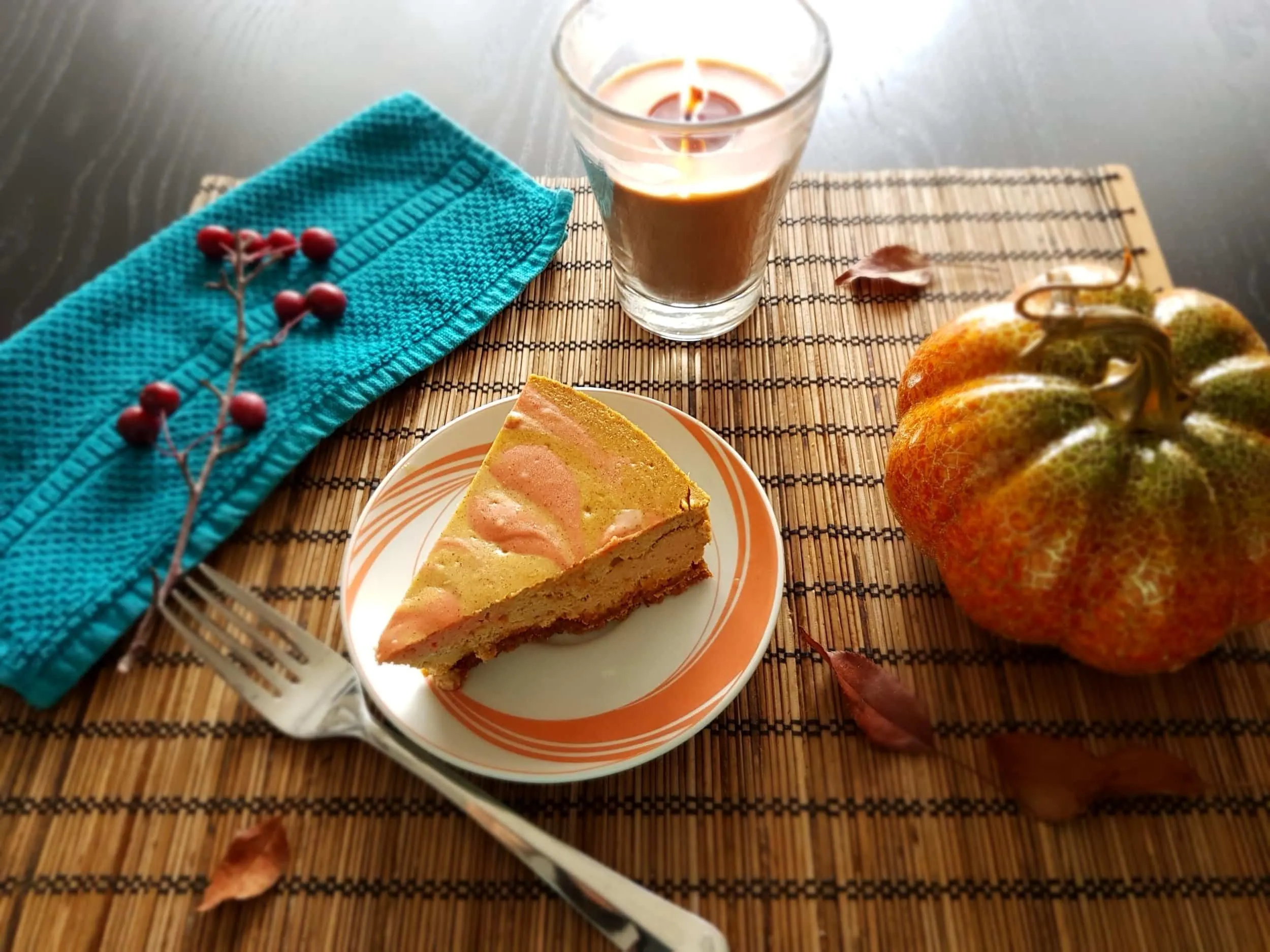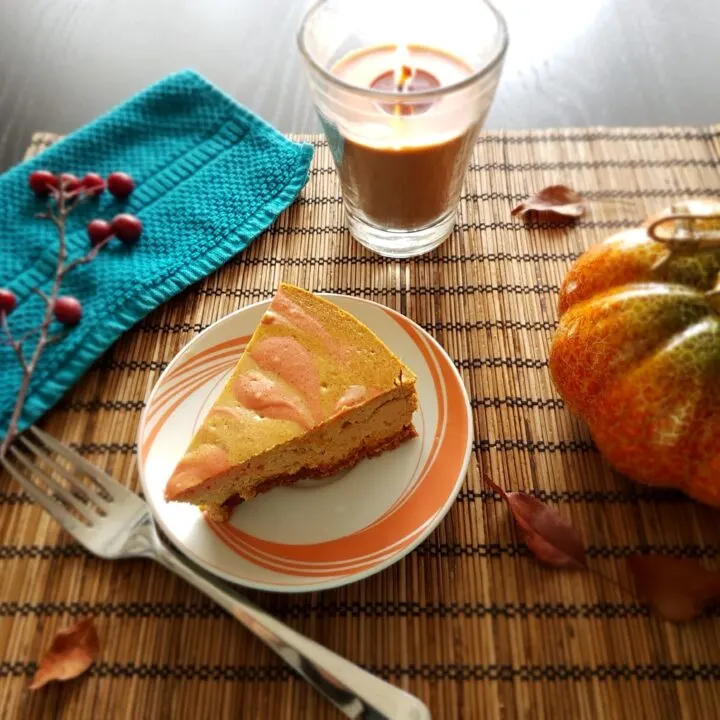 Baked Pumpkin Cheesecake
Cook Time:
2 hours
45 minutes
Total Time:
7 hours
30 minutes
Welcome the fall season with this decadent creamy pumpkin cheesecake. It's the perfect dessert to cap off a holiday meal.
Ingredients
For the Crust:
1½ cups graham cracker crumbs
¼ cup sugar
4 tablespoons unsalted butter, melted
For the Filling
4 packages (8 ounces each) bar cream cheese, room temperature
1¼ cups sugar
3 tbsp. all-purpose flour
1 cup pumpkin puree
2 tbsp. pumpkin-pie spice (or DIY: I made my own using 2 tsp. of cinnamon, 2 allspice, and 1 tsp. nutmeg, and 1 tsp. ground cloves)
1 tsp. vanilla extract
¼ tsp. salt
4 large eggs, room temperature
Instructions
Preheat oven to 350 degrees. Make sure that the rack is in the middle.
In a bowl, combine graham cracker crumbs, sugar, and butter. Press into bottom of a 9-inch springform pan. Bake until golden around edges, 10 to 12 minutes.
Meanwhile, using an stand mixer or electric mixer, beat cream cheese, sugar, and vanilla on low speed until smooth. Add flour and mix until just incorporated.
For the rest of the batter, add pumpkin puree, pumpkin pie spice (DIY or bought), and salt. Combine until smooth. Add one egg at a time. Incorporate into batter before adding the next egg.
Pour filling into springform and gently shake the pan so that batter forms a flat top. Optional: If you want to decorate the top, reserve 1/3 cup of batter, add food colouring to it, and form swirls on top. Simply add small dollops to the top of the filling and using a toothpick or skewer, drag each dollop outwards to form a swirl pattern.
Wrap the bottom and sides of the pan with aluminum foil (I used 4 layers) and place in a water bath (fill up a baking sheet with sides with 2-3 inches of hot water and place the foil wrapped pie in it).
Reduce oven heat to 300 degrees. Bake 45 minutes without opening the oven. Turn off oven. To prevent the top from cracking, let cheesecake stay in oven 2 hours more. Do not open the oven during that time.
Remove from oven and let it cool completely. Cover with plastic wrap and refrigerate until firm, at least 4 hours. Release the springform pan just prior to serving.
Recommended Products
As a participant in the Amazon Services LLC Associates Program, I only link to products that I use and/or highly recommend. As an Amazon Associate, I earn from qualifying purchases if you purchase through these links at no additional cost to you.
Nutrition Information:
Yield:

10
Serving Size:

1
Amount Per Serving:
Calories:

592