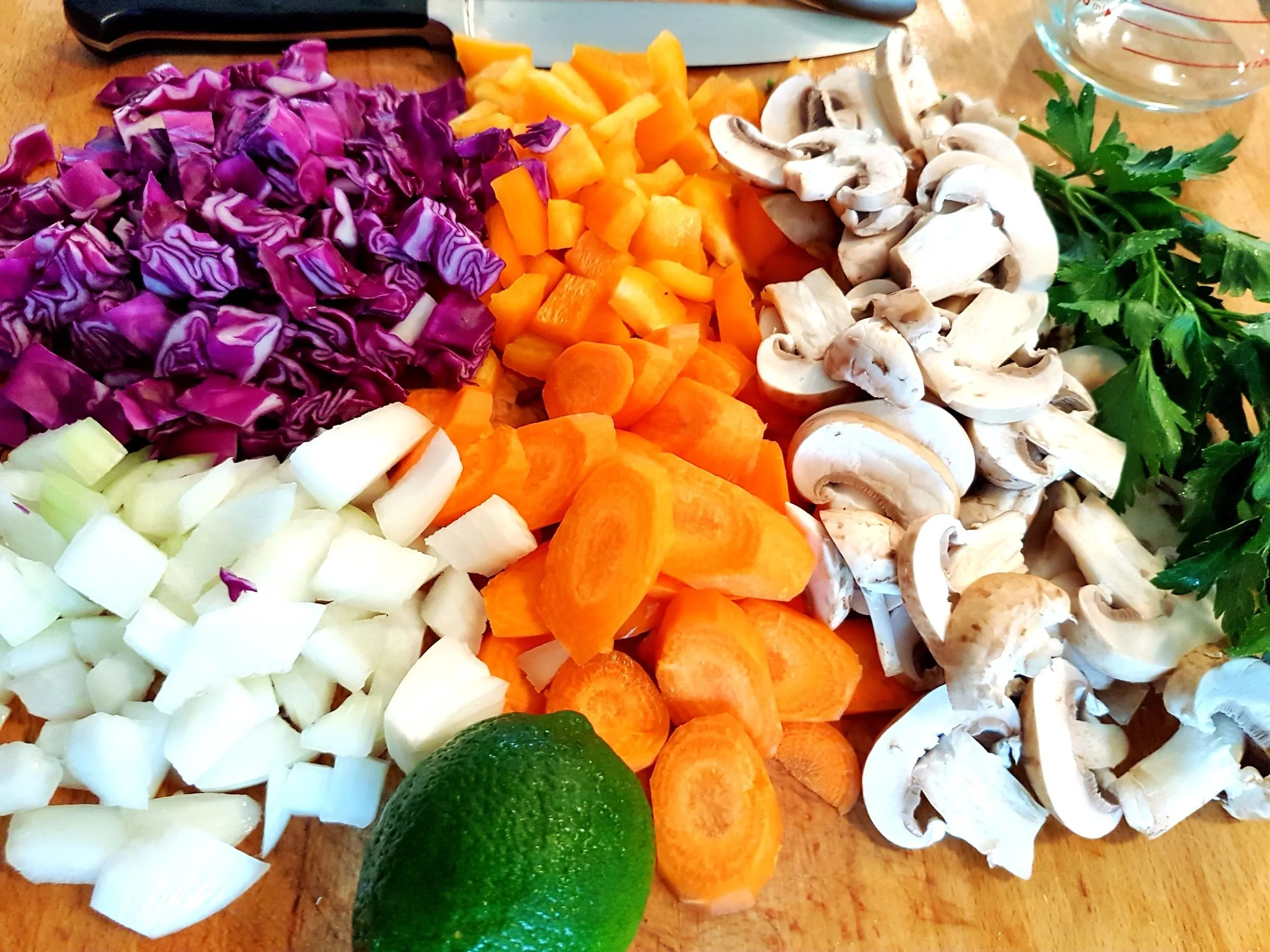 Chop and dice vegetables. Cook quinoa in a pot with water.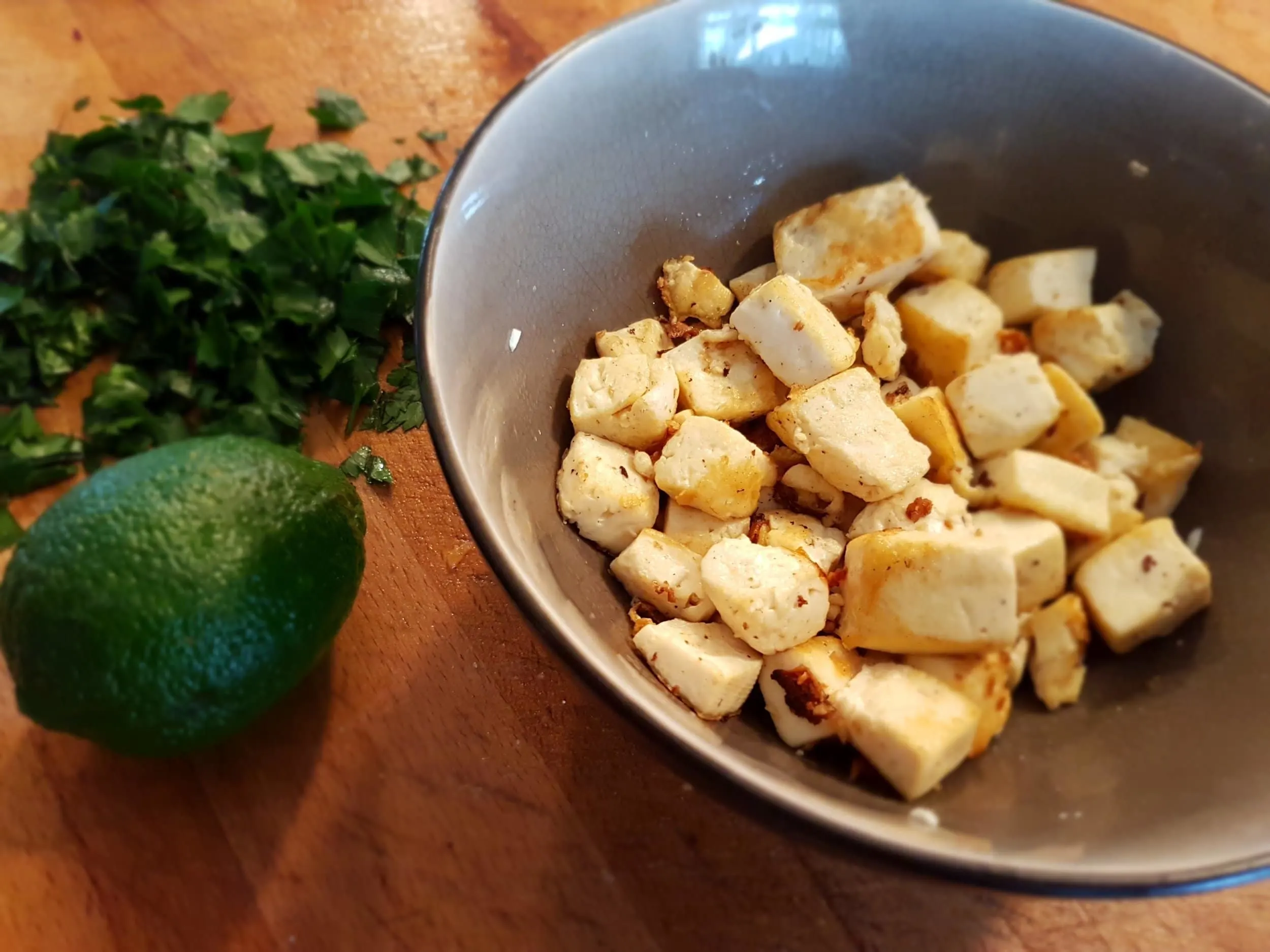 In a wok, cook until tofu gets slightly brown and crispy on the outside. Remove and set aside.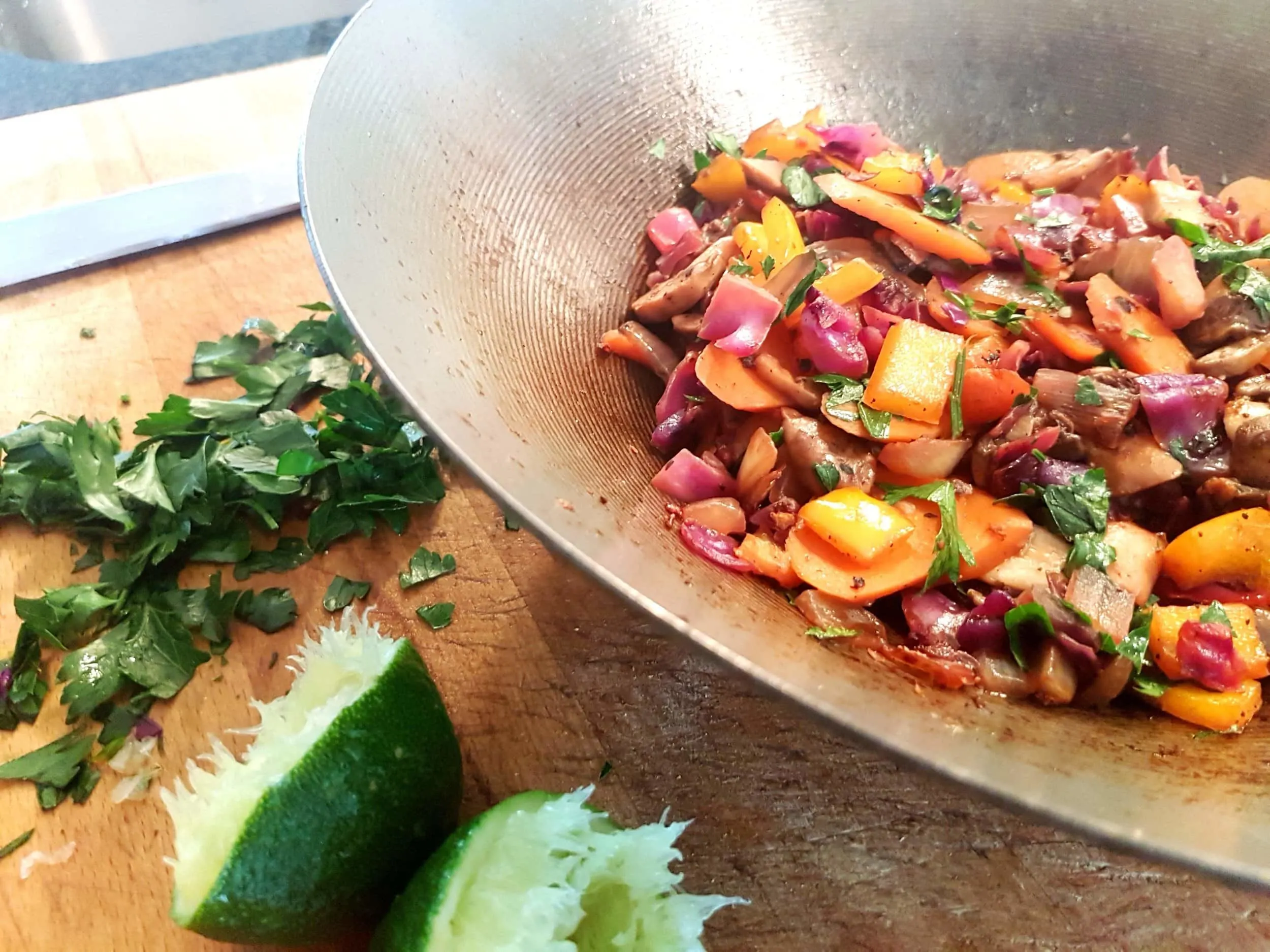 Toss in carrots, onions, and cabbage, cook until slightly soften. Then, add in peppers, mushrooms, soy sauce, salt and pepper until soften, and then lime juice and the majority of parsley.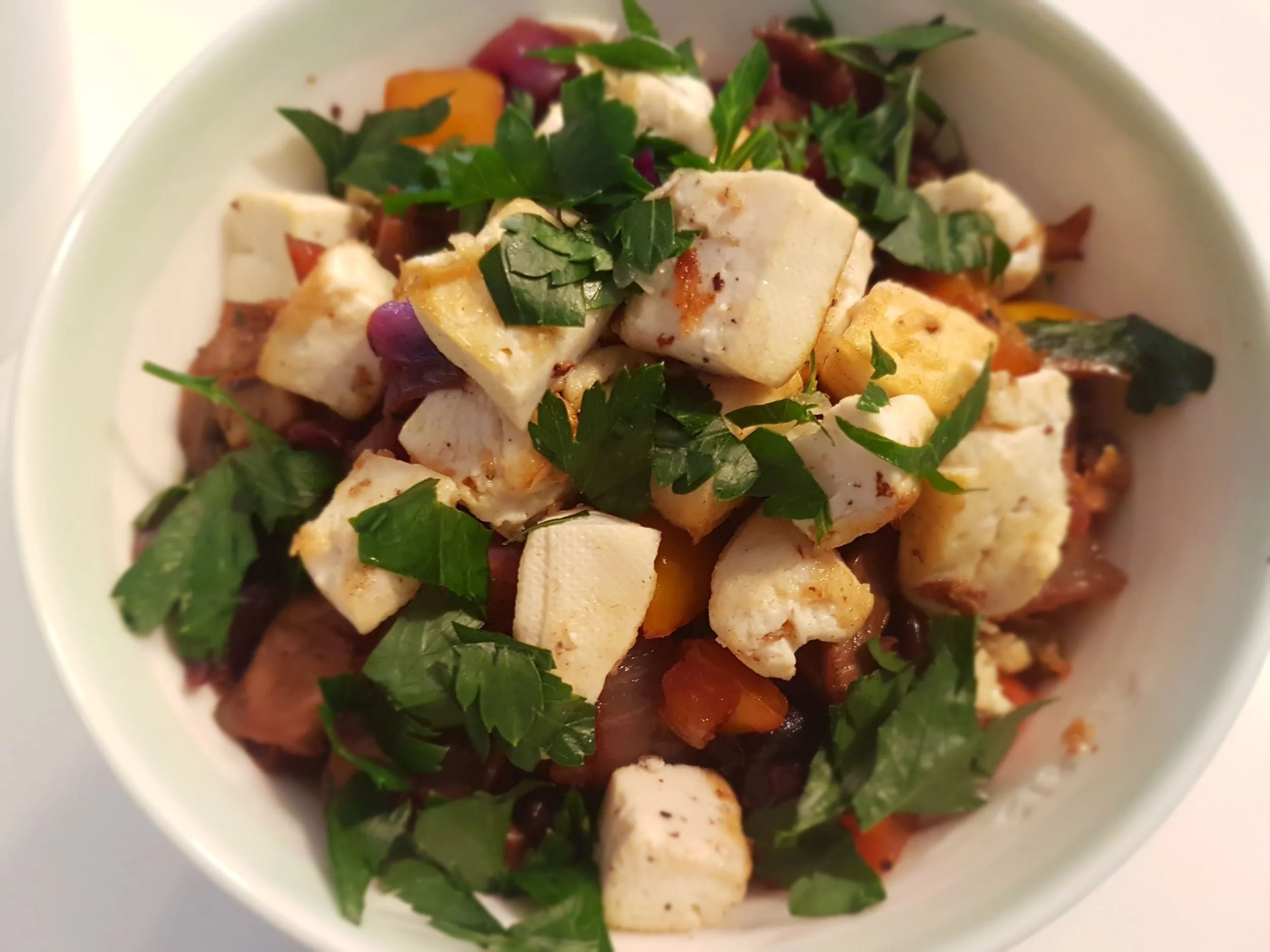 Assemble bowl with quinoa on the bottom, then vegetable and tofu. Top with parsley. Enjoy!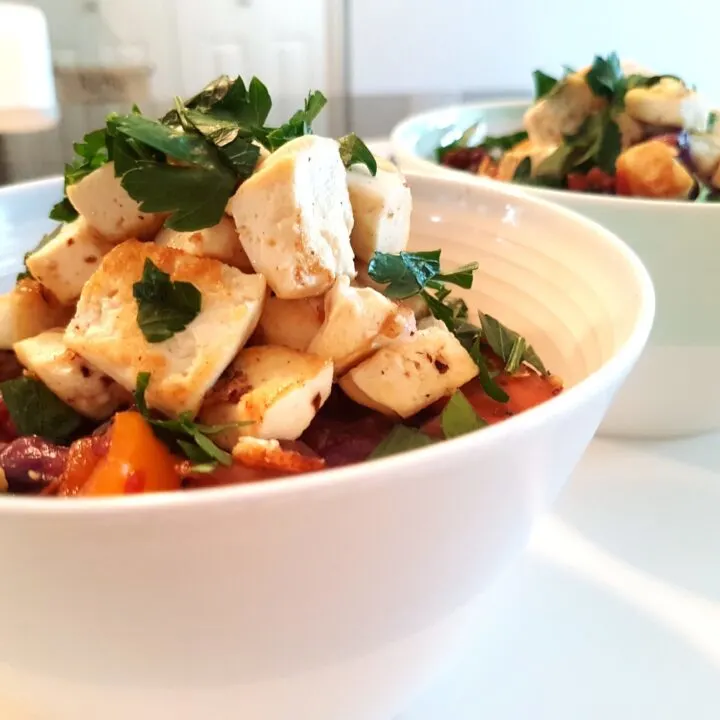 Quinoa with Fresh Vegetables and Tofu
A great vegetarian meal that is healthy and filling. This recipe is jam-packed with colourful vegetables and protein-rich tofu.
Ingredients
½ cup of quinoa
1 cup of water
1 lime, juice
¼ cup Italian (or curly) parsley, chopped
1 cup brown mushrooms, sliced
1 bell pepper, diced
1 carrots, slided
1 cup red cabbage, diced
½ cup onion, diced
450 g (about 3 cups) of firm or medium-firm tofu, diced into 2-inch cubes
2 tbsp canola or vegetable oil
2 tbsp soy sauce
salt and pepper, to taste
Optional:
Instructions
Using a small pot, add 2 cup of water per 1 cup of quinoa (or per package instructions). Bring to a boil and then turn the heat down to a simmer. Cook for 15 minutes and then let it cool for 5 minutes. Use a fork to fluff the quinoa before serving.
Meanwhile, chop and slice vegetables. Heat a wok under high heat. Add 1 tbsp of oil and stir in tofu. Using a metal spatula, carefully stir the tofu around making sure to coat the tofu in the oil. Cook until sides of the tofu begin to lightly brown in colour, about 5-7 minutes. Remove from heat.
Add the remaining oil into the wok. First, add carrots, onions, and cabbage. Mix in the wok until onions become translucent, and carrots and cabbage begin to soften, about 5-7 minutes
Add in peppers and mushrooms and incorporate into the vegetable stir-fry. Add soy sauce, salt, and pepper. Cook until all ingredients are cooked through, about 5 minutes.
Squeeze lime juice on top and stir in majority of parsley.
Serve with quinoa on the bottom. Top with remaining parsley.
Notes
Substitute quinoa with rice or couscous if you do not have quinoa on hand.
Recommended Products
As a participant in the Amazon Services LLC Associates Program, I only link to products that I use and/or highly recommend. As an Amazon Associate, I earn from qualifying purchases if you purchase through these links at no additional cost to you.
Nutrition Information:
Yield:

4
Serving Size:

1
Amount Per Serving:
Calories:

334